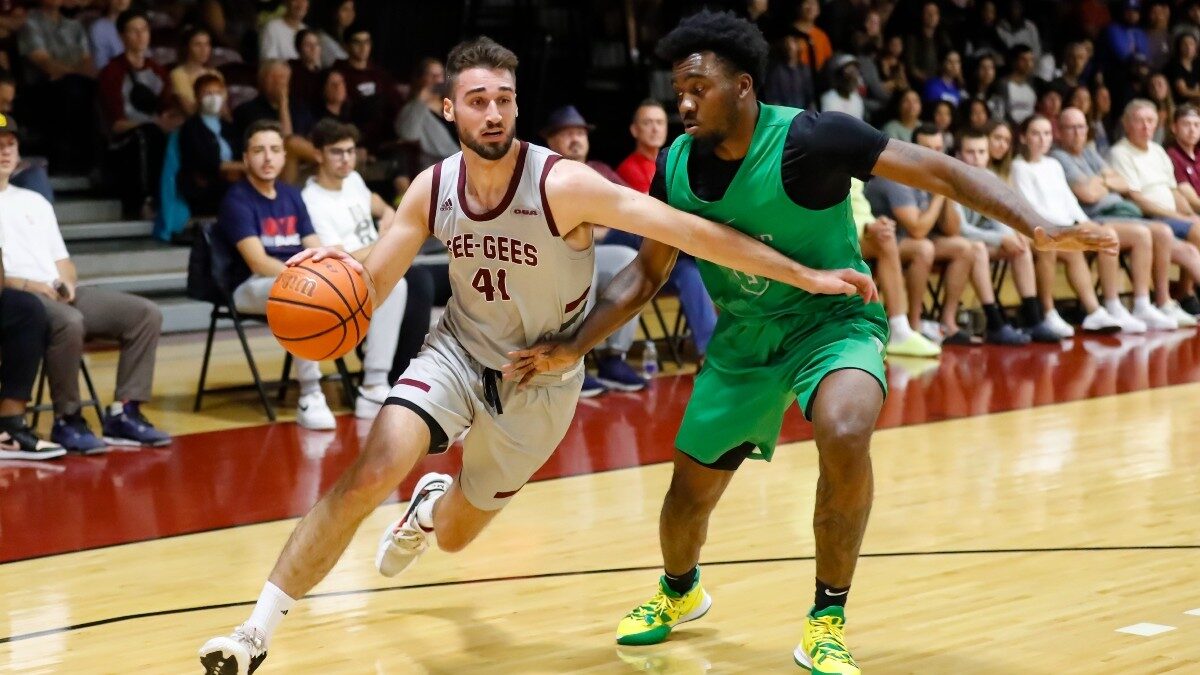 Montpetit Hall is not an environment the Oregon Ducks are used to.
The high-calibre NCAA Division I men's basketball team plays home games at Matthew Knight Arena in Eugene, Oregon, a 12,000-seat facility that cost $227 million to build. But in its tour north of the border against U Sports teams, Oregon is playing at facilities under one-10th the capacity and a fraction of the price.
Montpetit Hall fits that bill. The dingy, cavernous basement court played host to an exhibition game pitting Oregon against the University of Ottawa Gee-Gees on Monday night and the limited crowd on hand almost witnessed an upset.
The Gee-Gees nearly overcame a 13-point deficit with five minutes left but ultimately fell just short, losing 78-76, the last of their four-game series against NCAA competition.
Oregon made it to the NCAA Sweet Sixteen in 2021 and 2019, and reached the Final Four in 2017. For uOttawa to have a chance of winning on the final possession is a win in and of itself, Gee-Gees head coach James Derouin said.
"It's always a good measure," Derouin said. "If you're close with that group, it means that you're probably in a good place heading into the season talent-wise … (Ontario University Athletics) is tough and it's a long season, so you don't wanna start getting fitted for your ring at this point, but it's good. It's all positive."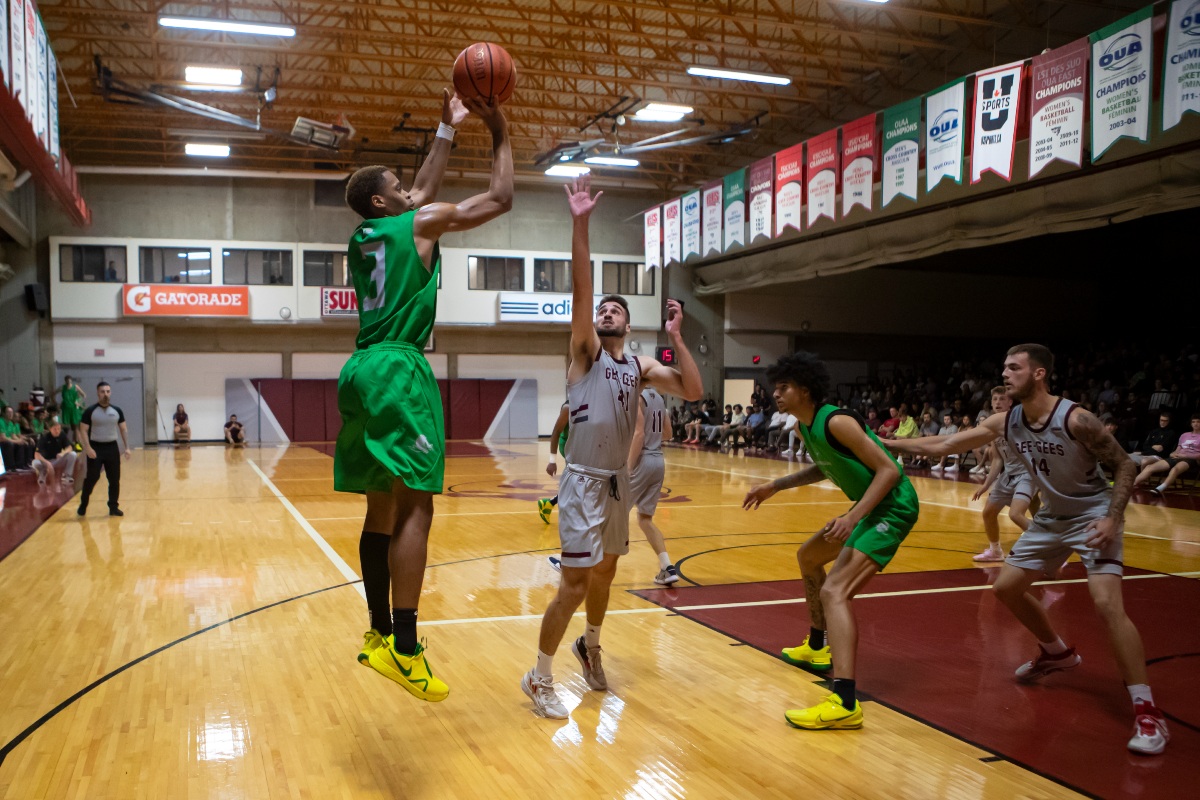 Oregon jumped out to an early 15-2 lead, flexing its offensive muscles with points from Montreal natives Quincy Guerrier and Keeshawn Barthelemy. But the Gee-Gees ensured they didn't fall far behind and ended the first quarter down just 20-18.
The sequence repeated itself throughout the game. The Ducks took a 43-32 lead in the second quarter, then uOttawa made it 44-37 at the half. A run of six straight points for Ottawa forward Thomas Chilton made it a four-point game entering the final 10 minutes.
"Defensively, we've got a lot of work to do. We're not a good defensive team," Oregon head coach Dana Altman said. "We're learning that. I think the guys are realizing why we need to do a lot of defensive drills."
Oregon took a 13-point lead with five minutes left. Then Ottawa forward Guillaume Pépin, who only scored two points in the first half, took over. He scored the final 12 points of the game for the Gee-Gees, bringing them within two points at the final buzzer.
Pépin played with the Ottawa BlackJacks of the Canadian Elite Basketball League this summer, an experience that Derouin said affected his performance in the first half.
"You come off … a pro experience and kind of act too cool for school to start," Derouin said. "Then you're 0-for-7 at half and coach rips you and you're like, 'Oh, right, I'm good but I still have to try hard.'"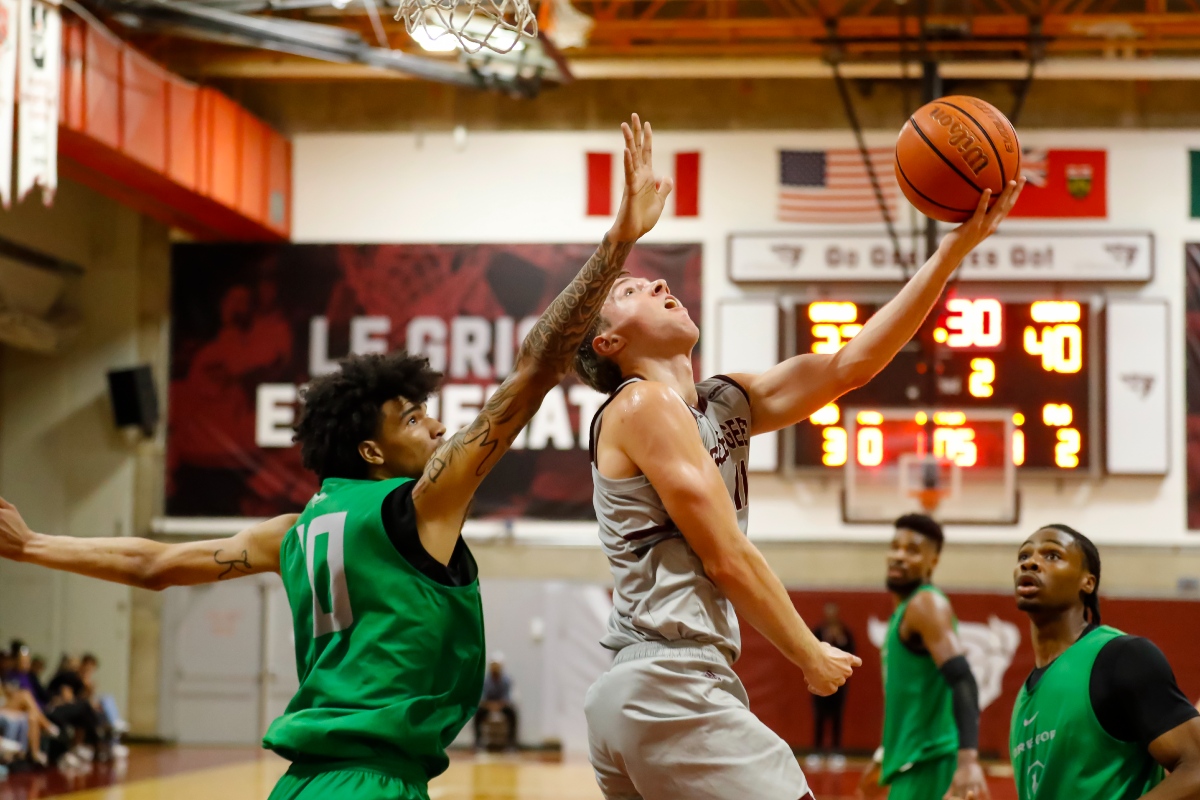 The Gee-Gees had previously played exhibition games against Northern Illinois, Florida State and Northeastern, losing all three. While Derouin said he was "not happy" going 0-4, the playing time for younger players was valuable.
"Knowing that (our rookies got) significant minutes in a big game, I'm thrilled," Derouin said. "Now we get to work and we get to see all the pieces and how they fit."
That includes guard Sam Playter, who is in his first year of eligibility and started all four of the games.
"Those guys are gonna be here for a long time and they're gonna remember these games," Derouin said. "If they show they can compete at this point (after) four practices, then it's promising for their careers looking forward."
Next up for Oregon is a game against the Carleton Ravens at 7 p.m. Tuesday.
"Third game in three days," Altman said. "We know we'll have our hands full."
---
More Stories