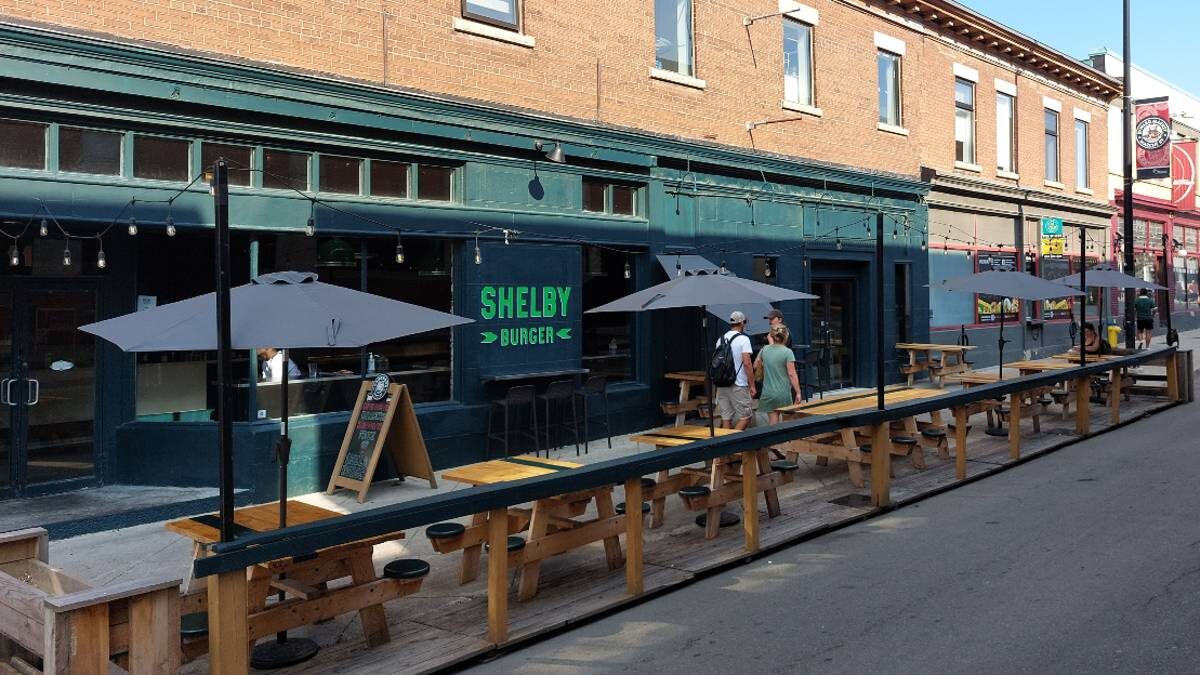 Some Ottawa restaurants are struggling to staff the front of house even as Ontario's unemployment rate falls to a 33-year low.
Capital Current canvassed restaurants along Elgin Street and the Byward Market facing challenges with hiring staff since COVID-19 pandemic restrictions ended.
"The issue isn't necessarily a lack of applicants. It's a lack of follow-through," said Gemma Walsh, an executive chef who oversees hiring for El Camino and Datsun on Elgin Street, and Shelby Burger in the Byward Market.
Through platforms such as Indeed and Kijiji that generate applications, restaurants are being contacted by individuals who appear to be searching for a job, Walsh said.
"It doesn't cost anything for people to actually apply," said Walsh, who's been in Ottawa's service industry for six years.
Walsh says job-seekers apply for every job that fits their qualifications, but when a potential employer reaches out there s no follow through.
"I'll message those six people and say, 'Hey, I'd like to have you in for an interview. What's your availability, like, on this day, on this day?'" Walsh said. "I've come to realize that if you don't book it within like a day or two, they will not show up."
"Maybe 20 per cent of the people that you say, 'Hey, do you want to come in for an interview?' want to come in. And then half or more of those people don't actually show up to the interview," Walsh added.
Ontario's food service sector was a $37 billion industry before the COVID-19 pandemic started, according to Restaurants Canada. But today, the sector is now trying to recover at least $20 billion in lost revenue.
"To win the race for talent in a competitive labour market, companies need to be prepared to offer workers bigger paycheques and consider new perks and benefits to retain them."

Monte McNaughton, Ontario labour minister, in an email
Walsh said she believes one reason applicants don't show up is because of the high demand for employees.
"Because there's so many places hiring, people think, well, I got this job really easily, so I can get another job really easily," Walsh said.
Ontario's unemployment rate was at 5.2 per cent in June, Statistics Canada reported, the lowest rate since 1989 when it was 4.4 per cent.
Not only do applicants tend to think they can easily find another job at a competing restaurant, but some applicants lack experience.
"I find we're getting less super experienced applicants," Walsh said.
Yet, Walsh is optimistic these inexperienced applicants can learn.
"If you come in with like a good attitude and a willingness to learn, I'm willing to teach you all the skills that you need," Walsh said.
"I was always working way longer than I was shifted for. My feet would hurt so much by the end of the day."

Isabel Walford, former hostess at a restaurant in Lansdowne Park
Walsh says she believes the inexperience of these applicants could be because younger workers were unable to get first-ever jobs during the pandemic.
The unemployment rate for Ontarians aged 15 to 24 years old reached 33.2 per cent in 2020 and was 22 per cent for the year, both the highest rates in at least 45 years, according to Statistics Canada. It was 11.9 per cent for those aged 15 to 24 years old in July.
Isabel Walford worked as a hostess in a bar from May to September in 2021.
"I found it really overwhelming," Walford said. "I was always working way longer than I was shifted for. My feet would hurt so much by the end of the day."
Walford had previously worked as a hostess before in her hometown, Waterloo, Ont.
"I had experience. I knew how to be a hostess, but the restaurant was so large it was incredibly overwhelming," she said.
Walford also said part of the issues she confronted was the lack of training she received before she started the job.
"We were barely trained," she said. "They needed us to start working because the restaurant was getting busy and they didn't have enough staff due to previous layoffs that occurred during the on again off again lockdowns.
"Everyone I worked with was around university age, and most of them had previous restaurant experience – I just found the environment was very consistently stressful," said Walford.
In an email, Monte McNaughton, Ontario's minister of labour, immigration, training and skills development, told Capital Current that more than 375,000 jobs are going unfilled across Ontario.
When he was travelling the province in May to meet with workers on the front lines, McNaughton said it wasn't election signs that he saw, but instead "Help Wanted" signs in the windows of businesses, small, medium and large.
Labour shortage
He added that this historic labour shortage is holding back the economy.
The Ontario government plans to invest billions of dollars in innovative training programs that is intended to prepare job seekers for well-paying and in-demand careers.
The Progressive Conservative government has started "Better Jobs Ontario", which offers up to $28,000 for tuition and living expenses for anyone who wants to learn the skills they need to start an in-demand career.
This includes people who lost their job, younger people who want a change of direction in their career path, and people on social assistance.
McNaughton also said the province asked the federal government to give Ontario more control over its immigration. They want this so that they can bring workers that businesses need to grow the economy more quickly here in Ontario.
This is because the federal processing times for economic immigrants, depending on the stream can take up to 46 months, according to McNaughton.
"To win the race for talent in a competitive labour market, companies need to be prepared to offer workers bigger paycheques and consider new perks and benefits to retain them," McNaughton said in an email.
---
More Stories