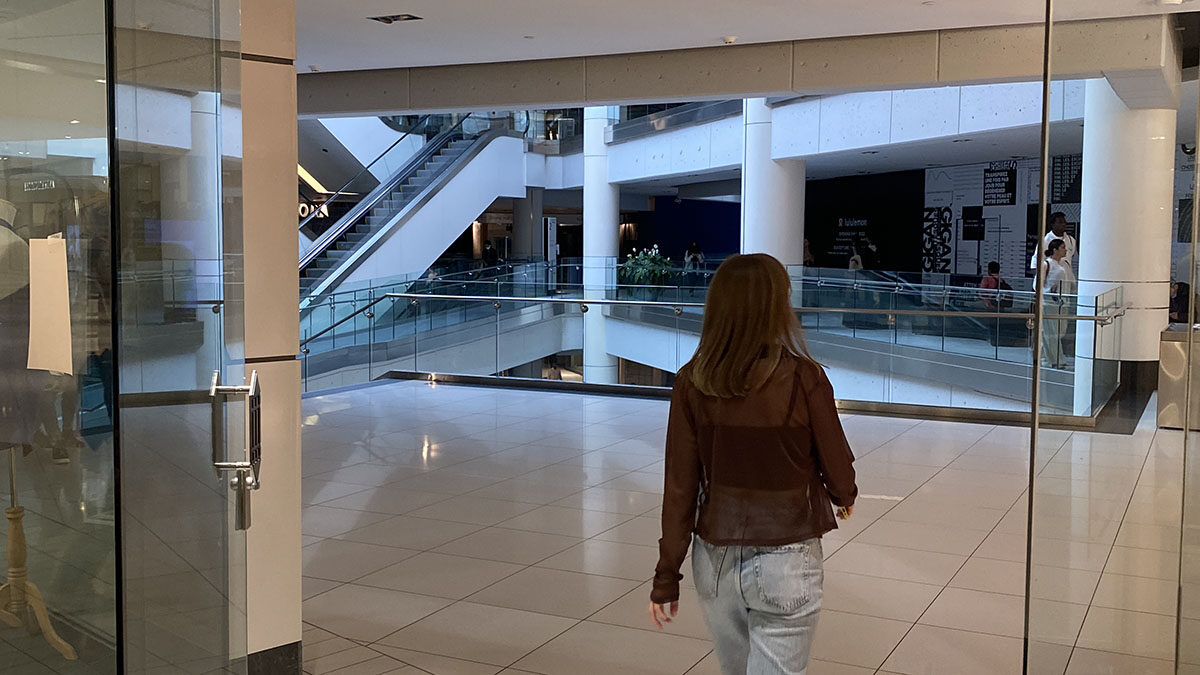 A large portion of the Rideau Centre was in the dark Monday evening joining others in downtown affected by an outage that lasted several hours.
Hydro Ottawa reported that parts of Centretown including the Rideau Centre lost power at 6:27 p.m.
Hydro Ottawa's outage centre also reported that the outage expanded to include an area from Maclaren Street to the Bytown Museum on Wellington lost power about an hour later.
As of 8:20 p.m., parts of Somerset ward closer to the Canadian Museum of Nature and towards Saint-Vincent Hospital regained power.
Hydro Ottawa said at 9:29 p.m. power is expected to return at 11:00 p.m. Monday. The cause of the outage was "animal contact," Hydro Ottawa said.
Rideau Centre employees and customers were all asked to evacuate the mall quickly but carefully about five minutes after the outage began.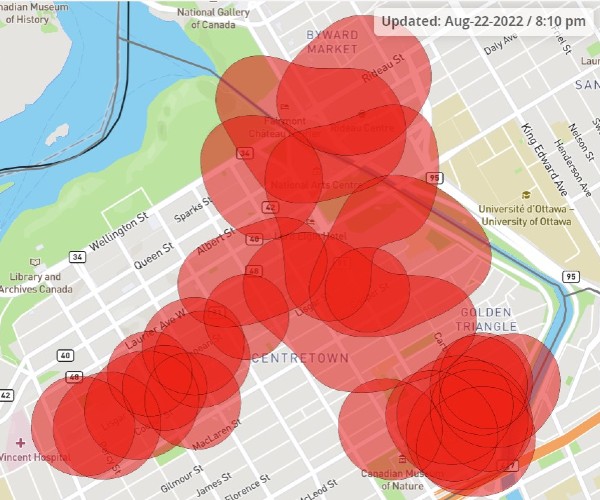 The power outage occurred on all three floors in the centre of the mall. Hallways on the side of H&M and Zara, as well as the hall with the food court still had working lights and running escalators. 
"When we heard the announcement, I didn't know what was going on and was concerned that there could have been some sort of emergency," Sydney Phillips, an employee at Zulu & Wolfe said.
Phillips' boss gave directions to get customers out of the store safely, turn off the lights and leave.
The estimated restoration time from Hydro Ottawa is 11:00 p.m. with more information to come from the hydro company.
---
More Stories