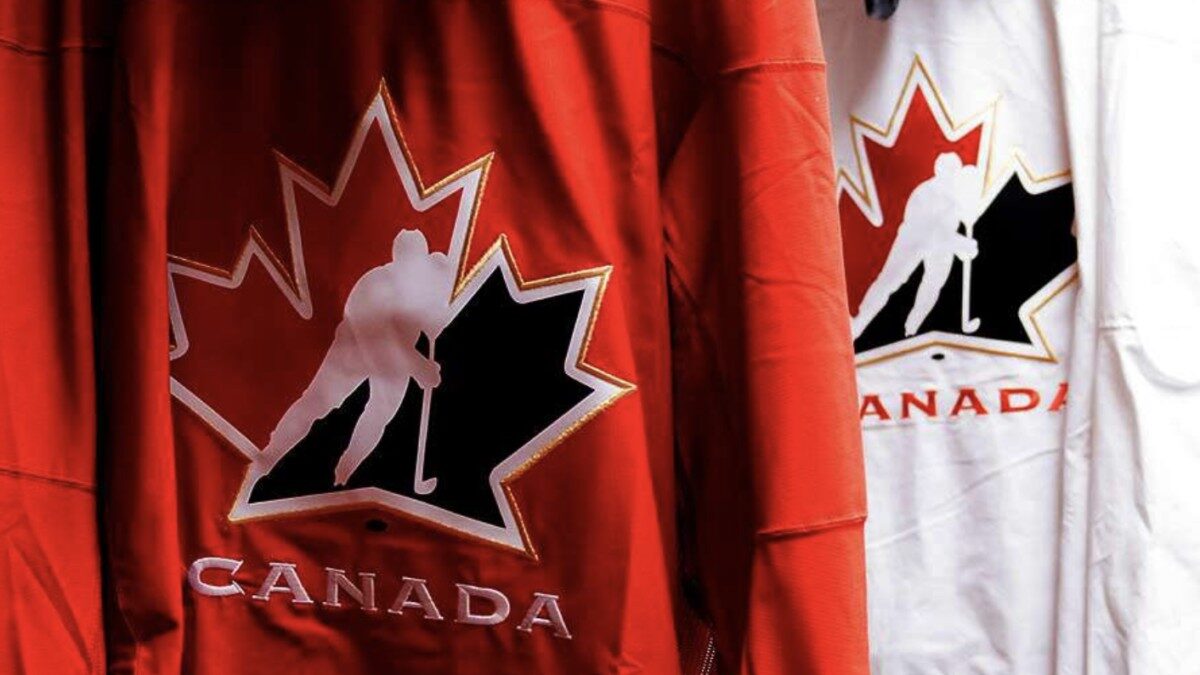 Most Canadians agree hockey has a serious problem with sexual misconduct, a new survey suggests.
A survey published by Angus Reid Foundation indicates that 58 per cent of Canadians surveyed say sexual assault and harassment cases are a major issue in the sport. Some 17 per cent think it is a minor issue. 
This comes as Hockey Canada is facing serious consequences from an ongoing scandal involving its handling of allegations of a sexual assault by members of the 2018 world junior team.
Police in London, Ont. are reopening an investigation against members of the 2018 team.
A woman says eight players sexually assaulted her following a Hockey Canada Foundation event in London.
She filed a lawsuit, which she and Hockey Canada settled in May 2022. The allegations have not been proven in court.
"About six in 10 Canadians surveyed also said Hockey Canada's senior leadership must change, with only eight per cent disagreeing."

Angus Reid Institute
Hockey Canada later said it was using money from youth hockey registration fees to settle or defend sexual assault cases. About $7.6 million has been handed out in nine settlements since 1989. The funds came from the National Equity Fund, Hockey Canada told a House of Commons heritage committee hearing into the organization's handling of the 2018 case.
More than half of Canadians surveyed (56 per cent) with a connection to youth hockey agree sexual abuse and harassment is a major issue in the sport, with more women in all age groups perceiving it as a major issue than men.
In response to the ongoing controversy, the federal government has frozen the funds Hockey Canada receives every year — about $8 million. This money will be given to the organization under certain conditions.
These conditions include the disclosure of recommendations and a detailed plan to change the current situation. Canadians were more likely to see this as a step in the right direction, with 11 per cent disagreeing.
In addition, Hockey Canada has released an "Action Plan", outlining the ways it plans to combat this ongoing problem.
As well, Hockey Canada board chair, Michael Brind'Amour, resigned on Aug. 6. The board met with provincial, regional and territorial associations before appointing Andrea Skinner as the interim chair of the board until November when the current board term expires.
Part of the action plan includes annual reports on complaints of abuse and a review of the training of coaches, players and staff, including a focus on addressing toxic masculinity and creating an understanding of what constitutes consent.
Despite these actions, more than half the Canadians surveyed are not confident this will lead to change, while 27 per cent believe it will cause a shift in the culture.
More than four in five Canadians surveyed also say toxic masculinity, that often leads to sexual misconduct, affects all sports.
Sports culture experts previously said men in leadership should drive this culture change in an open letter to Sport Minister Pascale St-Onge and B.C. Liberal MP Hedy Fry, chair of the heritage committee.
The Angus Reid Institute sent this online survey to a representative randomized sample of 2,279 Canadian adults who are members of Angus Reid Forum between Aug. 8 to 10. That was two weeks after the second and third meetings of the House of Commons heritage committee looking into Hockey Canada and two to four days after Brind'Amour resigned. The survey carries a possible margin of error of plus or minus two percentage points, 19 times out of 20.
If you are the victim of sexual violence, reach out to your provincial hotline. In Ottawa, you can contact the Ottawa Rape Crisis Centre at (613)-562-2333 or the Sexual Assault Support Center of Ottawa at (613)-234-2266.
---
More Stories