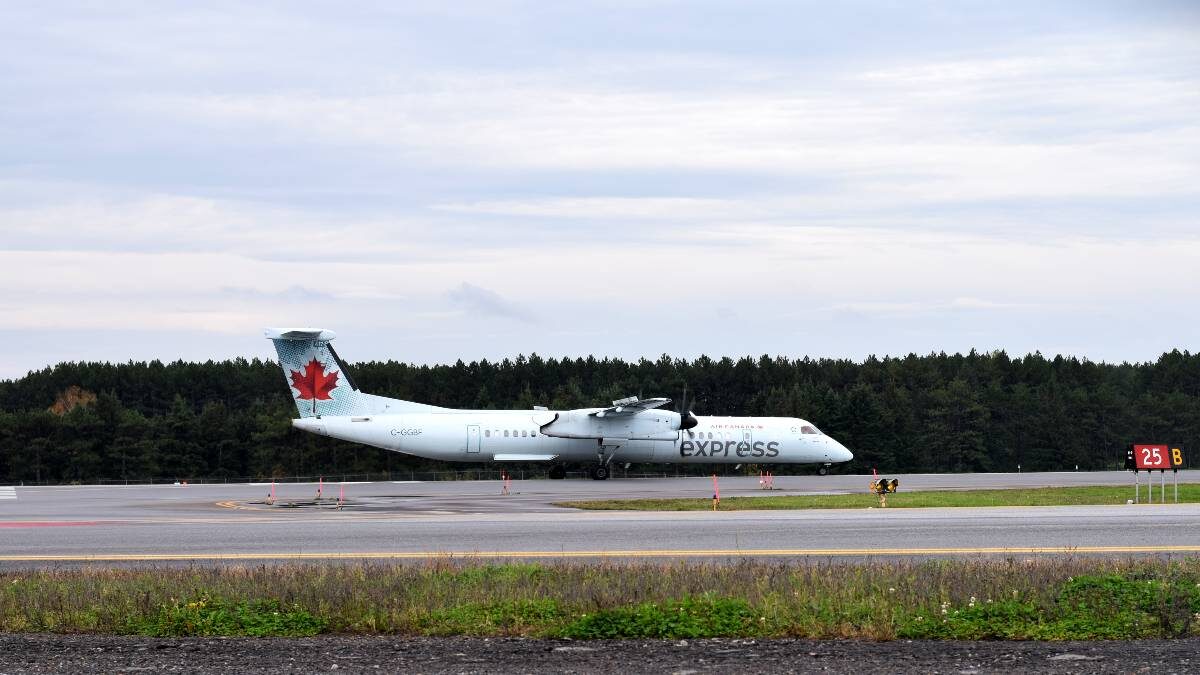 Canadians are taking to the skies again after the COVID-19 pandemic postponed travel plans over the past two years.
Ashleigh O'Connor, an agent based in Toronto with The Travel Network, says she has seen an increase in people looking to travel in recent months, especially with international flights becoming more common again.
She says that it is "mostly past clients wanting to know if they can travel again." People are still unsure about what is allowed and are eager to be travelling now that restrictions allow it, she added. 
"There are more [eager] travellers than there are seats," she said.
Fully vaccinated travellers entering Canada are no longer required to provide a pre-entry COVID-19 test and as of this past Monday unvaccinated or partially vaccinated children under 12 are no longer required to provide a pre-entry test result, as long as they are accompanied by a fully vaccinated adult.
These new rules should be a boon to the hard-hit travel and tourism industries, but the combination of increased demand and COVID-19 procedures are likely to create a few bumps in the road.
Lily Gelman, a 21-year-old student and Toronto resident, has been travelling periodically throughout the pandemic, flying to Boston, San Diego and, most recently, to the Dominican Republic for a family vacation.
Gelman says her experience has been chaotic, with airports appearing unprepared for the influx of people booking flights.
"Lines are so long and move slower than before the pandemic. My family and I were stuck in line for six hours in Miami International Airport," she said. "You could tell we were now in post-COVID-19 times."
Compared to her previous travels in the past two years, Gelman said that this most recent trip was particularly difficult.
"There was a time in the pandemic where flights were virtually empty — people didn't want to travel. Now, everyone seems to be wanting to go on vacation, so airports are a bit of a zoo," Gelman said.
Data from the Ottawa International Airport Authority shows a surge in bookings in recent months since pandemic restrictions have been scaled back. 
As illustrated in the chart below, the number of flights at the Ottawa Macdonald-Cartier International Airport rose during the middle of 2021, though the numbers are still far below what they were prior to the pandemic.
Nationally, Statistics Canada shows that the number of trips of all kinds, not just flights, rebounded in the third quarter of 2021. Trips include leisure, business, visiting friends and family and other purposes. The graphic below shows the number of travellers (including everything from international trips to a trip requiring only a two-hour drive) each quarter from Jan. 2018 to July 2021.
Even with the headache of navigating the airport, Gelman has been happy to travel despite some of the barriers.  
"It felt like a real, normal vacation once we got to the Dominican Republic," Gelman said. "Travelling right now still feels worth it once you're at your destination."
Not everyone's travel experiences have been hectic during this recent uptick in vacationing. Madeleine Kindbom, a 20-year-old university student who visited Florida during the winter, had no trouble with the requirements. A negative test and proof of vaccination were all she needed to enter the U.S. and come back to Canada.
Kindbom had been to Florida a couple of times over the pandemic but said that this time was very different.
"I was definitely more cautious of COVID-19 flying to Florida in the earlier stages of the pandemic considering their lax mask and vaccine policies," she said in an email.
"Having now had COVID-19 and being triple vaccinated I don't feel worried about travelling, catching COVID-19, or being in an environment with no restrictions."
Kindbom is relieved about the relaxing of travel restrictions.
"I think that travelling is a lot safer, especially if you are young and healthy," Kindbom said, thanks in part to relatively high vaccination rates.
"I have no fear of travelling."
"I look forward to doing even more travelling as the restrictions continue to lessen," Kindbom said.
---
More Stories