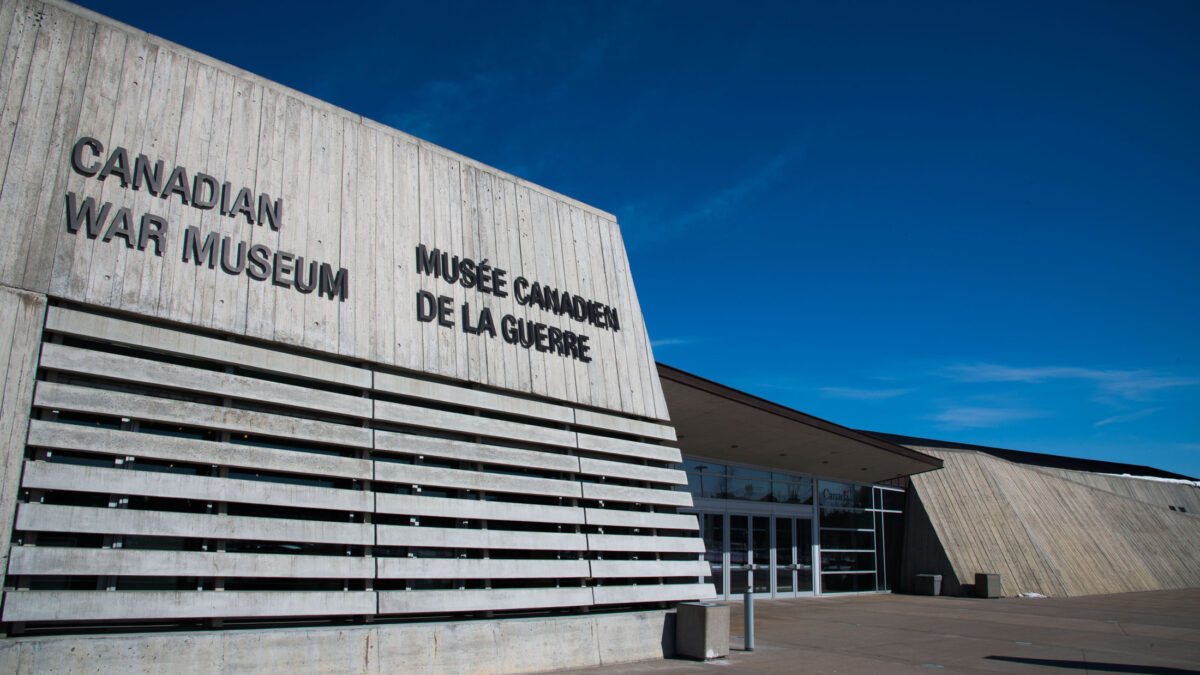 In the weeks leading up to Remembrance Day, the Canadian War Museum has created a series of interactive, in-person activities for visitors looking to learn about Canada's military history.
Avra Gibbs-Lamey, the museum's senior media relations officer, told Capital Current that while the military heritage centre at LeBreton Flats pivoted to more virtual programming in 2020 and 2021, it has now returned to much of the in-person programming it offered to visitors pre-pandemic.
Gibbs-Lamey added that the museum was able to stay open to the public within capacity limits on Remembrance Day during those years, but is now in the position to be able to provide more experiences to visitors as the country pays tribute to Canadian soldiers' sacrifice in war.
In addition to the self-guided Remembrance Path tour, visitors can participate in Remembrance Day ceremonies at a smaller scale with the option to watch a broadcast of the National War Memorial on a big screen within the Museum's LeBreton Galley and Barney Danson Theatre.
With seating available, people can watch the broadcast in English at 10 a.m. or in French at 10:30 a.m.
'Each artifact is an invitation to discover the human side of war and deepen your understanding of service and sacrifice.'

— Kathryn Lyons, manager of learning, Canadian War Museum
A limited number of free tickets for the museum's annual illumination of the Unknown Soldier's headstone in Memorial Hall are also being offered. At 11 a.m. on Nov. 11, the headstone will be lit up by a sliver of sunlight. The Museum will be live-streaming the event for those who cannot attend in-person.
Kathryn Lyons, manager for learning at the war museum and the Canadian Museum of History in Gatineau, explained how visitors can immerse themselves in the importance of remembering.
"Stepping into the building, you're immediately surrounded by symbolism and meaning — from the rough and angled textures that hint at the chaos of war to the Morse code that is pierced into the walls," Lyons said. "Each artifact is an invitation to discover the human side of war and deepen your understanding of service and sacrifice."
Other commemorative activities include the opportunity to learn how to use wartime documentation to do research, a closer-look at a maquette of the National War Memorial and a visual projection of the names of more than 4.2 million military personnel who died between 1914 and 1922.
Volunteer veterans and active Canadian Armed Forces service members will also be on-site to share their experiences with visitors.
Museum admission is free on Remembrance Day. The last projection of names is scheduled to be displayed at sunset.
---
More Stories