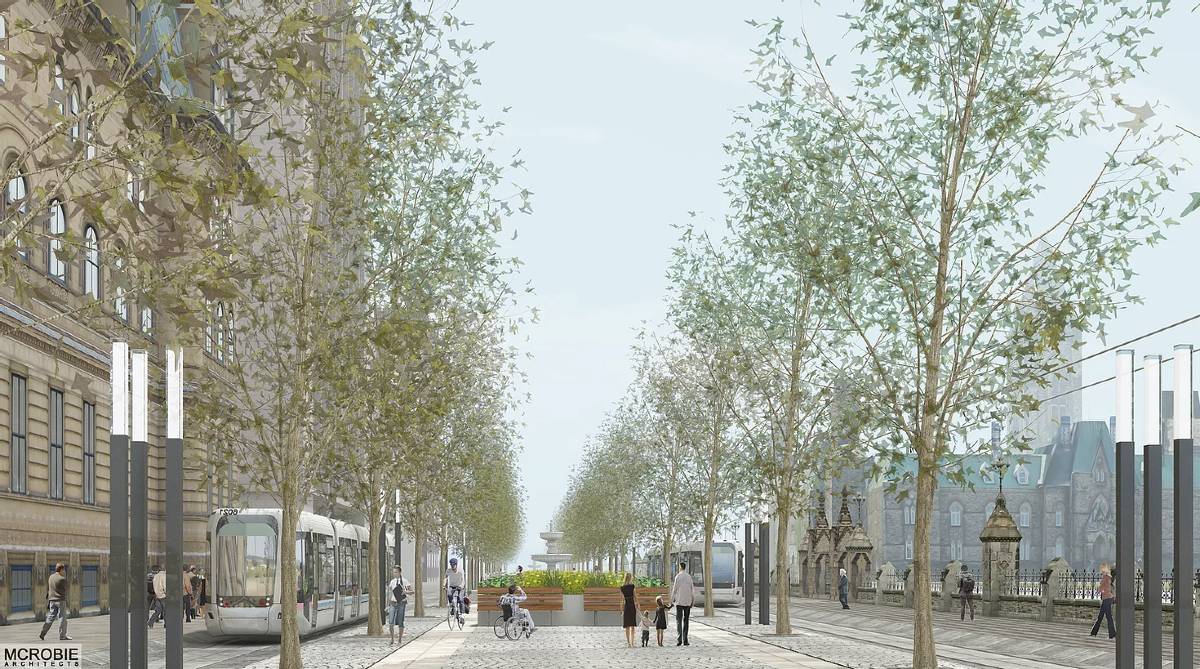 Amidst spirited proposals for a rail loop and a tramway connecting the National Capital Region across the Ottawa River, Ottawa Mayor Jim Watson says creating an interprovincial transit link between Ottawa and Gatineau is not a priority for the City of Ottawa.
In a Nov. 17 videoconference session with Capital Current reporters, Watson addressed the idea of a rail "loop" connecting central Ottawa-Gatineau, as well as a tramway proposal from the Société de transport de l'Outaouais. The two potential options were approved in principle by the City of Ottawa's transportation committee on Nov. 16 and by city council a week later.
"It's not that I'm opposed to the loop, we just have to get our priorities straight," Watson said. "My next priority as mayor of Ottawa is [Stage] 3 of the LRT, which is to go to the fastest-growing parts of the city, and to continue going farther south to Barrhaven and father west to Stittsville and Kanata."
The idea of an interprovincial transit link between Ottawa and Gatineau has been in the works for years; the Alexandra Bridge, completed in 1901, is to be replaced before 2030, making the current discussion of these ideas opportune.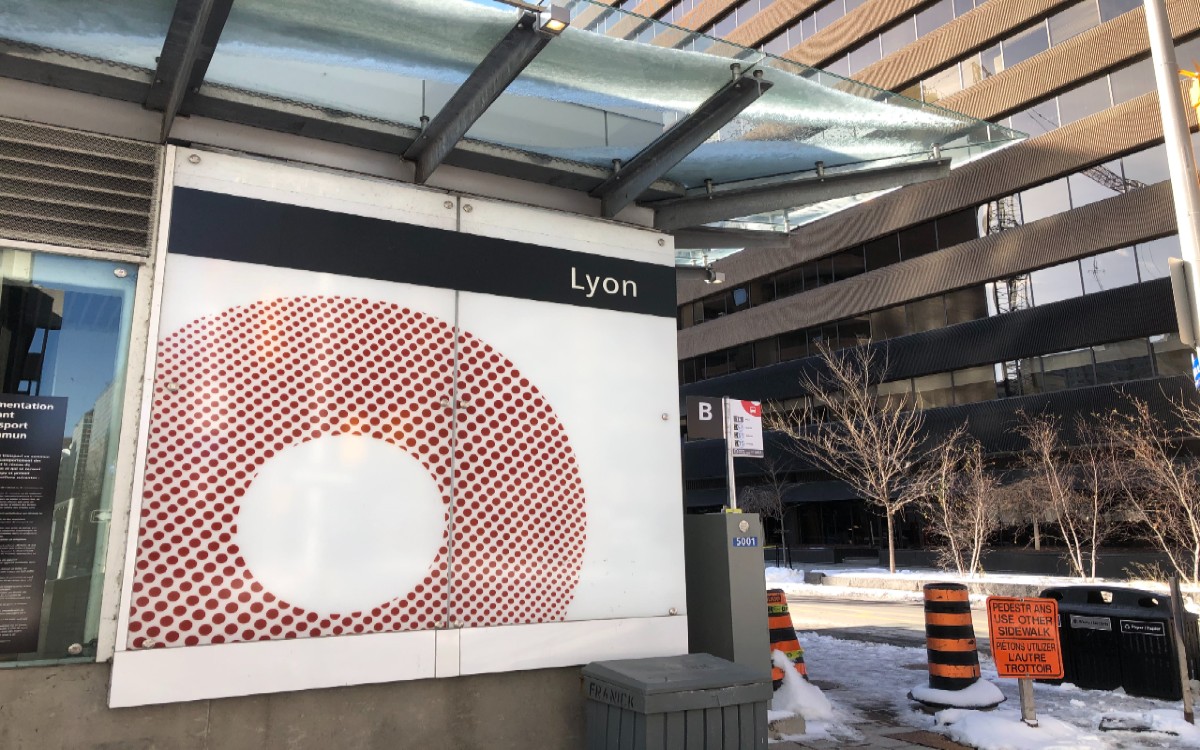 There is also plan being studied that would link the cities across a proposed sixth interprovincial bridge at Kettle Island or two other possible routes farther east. And the moribund Prince of Wales railway bridge across the Ottawa River west of LeBreton Flats is now the subject of a $540,000 environmental assessment and design review aimed at turning the structure into a cycling and pedestrian crossing between Ottawa and Gatineau.
The proposed rail loop would link Ottawa and Gatineau, as well as provide direct transportation to landmarks downtown. It would connect with the LRT at Rideau, Parliament and Lyon stations, stop at tourist sites such as the Byward Market, the National Gallery and the Canadian Museum of History, and use the Alexandra Bridge and the Portage Bridge to cross into Gatineau and back.
A key element of this proposal includes turning Wellington Street into a pedestrian mall, with the tram running on the surface.
Bob Plamondon, who is part of a group backing the rail loop, said he's interested in developing Ottawa as "an instrument of nation-building for the country" and sees Wellington Street as a grand opportunity to "transform what is the crown jewel of Ottawa," the Parliamentary Precinct, the Hill and the National War Memorial.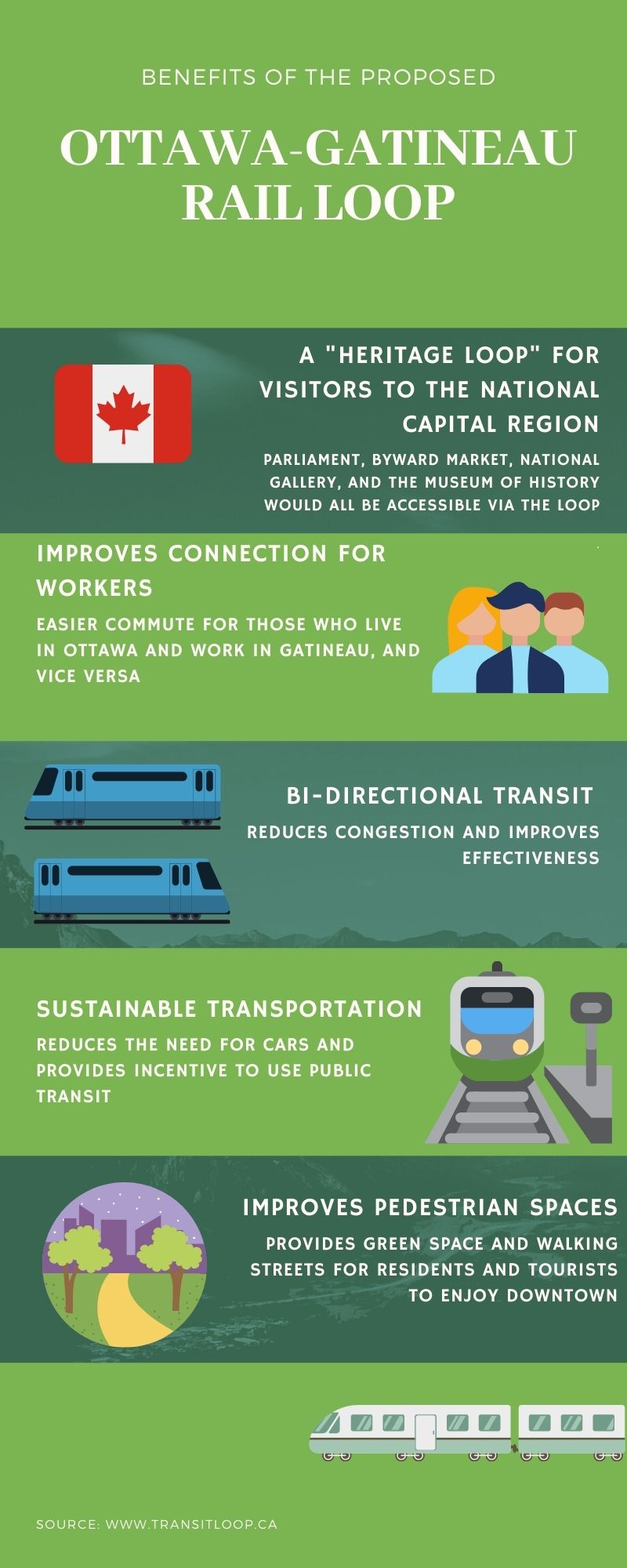 "Other than what's beside it, the road itself has no redeeming elements whatsoever in terms of medians or trees or landscaping — it's like a highway going right in front of what is Canada's most important building," Plamondon said. The loop proposal also includes added greenspace and pedestrian gathering spots on Wellington.
Watson, on the other hand, said he views the loop proposal as being "really used for tourists, mostly," and that the City of Ottawa needs to remain focused on getting reliable transit out to suburban Ottawa, rather than adding more transit downtown.
Gatineau's STO estimates that there are 200,000 crossings between Ottawa and Gatineau every day, including hundreds of public servants who live in Ottawa and work in Gatineau. The STO tramway and the rail loop would provide a faster and less congested commute in this proposal.
Meanwhile, construction on Stage 2 of the LRT continues, headed for completion in 2025. A construction route for Phase 3 was approved on Nov 2.
It has drawn protest as it is set to run through Manor Village, a low-income housing complex in Nepean. The construction of the proposed Knoxdale LRT station "would require demolishing 120 residential townhouses and evicting over 300 low income and working-class families," Ottawa ACORN said in an Oct 21 press release. Despite this, council approved the route on Nov. 25.
Plamondon acknowledges the priority of finishing Stages 2 and 3 of the LRT, and does not envision that funding for the rail loop would be taken out of the LRT budget. Still, Watson is firm that any funding towards transit from the City of Ottawa will finish LRT first.
"I'm not going to take my eye off that ball, and I'm going to be very firm with the federal and provincial governments," Watson said. "If you have extra money for a loop, that's going to take a back seat to our plan, which is to service the people of Ottawa — particularly, Kanata, Stittsville and Barrhaven."
---
More Stories