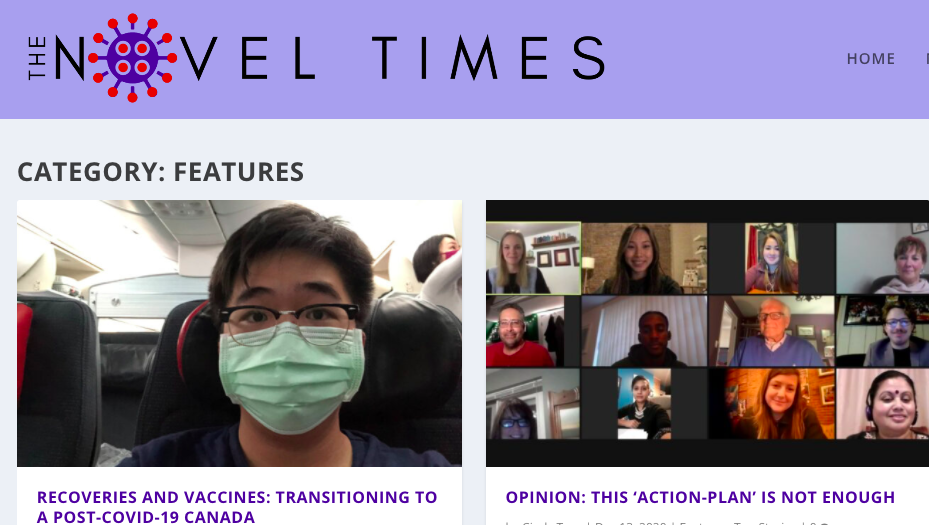 Students from Carleton University's Master of Journalism program have worked tirelessly over the past few months to produce an array of multimedia news and feature stories that chronicle this unusual moment in the life of Canada and the world. The stories are collected at The Novel Times. All of the articles at the website have been made possible thanks to their reporting, which has been done remotely from their homes in cities ranging from New Delhi to Ottawa to Vancouver. Please visit The Novel Times and discover:
• How Arctic residents facing winter darkness are worried about mental health in the pandemic;
• How the Canadian cannabis industry is weathering the coronavirus crisis;
• How one family confronted the grieving process in the midst of the public health emergency;
• How a sailor endured a prolonged, agonizing voyage after learning his mother had COVID-19;
. . . plus many more stories.
---
More Stories