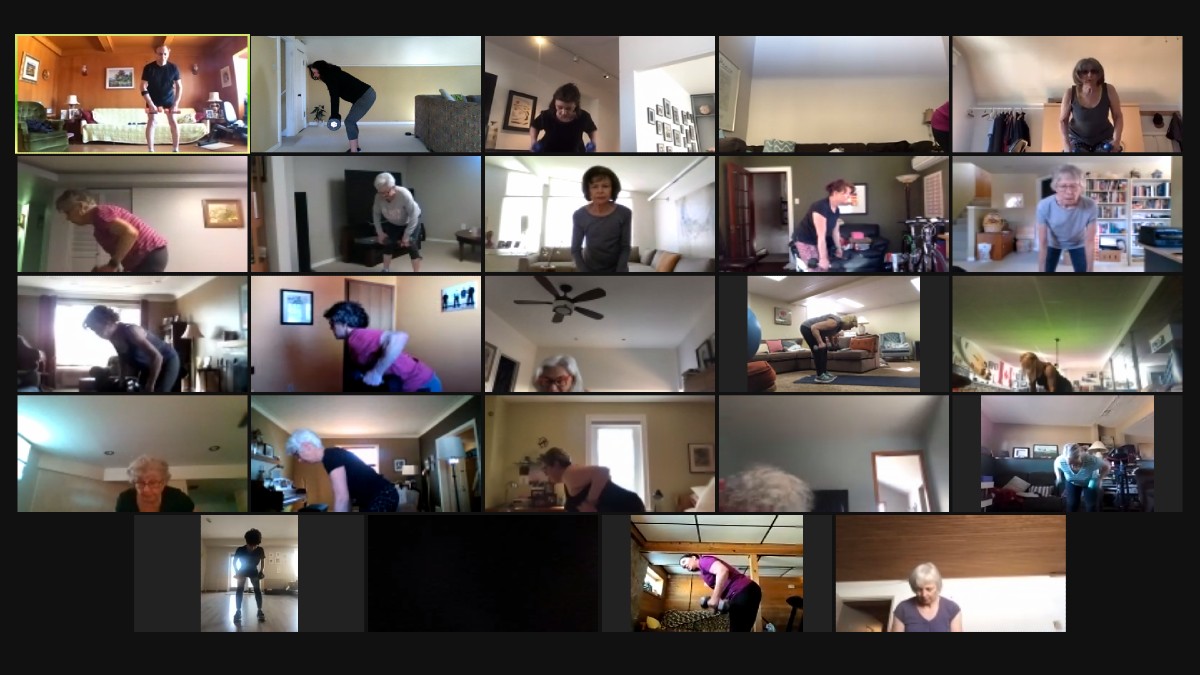 As charitable giving in Canada has dropped during the pandemic, a small Winnipeg-based fitness group has been lifting up those in need by raising more than $5,000 for local charities.
Spearheaded by instructor Jacquie Friesen, a certified group fitness trainer, and her daughter Rhianna Friesen, the group of about 30 meets three times a week on Zoom at 10 a.m., Mondays, Wednesdays and Fridays.
"Both of us are so grateful to be a part of not only raising money for charities, but also being the facilitators of this experience for people during a time when a lot of people are feeling very lonely or lacking that social connection," said Rhianna.
When the Rady Jewish Community Centre — where Jacquie teaches — shut down because of the pandemic last March, the Friesens created a safe fitness class for their community and were online by early April, they said. When they started with about 15 participants, they immediately began raising donations for Harvest Manitoba — a food collection and distribution organization — which says that 46 per cent of its clientele are children.
"I think Rhianna and I felt like kids are the most adversely affected through all this [pandemic]," said Jacquie Friesen. In their first round of fundraising, the group raised about $2,000 for Harvest Manitoba and 120 pounds of food, they said.
For their next charitable venture, the group set their sights on Sleep in Heavenly Peace, a multi-national organization with a new chapter in Winnipeg. The charity provides beds for children who do not have one and are "sleeping on couches, blankets or even floors," according to their website.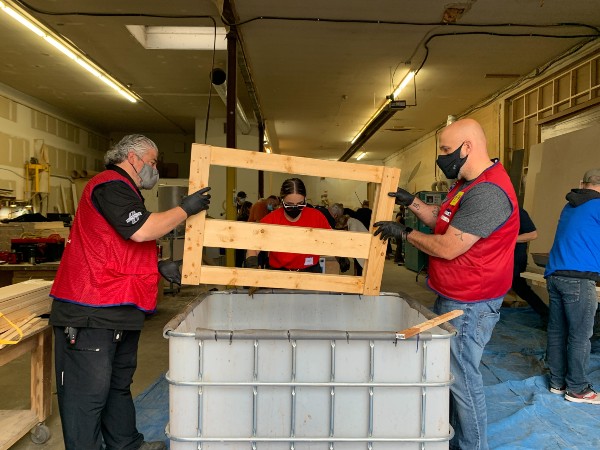 The group raised $1,500 for SIHP, along with another $1,500 for Koats for Kids which provides "winter gear for little Winnipeggers."
"I tend to get a little bit choked up about this. The generosity of Winnipeggers, it makes me shake my head sometimes," said Jim Thiessen, chapter president of SIHP Winnipeg.
An estimated 1,300 to 1,500 children between the ages of three years old to 17 do not have a bed to sleep on in Winnipeg, said Thiessen. In 2020, SIHP was able to build and install 88 beds, while this year, there is funding in place for more than 250 beds, he said.
"It's been absolutely huge, the grassroots donations that we got here," said Thiessen. "My experience with Winnipeggers has always been that they tend to be very generous people. That's proven to be the case."
Canadian charities have taken a hit during the pandemic, with some 68 per cent having seen a decline in donations, according to a study conducted by Imagine Canada. At the same time, 46 per cent of charities are reporting an increase in demand for their services, according to the study.
"We're finding that the pandemic has made our job more difficult in the sense that we can't get together because the restrictions," Thiessen said. "It definitely has involved an increase in applications. There are a lot of people that were living paycheque to paycheque, and now that's gone."
As of March 13, SIHP had 162 applications for beds in Winnipeg, leading Thiessen to pause applications so as to not give false impressions of what the organization could accomplish, he said.
"We'll take it one year at a time," he said.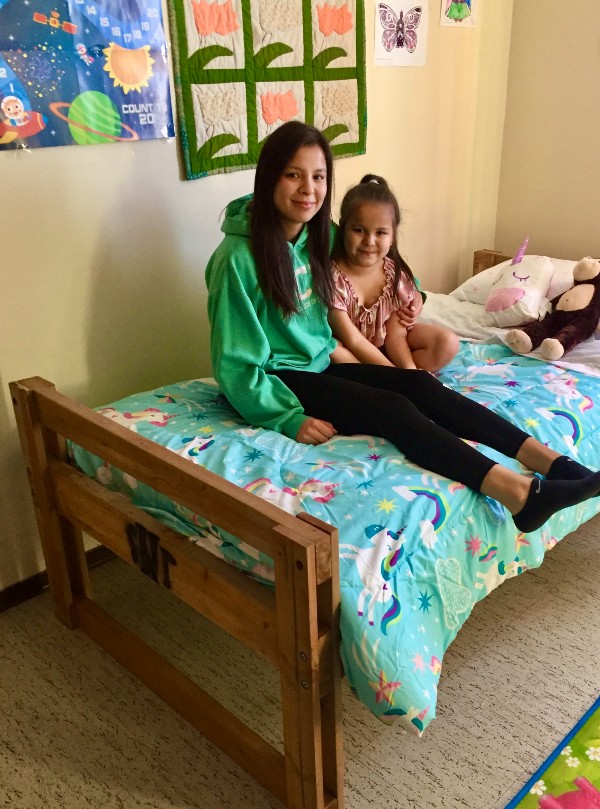 As Friesen's fitness classes grew, they were able to do more for the community. The mother and daughter said they were not accepting payment until this past January. Their goal has been to create connections for people during this isolating time, even extending to their own mother-daughter relationship, they said.
"Doing this with Rhianna, not only did I think she would be really good at this, but she's living in Toronto," said Jacquie. "So this is great, her and I connecting in this way. It has just been really, really special."
For participants such Glenda Fingas maintaining and improving her fitness level during sporadic lockdowns is very important, but so too has been the social aspect of seeing new and familiar faces even just virtually, she said.
"It's nice to have met all these new personalities. Before the class starts, she [Jacquie] has everybody up on the screen with audio and video if you want it and you get to kind of know different people. It is socialization to a certain degree," said Fingas. "And then physically, if I can get moving, it changes how I feel the whole day and that helps me mentally."
The classes have also been an opportunity to learn about new charitable organizations that Fingas was otherwise unaware of, she said.
"Jacquie brought Sleep in Heavenly Peace to everybody's attention and I was happy to be part of that drive, and then the clothing drive for Winnipeggers. It's always needed."
As a retiree, the fitness classes have become a highlight of Fingas' week, with her often reaching out afterwards to offer a thanks to the duo, she said.
"I don't always look forward to [exercising] but at the end, I always feel like I've done something good for myself," said Fingas.
---
More Stories