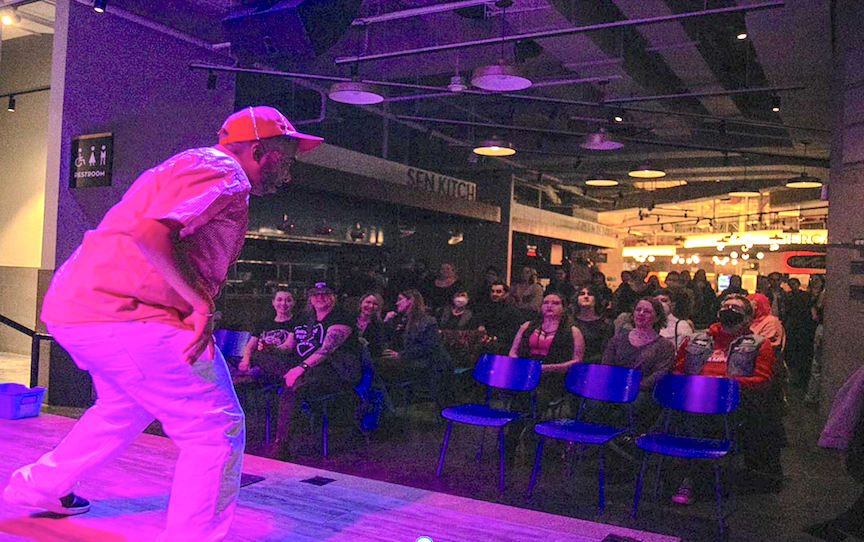 The second Queer Black Excellence Showcase will help an historically marginalized and under-represented group of drag performers show off their talent on Feb. 10 at the National Gallery of Canada.
The event during Black History Month is being hosted in collaboration with Capital Pride as part of the Winter Pride festivities. The sold-out event will be hosted by BLK PRL — with performances by Witch Prophet, Omari B. Johnson, Viva Van Diva, Aimee Yonce Shenell and Jillian Christmas — and Canada's Drag Race stars, Kendall Gender and Kiara.
Drag King Omari B. Johnson, who self-identifies as he when in character, says that events such as this one are about exposure.
"It's nice to feel acknowledged not only being black but also being queer."
These opportunities come around less often for Black Drag Kings, he says.
"It is a very drag queen-dominated world that I feel like we live in, fortunately, and unfortunately," he says, adding, "it's such an honour to be able to perform with other queer black people as well."
Johnson says he had never performed in drag until he moved from Toronto to Ottawa. A group of his friends included a drag king in it — Miles Zinya — and that opened his eyes. After some encouragement, Johnson was inspired to try it out himself. After his first performance in 2019 "That kind of catapulted everything" he says.
"I didn't know of any other black drag kings in Ottawa. … What if it's not going to be received well?" Johnson recalls feeling at the beginning of his career.
"I feel like when someone thinks of drag, they think of RuPaul's Drag Race. … So there's not that representation in the media of really famous drag kings" he says, "it definitely does make it more challenging."
Shortly after Johnson started, COVID-19 shut down most of the performance venues.
To maintain momentum, Johnson quickly transitioned to virtual performances from his living room. Although, he says, "You don't get that engagement of the crowd because that's normally what people feed off of, especially when you see drag shows."
The virtual adjustment did affect how his performances connected with his audiences.
"In my living room … I had to like play around with the lights, I felt like I was my own photographer. I was videographer. I was set design. I was lighting. … I had to take on everything," he says.
Fast-forward to today, drag performances are only now starting to get back to normal programming in bars that have been slow to reopen.
Before becoming a drag king, Johnson enjoyed dancing to 90s and 2000s music in private.
"I don't know if it's just natural but I'm able to play something on repeat or have a good connection with the music" he says. From there he was able to rehearse on his own and create his own unique style of self-taught dance.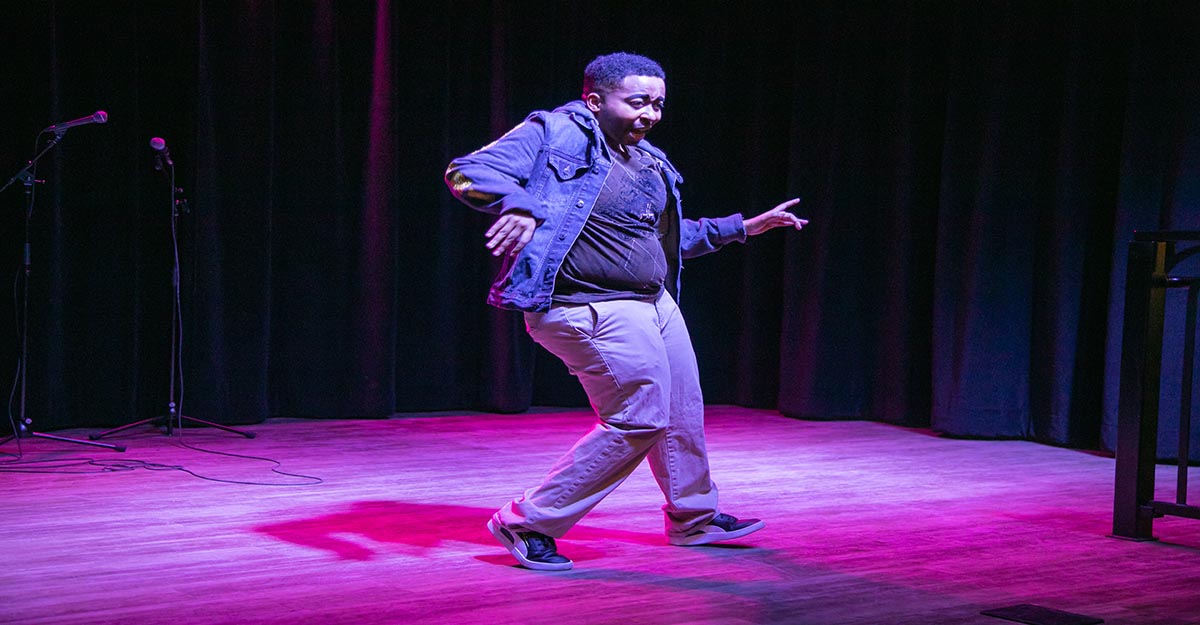 Growing up In a Baptist Church in Toronto, Johnson began singing at a young age. "My mom loves to sing! We sing in the car; I sang in the choir at one point, so it definitely was a big part of growing up" he says. Just like his dancing "It's more improv and just like going with the flow" he says.
Johnson says he is excited to present his performance at the Black Excellence Showcase and collaborate with other black queer drag performers.
---
More Stories