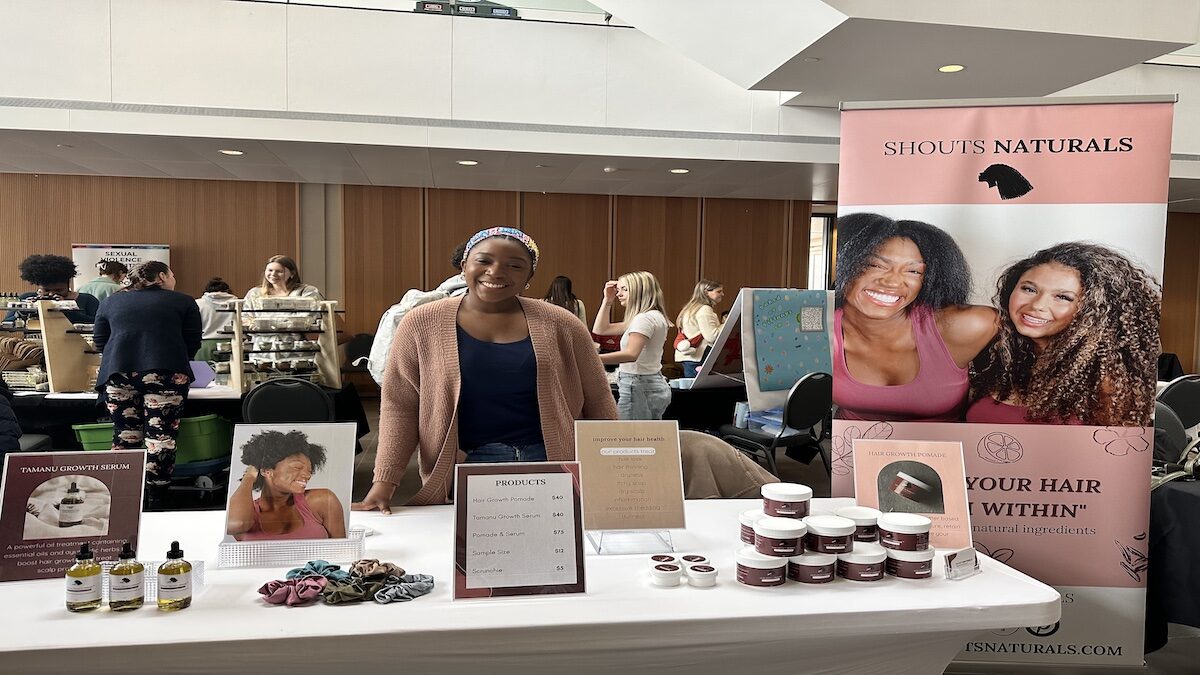 Nahomy Shouts is on a mission.
"As a Black woman, having natural hair myself, I know the importance of taking care of your hair. There weren't a lot of products out there for my kind of hair type."
"So during the pandemic, I experimented and started my company. From then on, I've been on a mission to restore women's confidence and have them loving their hair," said Shouts.
Her company, Shouts Naturals, was one of the many businesses that were invited to participate in the second Female Founders Street Market Tuesday at Carleton University.
The female founders were at Carleton to showcase their successful businesses to interested students.
The market was organized by the Carleton University Students' Association (CUSA) Women's Centre and the school's Innovation Hub. This event was part of Women's History Month. It celebrated women and their successes.
"Women should be celebrated every day. We want to show it's not just one day, not just one week, we should celebrate women everywhere, every day," said Kirsten Josling, program officer at the Innovation Hub.
This event was part of the Innovation Hub's efforts to support female entrepreneurs. Some vendors included Bloomed by Maryam, Zoe's Corner, and Shouts Naturals. Students were encouraged to register at no cost. They could then roam through the Atrium in Richcraft Hall.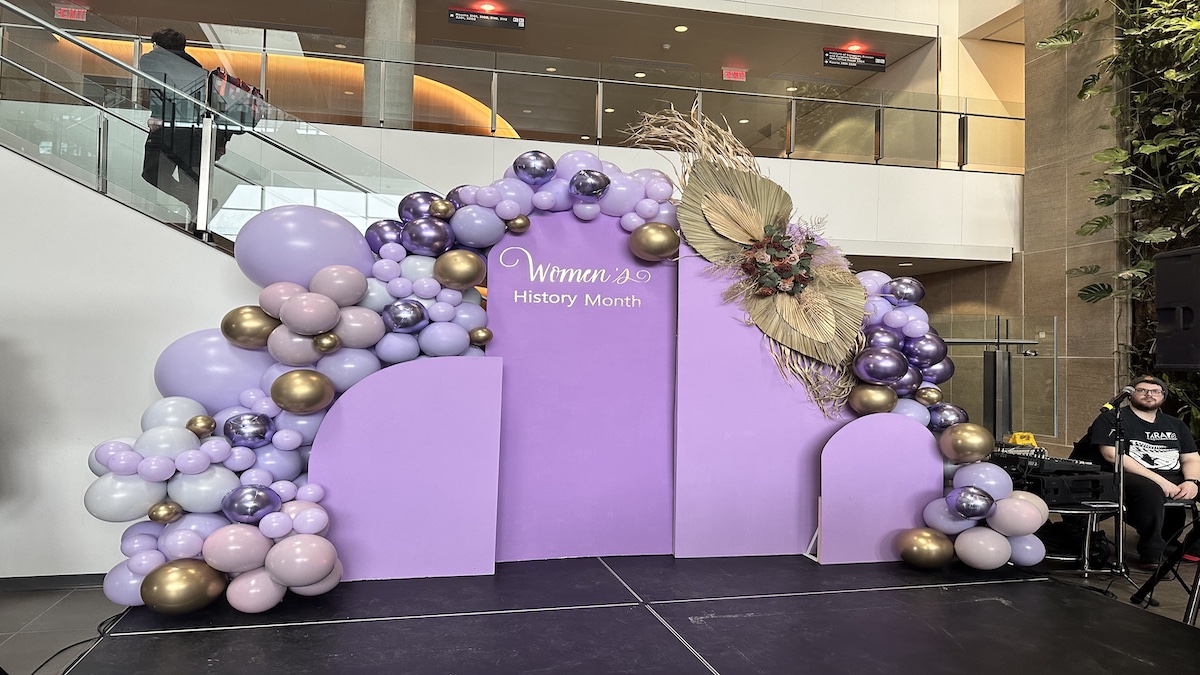 There were many incentives to participate. There were prizes, networking opportunities and a keynote speaker, Andrea Pierce, who talked about the struggles and successes of entrepreneurship by Black women, said Josling.
Last year's Female Founders Street Market had a large and successful turnout. It brought students and young female entrepreneurs together, said Josling.
"This is a great way to give women-run businesses a platform. So many of these businesses were affected by the pandemic. So it's great, now for a second year, to be able to showcase women and their businesses," said Josling.
Last year's success prompted organizers to throw an even bigger event this year.
Shouts said she built her company when demand was high and inventory was low in the beauty market. She said she wanted to help women feel confident and proud of their beautiful, natural hair.
She said she had already experimented with natural hair solutions for a decade before starting her business.
For Shouts, the Street Market "has brought visibility to female entrepreneurs and has also been a great way to meet with some local clientele."
The event was an opportunity for businesses to advertise and meet locals, said Josling. Students were also able to interact with young, female and inspiring entrepreneurs.
"It's a much better option as a business owner because you get a much more personalized experience with your clients," said Shouts.
For the Innovation Hub and the Women's Centre it was important to showcase local success stories because "we are encouraging women to become entrepreneurs and take a chance," said Josling.
---
More Stories