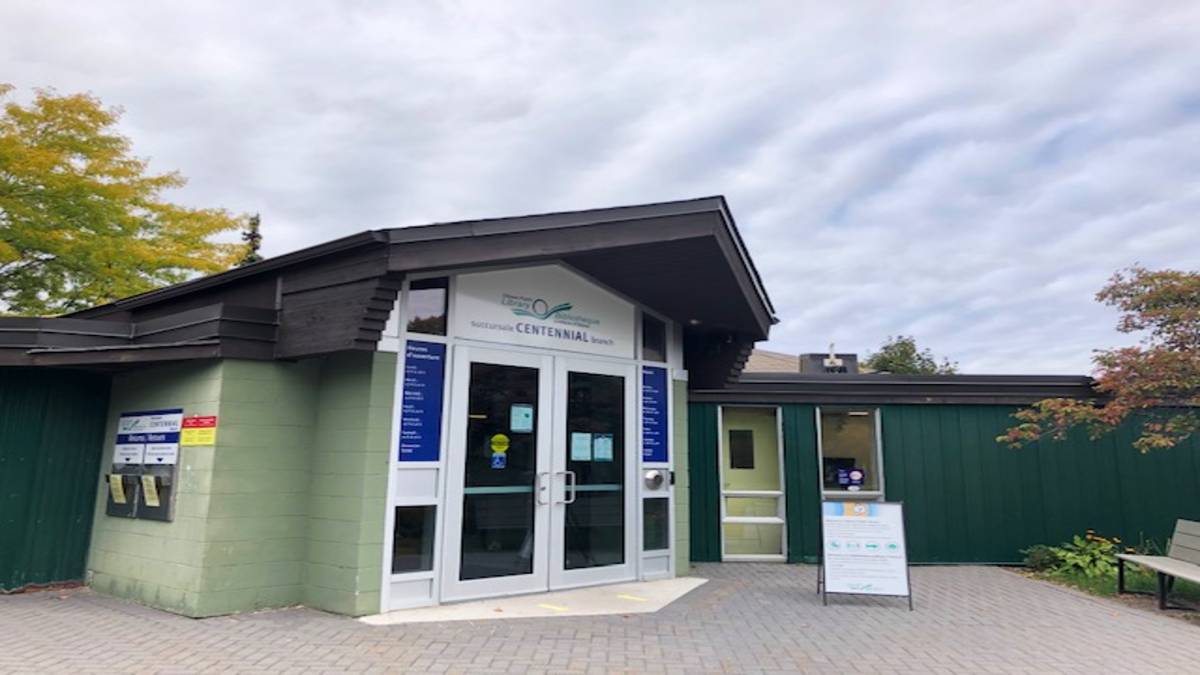 Once, public libraries were repositories of books and little else. Over the decades, they have embraced, developed and shared technology with their users. And during this year's COVID-19 pandemic, all that focus on technology has been essential to the Ottawa community.
"We have worked to increase our online content and to promote it to our customers who may not have used it in the past," said Ottawa Public Library spokesperson Gabrielle Steffler. "Since March, we have purchased more digital content for our collection and we have worked with vendors to increase access to our online resources." 
As Ottawa struggles with a rise in COVID-19 cases this fall and a new round of restrictions on gatherings and businesses, public libraries may take on even more importance.
Closed in March under the Stage 1 lockdown of the city, OPL in July shifted in Stage 2, reopening most physical services, which Steffler called "a success." To-date, 22 of 33 branches are open in some form. In 20, people can return items, pick up books on hold, browse the collection, use the public computers and get a library card.
So far, the library has not had to change these practices under the provincial crackdown announced Oct. 9, according to the OPL website.
Even so, online library services ramped up over the last few months.
OPL has expanded its website, for instance creating special sections such as "Isolation Recreation," which recommends different forms of entertainment for different age groups, and links to other resources and learning tools.
Online services ramped up
With schools open, parent Mpezo Makiese said children are using the OPL's online resources. "Kids use the internet more now than looking in a book to learn," Makiese said.
Makiese, who is often at the Centennial branch, said of its reopening, "I think it's gone well, the rules are pretty clear with all the signs they have. I think they want you to feel safe."
Lauren Touchant, a member of the board of directors and executive committee president for the Vanier Community Association, said OPL has played a vital role there.
"They can be referred for various services. It is an information centre. It is a great place for children and families because the library offers a lot of free activities, they were offering activities online," Touchant said.
One online resource is Library 1:1, created for people who are not able to go to a physical branch but need assistance. These personal 30-minute consultations can be booked online on topics such as "research, readers advisory, and eBook tutorials," Steffler said.
Before COVID-19, OPL was often home to different community events, physical gatherings and programs. To make up for the loss of this service during the pandemic, "we went live and online during our closure with some of our 'bread and butter' programs: storytimes, babytimes, and toddlertimes," said Steffler. " These programs are vital for early literacy and are among our most popular programs. 
"We now offer a host of virtual programs for all ages and on a variety of topics."
The OPL also worked with more than 40 local community organizations such as the Catholic Immigration Centre, Interval House Ottawa, Centretown Community Health Centre and others to provide more than 139 Chromebooks for public use. And it has set up several WiFi hotspots. 
Rachael Duplisea, OPL's communications manager, says the WiFi hotspots can be used "just about anywhere. They can provide WiFi internet service for about 15 users simultaneously."
Throughout the COVID-19 pandemic, Steffler said, "we have followed provincial directions and guidance from Ottawa Public Health on what services we could offer and have worked hard to continue meeting the needs of our community."
To find the open branch closest to you, please see this map:
---
More Stories