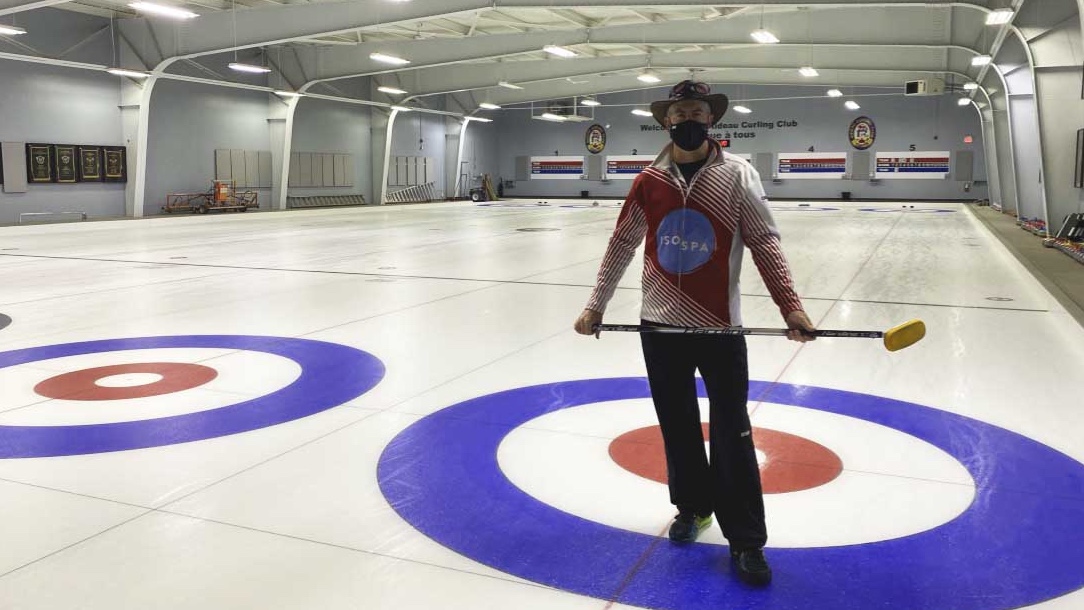 After an extended off-season for Ottawa's curling community because of the COVID-19 crisis, the Rideau Curling Club had just reopened Sept. 30 — and members were looking to finally get back into action.
But thanks to this fall's second wave of the pandemic and an announced rollback of reopenings by the Ontario government on Oct. 9 in coronavirus hotspots Ottawa, Toronto and Peel Region — including a halt to team sports for at least 28 days — the return to play at the Cooper Street club has been put on ice.
Lee Mantha, the Rideau Curling Club's vice president confirmed by email that the club will be closed, pending further public health directives.
"With the new restrictions going into effect, without seeing a specific reference to curling clubs, (and) with a 10-person maximum in the facility, we can't justify staying open for the 28-day period," Mantha stated.
Rideau Curling Club is one of the oldest in Ottawa, opening in 1888. And it was set to be one of the first clubs in the city to reopen at the end of September after COVID-19 caused the rocks to be stilled in March.
Rick Collins, who wears a lot of hats at the club, said he could not wait to get back to playing. He is the head instructor, coaches the competitive U-18 Boys team and is a member.
"I didn't realize how tense I had become waiting to get out there, because I (normally) spend between 40 and 100 hours a week in curling clubs over the winter, so being six months without is extreme withdrawal for me," Collins said before Ontario's Oct. 9 rollback.
After Thanksgiving weekend, seven Ottawa curling clubs were set to be reopened for competition but now will wait the 28 days set out by the Ontario government before they move forward.
Where curling continues in Ontario and elsewhere in Canada, it looks different this year under COVID-19 protocols set out by Curling Canada and CurlON. The rules require the wearing of masks while playing for at least two weeks, and the placing of social distancing circles on the ice.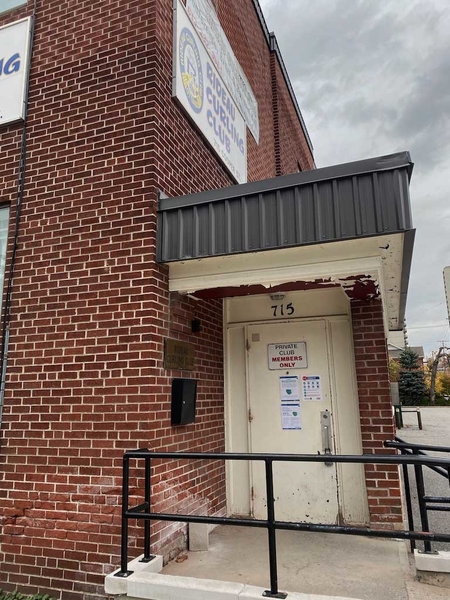 CurlON has also created a Contact Tracing system specifically for curlers.
"All of our members have a QR code that is unique to them so they can check in, which minimizes touch points at the beginning of the process and allows us to collect contact tracing information," said Heather Smith, the Rideau club's communications director, before the rollback. However, the 2020-2021 season had seen a dip in participation, most likely due to personal decisions regarding COVID-19, according to Smith. 
"We had quite good sign-ups in June by the deadline, but in the last couple of weeks we've lost some teams that just haven't necessarily felt comfortable," she said.
The club's manager, Pierre Mondor, said before Oct. 9 that they were down roughly 40 per cent, but were still accepting registrations.
Mantha said they were working to make up revenue due to decreased membership and the club not accepting outside rentals this year. With the newly announced rollback, the club will have to make decisions on how to proceed with the rest of the season once the 28-day time out is done.
"We are very aware that our revenue will be very limited this year, but have planned to look at possible additional fundraising and business opportunities further into the season once our 'new reality' is most concrete. I can confirm that we have also taken advantage of any government programs that have been available to us to support our operations," wrote Mantha.
As far as adjustments to gameplay by curling governing bodies, only certain rules had been tweaked to return to play during the pandemic. 
Smith said sweeping has changed the most. There are no longer two sweepers and the opposing team can no longer sweep the rock out of the house after it passes the tee line at the back half of the target rings.
"The hardest part is that people have been curling for quite some time, then you make these changes and it takes some time for people to get used to it," Smith said before the Oct. 9 suspension of play. "Which is part of why we're wearing masks on the ice for the first two weeks to give everybody that chance to get used to where they're going to be."
Emily Deschenes has been curling at Rideau for about three years, and had been planning to compete in a cash league and a mixed league.
"I think the restrictions are very reasonable, it does take a little bit to get used to with everything that's changed… but they're just small changes that will help in the long run," Deschenes said before Oct. 9.
Competitive teams have been impacted more sharply because of the pandemic. Collins's U-18 team was already facing no outside competition after recent provincial and Curling Canada event cancellations.
Collins is also involved in coaching the Hong Kong national team. Because of travel restrictions, he has had to rework his coaching plan for this season.
"Usually most of them come here (or elsewhere in Ontario) to train in September … but we can't do that this year so video was the best we can do," Collins said. "We do some of it with live video and some of it they shoot the video and send it to me." 
Despite the new protocols, members who decided to curl this season at Rideau Curling Club were more than excited to welcome back another one of Canada's favourite winter sports. 
"Everyone that is here is so happy to be here," Collins said before Ontario's 28-day freeze was imposed on team sports.
"We're all happy to wear a mask because it means we can curl — we can be around each other and not make someone sick or get sick from someone," he said at the time.
For now, the enjoyment of playing the sport again at Rideau and other Ottawa curling clubs will have to wait until at least November.