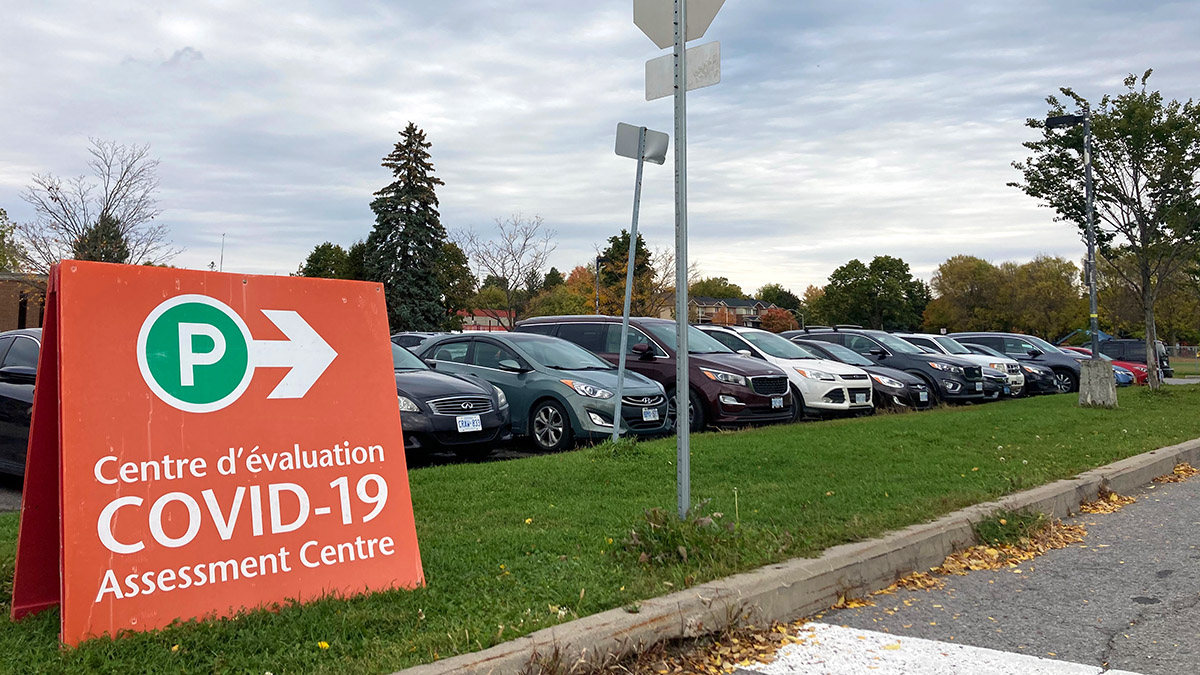 As COVID-19 cases rise during the second wave of the pandemic in Ontario, schools have remained open and parents struggle to keep their children safe amid evolving virus-testing protocols.
Elementary schools across Ottawa reopened early last month under Ottawa Public Health guidelines to protect teachers and students. These policies include physical distancing, constant sanitization and mask-wearing. The Ontario Ministry of Education also provided protocols, which offer instructions for handling outbreaks in schools and the individual responsibilities that fall to parents.
More specific approaches are outlined by individual school boards. The Ottawa-Carleton District School Board website explains that any child with symptoms of COVID-19, however minor, must provide proof of negative test results and be symptom-free for 24 hours before returning to school. Positive test results require isolation in line with OPH instructions.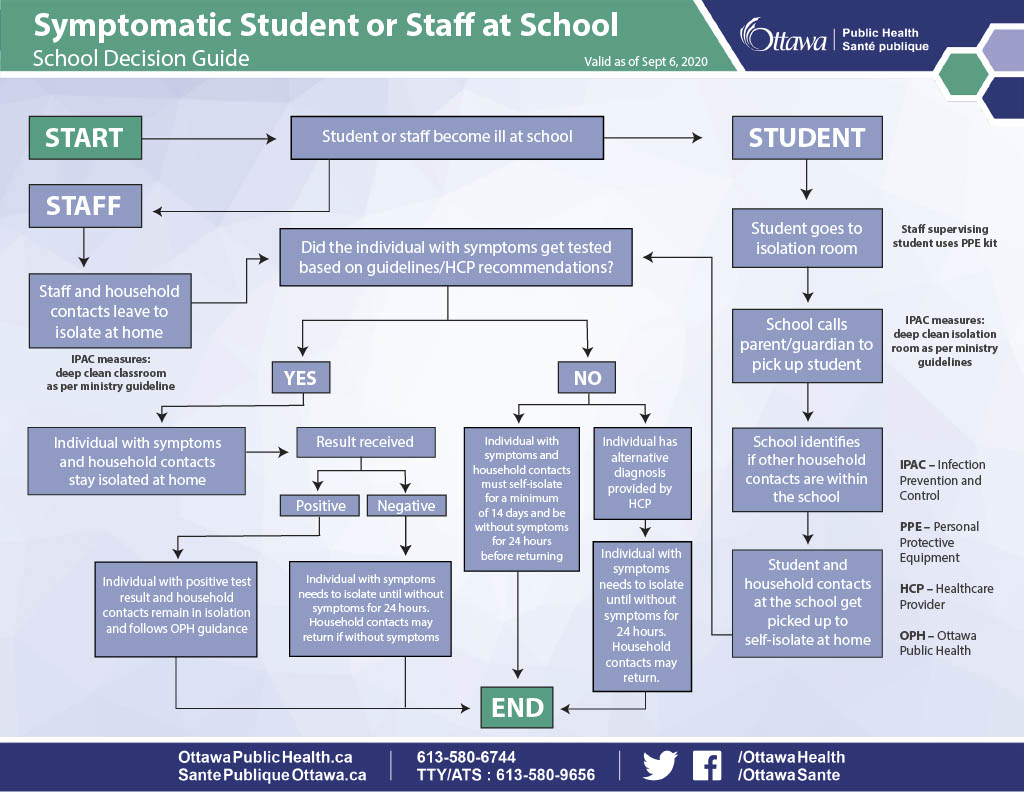 However, with COVID-19 cases on the rise in October, parents struggled to get their children tested while adhering to detailed guidelines aimed at preventing transmission of the virus among students, teachers, staff and their families.
Brewer Arena, across from Carleton University in Old Ottawa South, has been the primary location for out-of-hospital tests. It is jointly operated by The Ottawa Hospital and the Children's Hospital of Eastern Ontario. Until last week, it was primarily available on a walk-up basis for any member of the public to be tested for COVID-19.
But along with other major testing centres, Brewer is now offering COVID-19 checks largely by appointment only, ending months of long, outside lineups snaking towards the arena's entrance.
Capital Coun. Shawn Menard, whose ward includes Brewer Park, said he's been pushing for online booking.
"We've been seeing six-hour and seven-hour waits for a test," said Menard. "It was needed."
Marianka Berlin's two sons and husband were in need of a test in mid-September after showing mild symptoms of the coronavirus, and her eldest son was not permitted to attend school.
After arriving at Brewer Park at 9 a.m., they were told to come back for an appointment at 1 p.m. and to expect a 90-minute wait for the tests. Berlin said that she was told she wouldn't be allowed into the arena during the testing process, since she didn't have any symptoms.
However, upon returning that afternoon for the appointment, she said she was informed that strollers were not permitted inside the arena — posing a serious challenge for carrying her toddler and three-year-old — but that she would be able to go inside.
"I'm not sure they were talking to each other — there seemed to be a bit of a disconnect. But they're doing their best," said Berlin. "We just roll with the punches."
Berlin said that as she faced tantrums from her youngest, announcers gave instructions over loudspeakers and people moved around inside the arena. The wait was far longer than they were told to expect, and it was all difficult to handle.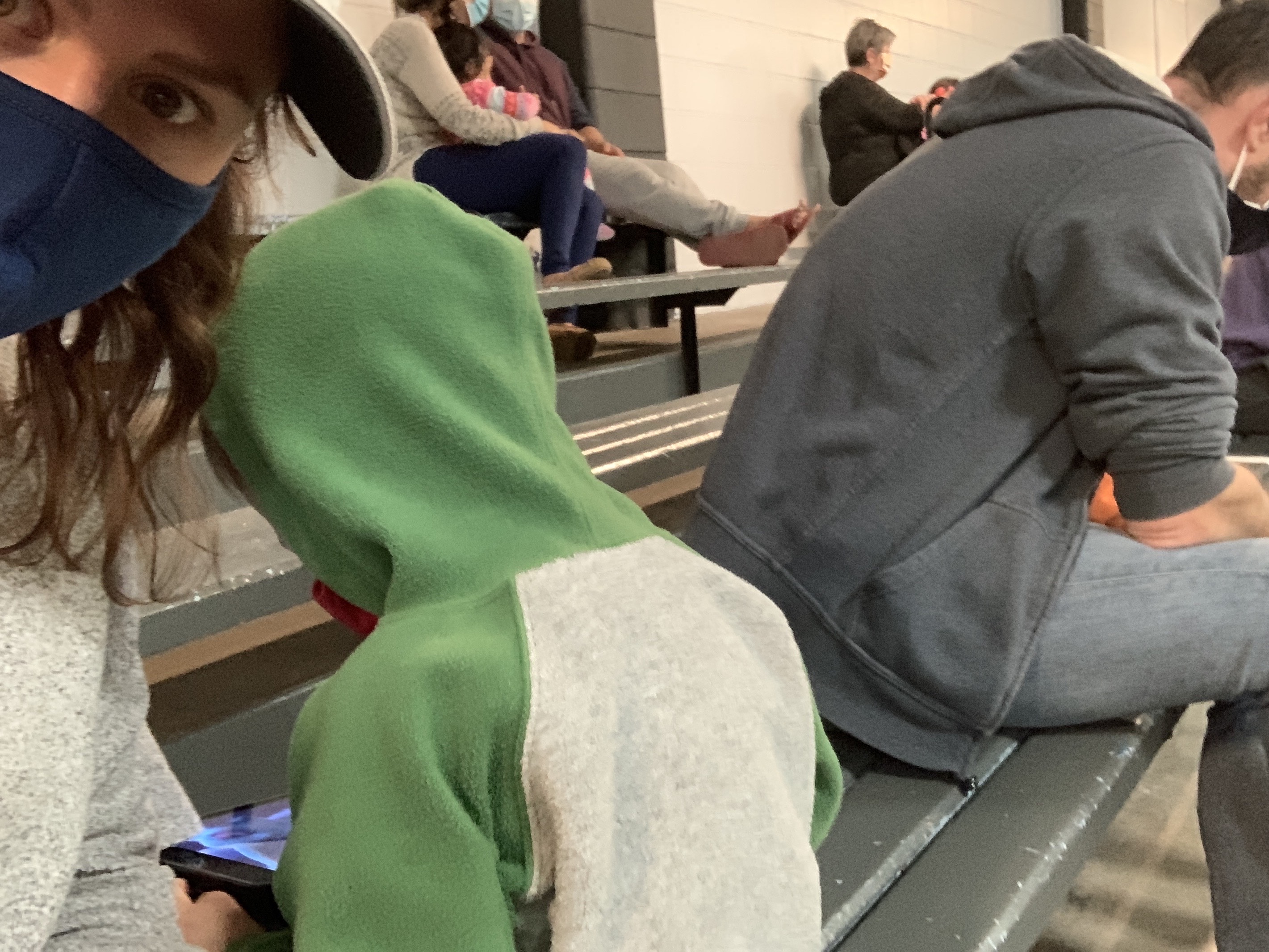 "The expectations of having children under five contained for that long was a whole different reality," Berlin said. "It's almost impossible to keep these kids seated for hours just in the bleachers, right around nap time, hoping the iPads will have enough battery."
After finally getting tested, Berlin said there was even "some miscommunication about how to receive results."
Challenges surrounding the testing processes are being experienced across the province and beyond as various parts of Canada — and other countries — confront sharp increases in infection rates. The second wave of COVID-19 has hit Ontario full-force, with the provincial government announcing recently that testing processes were backlogged.
CTV News reported Oct. 6 that Ontario is sending tests to the United States for processing in attempts to catch up, with more tests being conducted than ever before.
"We got informed, which is what's important," said Berlin. "But there were a lot of inconsistencies in the communications and what to expect for parents."
For example, Berlin said she would have liked to know beforehand that she could not bring her stroller: "We're talking about little kids," she said. "To parents, that kind of information is huge."
New testing options became available as of late September. On Sept. 25, select pharmacies began testing individuals with no symptoms — by appointment only — to expand testing beyond hub sites such as Brewer Park.
Various COVID-19 Care Clinics are also available around Ottawa for anyone experiencing "escalating symptoms of respiratory illness" and in need of medical attention and care, according to OPH.
Despite recent changes, there are still many roadblocks for parents navigating schools' policies.
"It feels like we're on our own," said Ayesha Basit, a mother of two. "It is so frustrating."
Since giving birth to her second child in September, Basit said she has been attempting to recover from her C-section and care for her newborn while navigating her four-year-old son's school guidelines.
Since some symptoms of the coronavirus — such as a cough, headache or runny nose — are also common signs of simple cold or seasonal flu, many children unlikely to test positive for COVID-19 are being sent for tests and barred from school, which can put additional strain on families.
Basit's son has started junior kindergarten at Trille des Bois public school in Vanier and was sent home from school for mild symptoms mid-September. Basit says she is unable to stand in lines as she recovers from recently giving birth. And since her son had to be kept home from school and couldn't be sent to daycare, her husband was forced to take a week off of work to support Basit.
"No one can see inside of people's houses," she said. "People who don't have small children or are able-bodied have very different experiences."
Basit said that she and her husband spent 10 days calling facilities before finally driving to Winchester — an hour from their home — to get a test for her son.
"He's missing school, my husband had to take a week off of work because of the newborn, I'm not capable physically, and nobody could come into the house to help," Basit said, emphasizing that the current options are only manageable for those who have childcare and flexible work hours and are able-bodied.
Basit said that the experience has been "eye-opening" to see how much responsibility is being placed on parents.
"I can't single-handedly implement public health policies," she said. "I can do my part, but that's all."
Menard said that Ottawa is working to identify an additional location in the core of the city for a testing centre to support the activity at Brewer. He said he hopes it be more accessible, and that he's "encouraging The Ottawa Hospital to open that up as soon as they can.
"It was anticipated that there would be this big increase in capacity needed at Brewer, and everywhere else, when fall hit," said Menard. "But for some reason, those actions didn't follow, and they needed to — much quicker."
He added: "So unfortunately, my role was . . . just a reactionary one."
In Berlin's and Basit's cases — after their children were sent home from school and other disruptions were experienced — the tests came back negative. Basit said she is still feeling unsettled by this process.
As Ottawa remains in the midst of the second wave, with the number of new cases surpassing even first-wave infection totals from last spring, Basit said her experience has been "a rude awakening … As parents, we are on our own."
---
More Stories