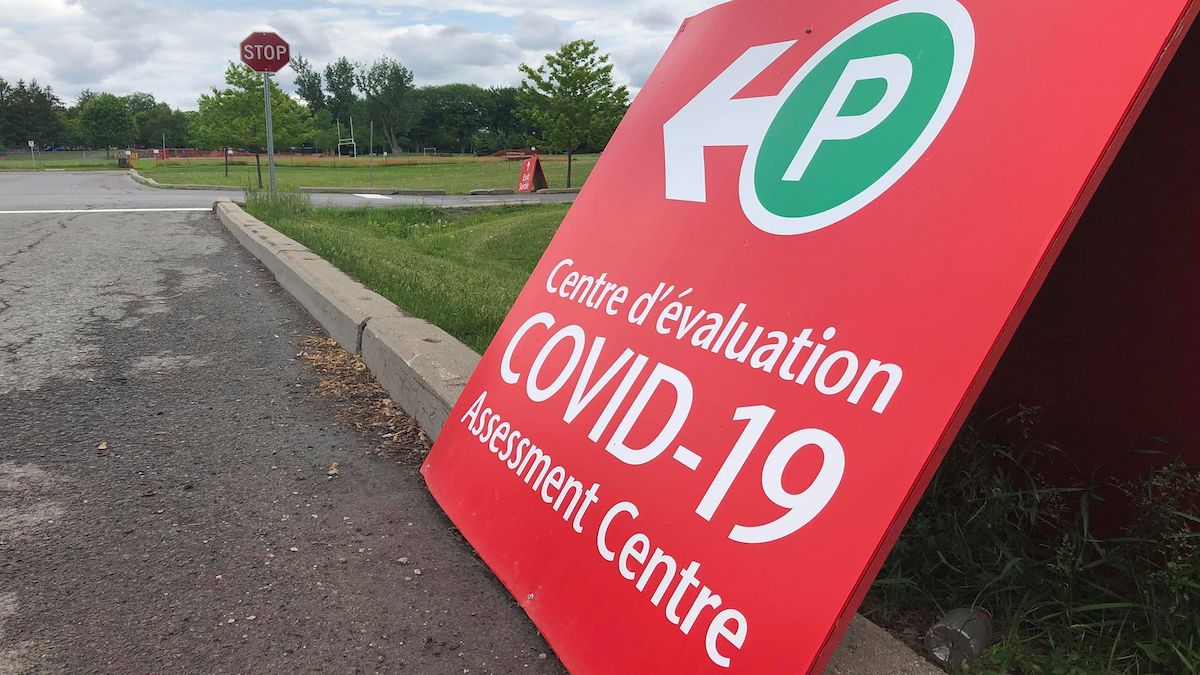 I'm travelling back to my hometown of Calgary on Friday, so before flying I decided to get a COVID-19 test, as a precaution.
My father, who is 64, has had a history of respiratory issues and I wanted a clean bill of health before going home. While I was trying to look out for both of my parents, I also didn't want to be a trans-provincial carrier.
The Ontario government opened testing sites to asymptomatic people in late May. So, asymptomatic and a bit paranoid, I got a test.
The primary COVID-19 testing centre in Ottawa is located at the Brewer Arena near the corner of Bronson and Sunnyside avenues, just across the street from Carleton University.
I had seen the place from afar on daily walks in recent weeks, but I always kept my distance, the prevailing logic being: "If I'm going to get the virus anywhere, it will probably be there!"
I would walk on the other side of the street and see people lined up outside.
Now, I was in that line, shuffling towards bright markings on the pavement spaced six feet apart. Those in line are distanced diagonally to maximize available space, moving in a slow serpentine pattern toward the entrance.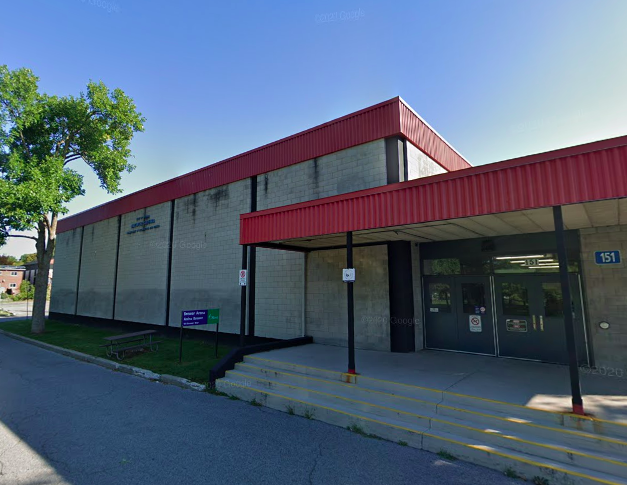 A security guard — dressed in ER-calibre protective equipment — circulated, handing out fresh masks. Everyone, regardless if they brought a homemade scarf or an N95 respirator, was now offered a standard level of protection. You must put this new mask on before you enter; one last gasp of fresh air before getting behind that thin piece of fabric.
This mask felt a little more secure than the one I brought from home.
Upon entry, I received a welcome pump of hand sanitizer (the first of many) and was directed to yet another lineup. This time, we were told where to stand by bright green pieces of tape on the floor.
Being in an arena is a strange feeling these days. I hadn't seen this many people for months! And while there was a sense of community — you can't help but feel at home in a hockey rink — there was no shaking the tacit understanding of why everyone is here. You find yourself in a public space, bustling with people, but distance remains paramount.
I couldn't help obsessing over physical distance here. In spite of the clamour of patients and medical personnel, I was hyper-aware of every sneeze, sniffle and cough.
Having snaked through that second line, I sat down to register with a public health clerk. She gave me a typical administrative shake-down. Phone number? Address? Emergency contact? She then told me that results should be back in two to three days. Positive? Expect a phone call. Negative results are tracked on MyChart, an online health database.
Standing up — after the customary shot of hand sanitizer — a medical professional quickly swooped in to disinfect my chair, as the clerk waved the next person in line to take my place.
I was then directed to an array of chairs, extending to what would normally be the blueline. There were about fifty seats arranged with six feet of space in every direction. The formation would be totally uniform if not for a few chairs at an angle, outliers breaking the pattern. This was a sign that someone has been sitting there, a cue for personnel to disinfect the chair.
I waited for my name to be called over a megaphone barely audible over the clamour of the arena…
"WARREN REID?"
I stood up and kicked my chair out of alignment as instructed. Once again, the disinfectors swooped into action.
There was another administrative stop at centre ice, but this time the line of questioning was more specific.
"Any symptoms?" the clerk asked. "No. Just a precaution," I replied.
I then got another rundown of what to expect: the significance of a phone call and the relief of silence. Should that phone ring, she told me that I had to withdraw into a strict two-week isolation period, not even the occasional walk across the street from the Brewer Arena.
Past this checkpoint was another array of chairs, this time facing back the way I came. I took a number — 28 — and sat down to wait.
"26," rings out on a megaphone.
I was now at the decisive moment: the swab. The seating area is directly in front of the 10 testing stations, all concealed by partitions. This was somewhat anxiety inducing. "WHAT ARE THEY HIDING?!"
"27"
I wasn't really nervous before, but I couldn't help but think of some of the horror stories surrounding the test involving a massive swab shoved up through the nose into the throat. I braced for watering eyes and an inevitable, never-ending gag.
"28"
I stood up, kicked my chair and approached Testing Station 6.
"Hello. How are you?" I asked the nurse as I stepped behind the curtain. "I'm good, thanks," she replied a bit wearily.
The station has a chair, a table for testing supplies and a shield to protect testers. It was a strange looking contraption, basically a frame of PVC pipe holding a sheet of plexiglass. At the centre, a small camping flashlight poked through.
The nurse placed the shield in front of where I sat before reaching for her instruments. I feared the worst, that mythic giant Q-TIP!
But when she turned back, it was with a regular-sized swab and a standard tongue depressor. She then reached through two slots on either side of the shield and performed a conventional throat swab, no different than a routine test for strep throat. It was not comfortable by any means — it lasts just a second too long and leaves a slight burning sensation — but it is far from what I expected.
Sealing the sample, she reminded me of what a phone call means in the next two to three days and said that I was free to go (after one last ceremonial pump of sanitizer).
As I was leaving, I took a look back at the stages of this system. It took about 90 minutes to navigate, a small price to pay for peace of mind.
And then I waited.
•
PS: The wait was not as long as expected. I received my results — negative — in less than 24 hours.
---
More Stories