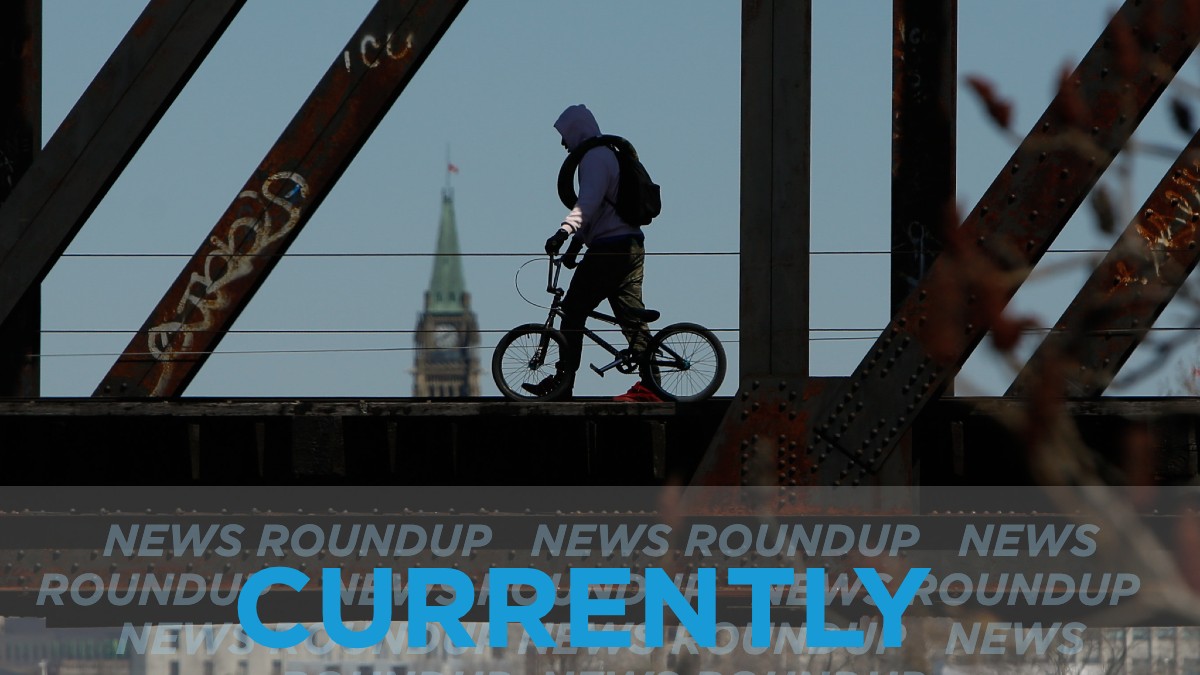 The forecast today is a high of 18ºC and a low of 7ºC. Environment Canada says showers will begin in the afternoon and end in the evening.
Ottawa's Medical Officer of Health, Dr. Vera Etches told City Council Wednesday that the city now has the highest rate of positive COVID -19 cases per capita in the province. Between Oct. 8 to 14, 737 new cases of COVID -19 were recorded in Ottawa. CTV has the story.
Ottawa is in the red zone for its spread of the novel coronavirus, and with Halloween closely approaching, Dr. Vera Etches is recommending that people stay home this year. Mayor Jim Watson says bylaw officers will not hand out tickets to those who choose to partake in trick or treating. The Ottawa Citizen has more.
The pandemic's toll on the airline industry is causing the Calgary-based airline to eliminate 100 flights to the Atlantic region, and to lay off 29 staff members. The airline is also suspending operations between Toronto and Quebec City, CBC reports.
Quebec Health Minister Christian Dubé described the project as a "mega hospital" announcing that the facility will have nearly 600 hospital beds. The hospital's cost, location, and date of completion are still unknown, CBC reports.
The city's two largest boards, the Ottawa Catholic School Board (OCSB) and the Ottawa Carleton District School Board (OCDSB), won't require high school students to take a final exam this year, CTV reports.