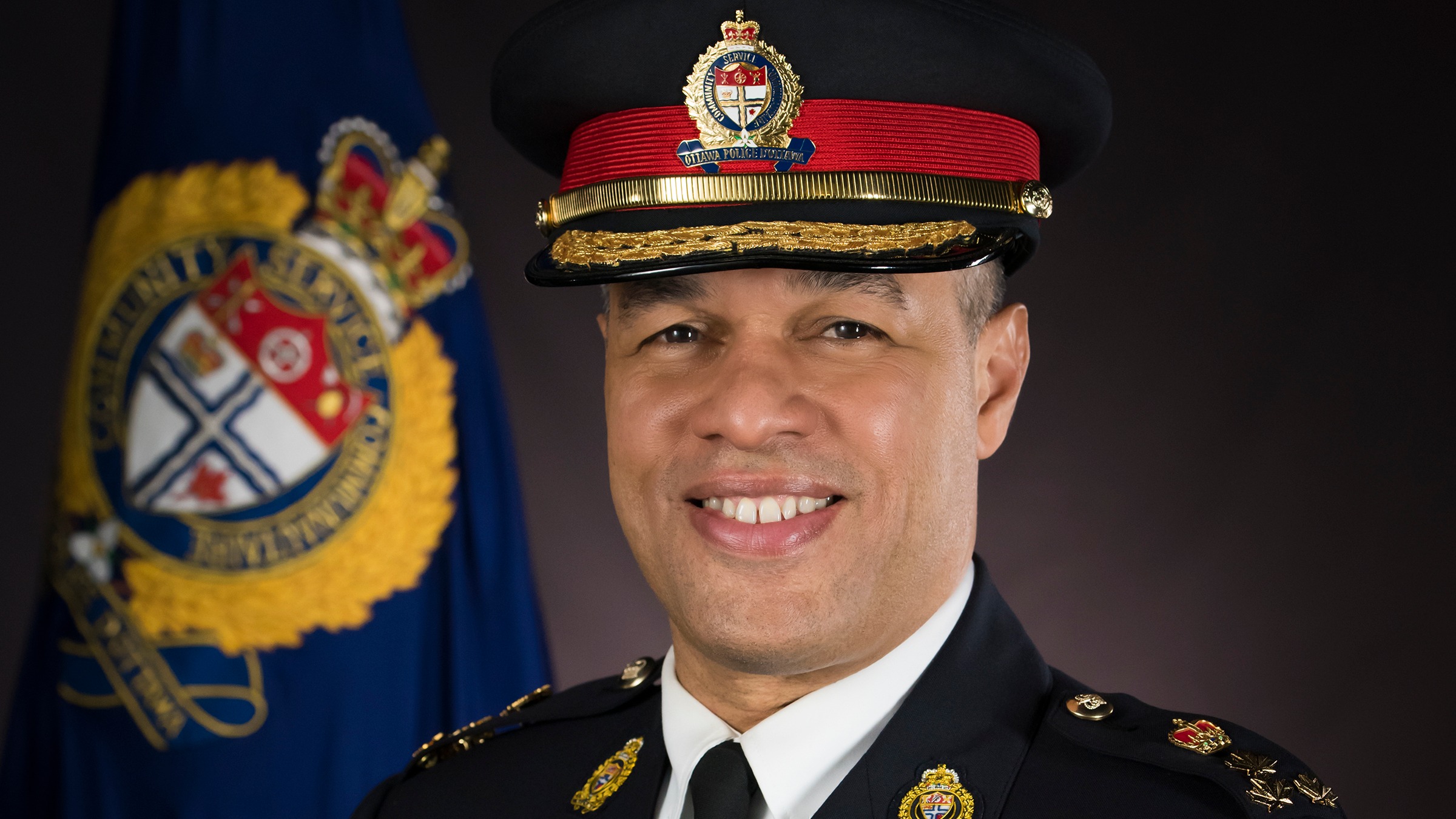 Capital Current is profiling people who are making a difference in our community in the series Faces of Change.
Ottawa's first Black police chief is nearing the end of his first year on the job in a climate of intense scrutiny.
After 27 years with the Toronto police service, Sloly became chief of the OPS on Oct. 28, 2019. He has been thrust into a community where the public is more critical of the police than ever.
As the Black Lives Matter movement intensified over the spring and summer, calls to defund the police and draw attention to racial profiling have been prominent and all eyes are on Sloly to see how the OPS leadership will react.
Sloly's history, says one expert, suggests he could be the man to spark change in Ottawa.
Before the death of George Floyd under the knee of of a Minneapolis police officer sparked international outrage, Sloly was already making serious changes to the OPS. Last January, he reintroduced a hate crimes unit that was disbanded in 2017. And he created three more Neighbourhood Resource Teams to help increase community-to-police co-operation.
Jeffrey Monaghan, an associate professor at Carleton University's Institute for Criminology and Criminal Justice, has followed Sloly's actions closely. He is optimistic the chief will make changes.
"He's on the record saying that he's interested in making reforms, but what's important is context," said Monaghan. "He comes with a reputation of being a modernizer. He's all about making a more lean, responsible police service. It's very well (possible) that some calls of realignment will line up with some of his interests."
Central to Sloly's time in office will be his relationship with the police union and the union's president, Matt Skof, who has openly criticized him.
In early September, Skof stated that Sloly had "lost the room" and ignored "inconvenient truths" after the chief published an opinion column in the Ottawa Citizen stating that the OPS is committed to solving issues of systemic racism.
"The head of the police union serves a very specific function and I don't think it's ever been a cooperative relationship," said Monaghan. Monaghan believes that Skof would not be challenging the chief if the union boss did not have support from people within the OPS.
"Sloly's major challenge is to deal with the internal factions," he said. "He has a very difficult road ahead."
---
More Stories