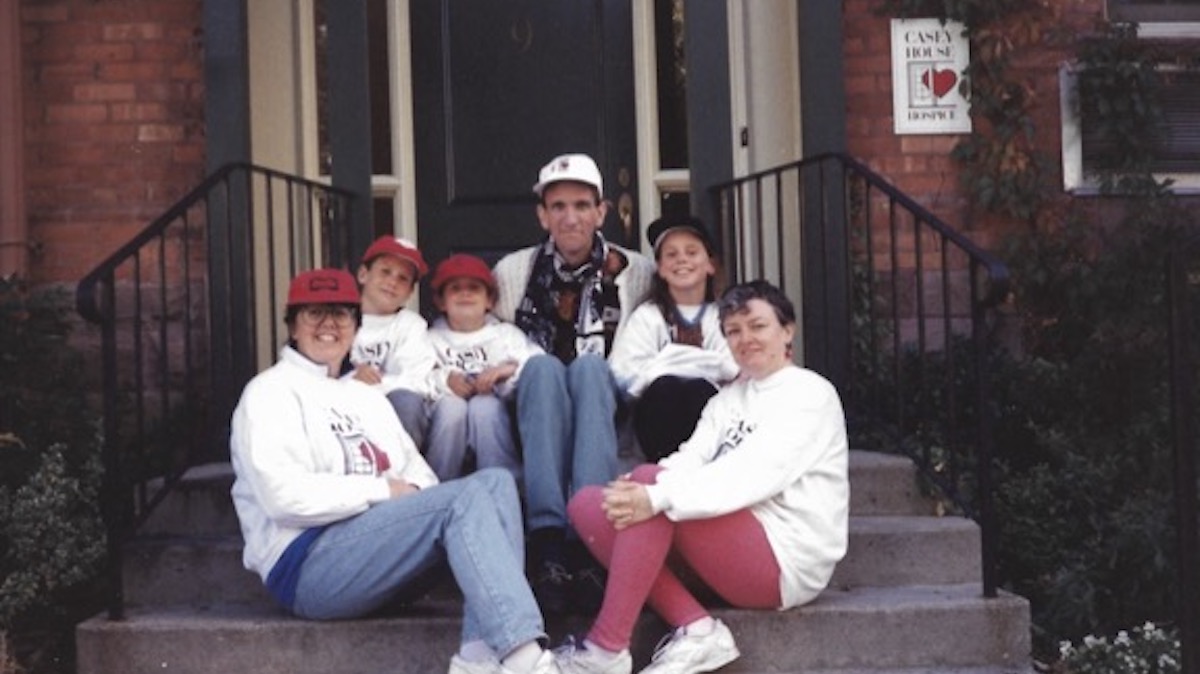 On June 5, 1981, an article published in the Morbidity and Mortality Weekly Report of the U.S. Center for Disease Control and Prevention described the case histories of five previously healthy gay men in Los Angeles all diagnosed with a rare lung infection.
Although the report talked about immune deficiency, Acquired Immunodeficiency Syndrome (AIDS) was not formally coined for another year. And soon after the link between the Human Immunodeficiency Virus (HIV) and AIDS was established.
For Dr. Paul MacPherson, associate professor of medicine at the University of Ottawa, the emergence of the disease had the affect of further stigmatizing certain communities.
"Unfortunately, at the beginning when HIV was new and not well understood, and yes, particularly affected the gay community, sex workers and the IV drug using community, it was a very stigmatizing diagnosis," says MacPherson, who is also affiliated with the Ottawa Hospital Reseach Institute.
Drawing parallels to people's perception of COVID-19, MacPherson notes the initial emphasis for controlling the virus was prevention. But the early years of prevention were "ugly", said Macpherson.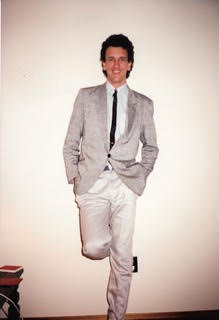 "So prevention was — always use a condom, which is fine. But, initially, prevention was also very anti-gay," recalled the doctor adding how there was misconception that gay sex would lead to HIV and consequently death.
Cathy Murrant, 62, who grew up in Oshawa, didn't think she knew anyone in the 2SLGBTQ+ community until her brother Jimmy came out in the early '80s.
"From that day forward, even when he came home to Oshawa, he didn't pretend," she says.
Jimmy, known to friends as Jim, introduced Cathy to Toronto's vibrant gay community.
"It was pretty cool at the time — a young woman, you know, going to the city, hanging out with all these really unique characters," she said, "But then, we started hearing about this disease."
Murrant remembered how scared she felt when Jimmy and his partner were both diagnosed with AIDS around 1985.
"We were hearing about HIV and what was going on and how do you pass it? And can we be around Jimmy?" she says. "There were a lot of questions."
Murrant recalls that at the beginning they were not sure if someone could get HIV by shaking hands or giving hugs to an infected person. She remembers some hospitals did not allow admission of AIDS patients or would put them in separate wards, "treating them like lepers."
"COVID-19 and HIV/AIDS are eerily similar," says Khaled Salam, executive director of the AIDS Committee of Ottawa. "The only difference is that COVID-19 has had a huge global impact, so people are more aware."
Both diseases affect vulnerable communities at a higher rate, says Salam. This year's anniversary already meant a lot to him and his organization. With the pandemic, it's means even more.
"When I think about the 40th anniversary of HIV, I think about the early days of the epidemic, and all the lives that have been lost since then. And I also look ahead and think about the advancements that we have made, and the potential to eradicate HIV/AIDS in the future," says Salam.
For example, Moderna, now known for its COVID-19 mRNA vaccine, has recently announced clinical trials for an HIV vaccine employing mRNA technology.
"Everybody's hopeful. We do want to temper that with realism," says Patrick James Morley, office and communications co-ordinator for Bruce House in Ottawa. "The vaccine doesn't help the people currently living with HIV. It's not a treatment or a cure."
Bruce House provides housing and compassionate support to people living with HIV. The COVID-19 pandemic has strained resources and put the anniversary on the backburner.
"Honestly, for us it's been almost anonymous, and being in the middle of COVID-19, one of those things that just kind of flies by and you go, 'oh wow that happened'," he says. "For many people out there, the 40 years is a very difficult anniversary because it will bring to mind those first generations where you might lose eight out of 10 friends."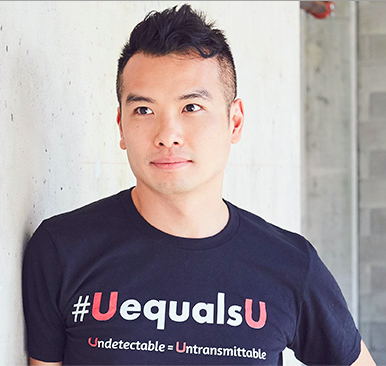 For Christian Hui, 42, the anniversary means a lot. They were diagnosed HIV positive in 2003 at 25.
Hui's diagnosis came several years after highly active antiretroviral therapy (HAART) became the leading treatment for HIV, making them a post-HAART long-term survivor.
"I missed a part of the height of the crisis when so many people were dying and there was a lack of government response," says Hui. "People living with HIV really needed to fight for the right to demand treatment, for research, for policy change."
Hui says the anniversary happening during COVID-19 has made them think a lot about how both are classified. The terminology guide from the International AIDS Society says that HIV "is increasingly described as pandemic," but it hasn't received the same broad response.
Hui, Morley and Salam emphasize how HIV and COVID-19 highlight existing inequalities in the health system.
"When we're speaking about homelessness in Ottawa, or when we're speaking about rising food bank use, when we're speaking about long waiting lists for mental health treatments or addiction support, we are talking about people living with HIV," says Morley. "I think COVID-19 has highlighted the commonality among all the vulnerable sectors in the city, it's the same issues that keep surfacing."
The reason for that, says Salam, is that HIV/AIDS stigma is on the surface.
"The root causes of HIV/AIDS stigma still haven't been fully addressed, and those root causes are things like racism and homophobia, drug phobia, and Gender Based Violence towards women, to name a few," says Salam.
Four decades on "the most pressing concern is the stigma and discrimination that still surrounds HIV/AIDS, even in 2021," he says.
Some things have changed for the better according to Vicki MacKinnon Gagnon, 55, who lost her older brother Scott MacKinnon to AIDS in 1993, six years after he tested HIV positive.
Her brother often had to conceal his identity and was even asked by his parents not to be "overtly gay" outside their house in 1980s Michigan, where the siblings grew up.
Their religious parents initally took him to a therapist, one of the several psychiatrists who believed that homosexuality could be cured, recalls Gagnon, adding they later accepted him for who he was.
In contrast to her brother's life, Gagnon's daughter Joy, who "has come out as either bisexual or pansexual," has support from her family, friends and society at large, says Gagnon, who now lives in Toronto.
Yet, Gagnon feels the absence of her brother in her children's life.
"My daughter has mentioned several times how she really wishes that he was around because he sounded like a whole lot more fun than I am," says Gagnon.
Murrant's brother passed away in 1994, after almost a decade of living with AIDS, buts months shy of when HAART was first approved in Canada.
For her, the 40th anniversary has been a reminder of what she loves and misses most about Jimmy. His sense of humour, his ability to get along with anyone, and his investment in the community.
He was a board member for the Toronto People with AIDS Foundation. Murrant remembers him sitting in bed, making plans for a community award.
"He really wanted to thank the people," says Murrant. "I'm going to be honest, I thought 'That's just a pipe dream. That's just Jimmy.' He's in bed. He's dying, just thinking about this big thing."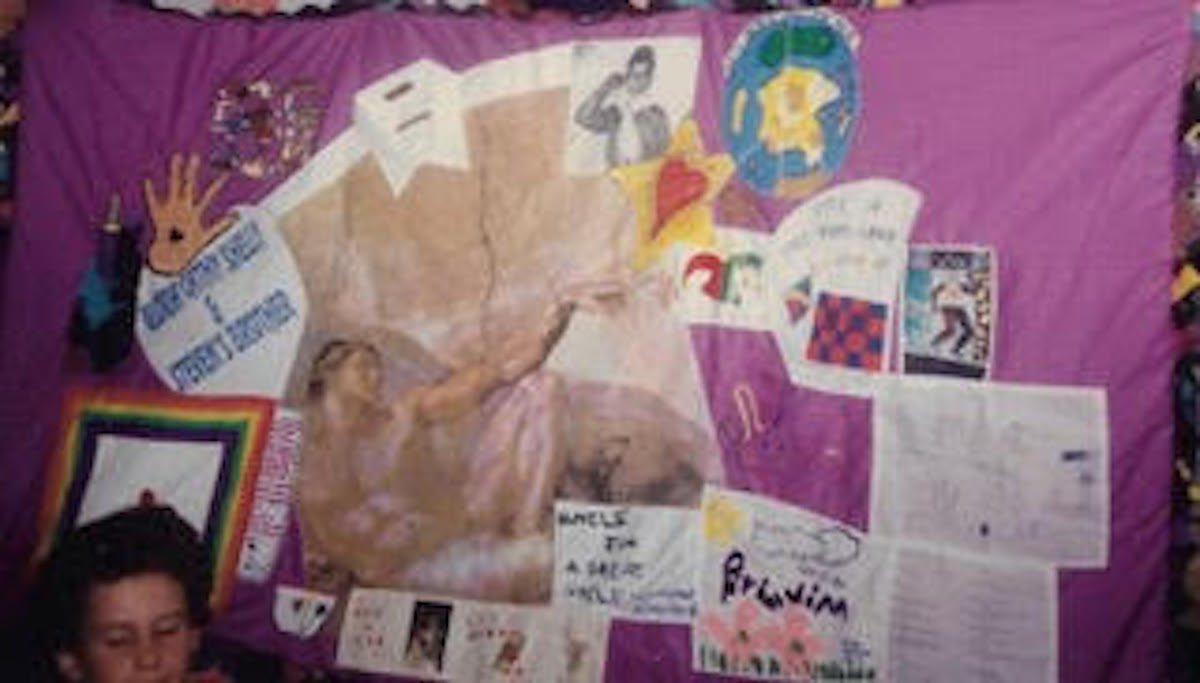 When the foundation contacted her two years later to ask that she present the first OVATION! Award in his name, she was shocked.
"That's his legacy," she says. "I presented the first Jim Murrant Humanitarian Award."
Today, the best way to support the community is through education.
"Just please educate yourself. There's so much ignorance, there's so much stigma, not only from the community in general but even sometimes from service providers," says Morley.
Salam says community members interested in learning more can reach out to the AIDS Committee of Ottawa for resources. The organization provides workshops and info sessions, and is always looking for donations or volunteers.
He is particularly proud of the organization's campaigns in Ottawa for "U=U," undetectable means untransmittable. People receiving treatment for HIV who have an undetectable viral load are unable to sexually transmit the disease.
Hui believes solving the HIV pandemic will require collective action and that means making it a central issue in the lives of all Canadians, not just those who are living with HIV.
"From my perspective, or from the perspective of the HIV/AIDS communities, how can we keep the conversation going so that it doesn't just happen twice a year?" says Hui.
Updated sexual health education is integral, they say. While most in the HIV community are aware of "U=U," many in the broader community are not. That increases stigma and influences people's willingness to get tested and be aware of their status or seek treatment.
Hui disclosed their status publicly through a blog article at an online magazine they worked at.
"I decided to come out with my status, and it has been a good thing for me, even though I was so afraid about whether I should go public about it," says Hui.
The response has continued to inspire Hui to speak about HIV and the stigma associated with it. They have received messages from people unable to disclose their own status– others in the BIPOC community, fellow settlers and immigrants– who say they see themselves in Hui.
"These stories," they say. "They actually have the potential to touch others."
---
More Stories