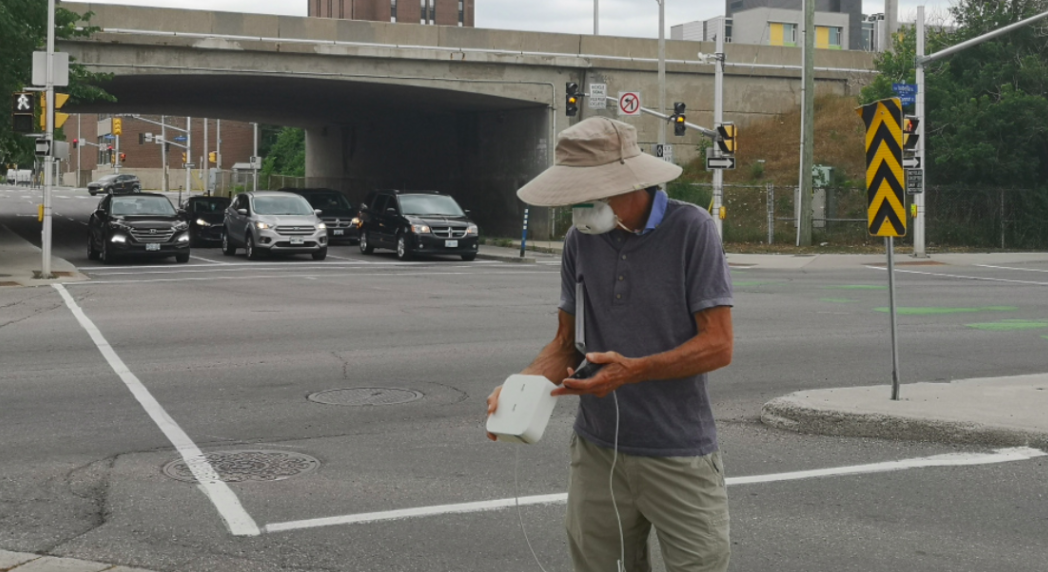 Ottawa, you can breathe easy. But not too easy.
Volunteers who spent the summer measuring air quality around the city found no "high risk" hot spots. But that doesn't mean Ottawa should relax, they say.
The Breathe Easy campaign, run by Ecology Ottawa with the Ottawa chapter of Sierra Club Canada, provided monitors to more than 130 volunteers to test and track air quality and measure levels of pollutants.
The volunteers monitored 40 sites. Each was sampled four times to ensure standardization of the readings and account for any natural variations.
The data collected was then uploaded to an online map based on each monitor's GPS co-ordinates so the public can identify air pollution hot spots in the city. This map is now available.
It indicates that all 40 sites are, on average, low risk. Two sites have been identified as moderate risk: Fisher Avenue and Normandy Crescent during the weekday, and Valley Drive and Goren Avenue during the afternoon.
The good news: No high risk or very high risk hot spots have been found so far.
"The air quality seems to be better than what we thought," said Emilie Grenier, Climate Change Campaign Organizer for Ecology Ottawa and the Campaign Organizer for the Breathe Easy Campaign. "Though, what is considered low risk still has some risk."
"Ottawa is a reasonably good city in terms of air quality," said Jake Cole, a volunteer with the Sierra Club. "We're not that bad, but being not that bad, is not that good either."
Air pollution
The federal government estimates that 14,600 premature deaths per year in Canada can be linked to air pollution from fine particulate matter, notably nitrogen dioxide and ozone.
Nitrogen dioxide (NO2) is a gas produced by vehicular traffic and fossil fuel combustion. Once in the atmosphere, it aids in the formation of ozone (O3) and particulate matter (PM).
In Ottawa, 500 people die prematurely every year because of air pollution, says Cole. "And it just goes unnoticed, no one is reacting to it."
Health Canada has linked air pollution with lung conditions, asthma and even dementia.
The staff at Ecology Ottawa has not yet fully analyzed all of the data collected. The team is planning to complete their analysis and have it available soon.
The group plans to offer its analysis to the city in hopes of enacting new efforts and programs to keep the air clean.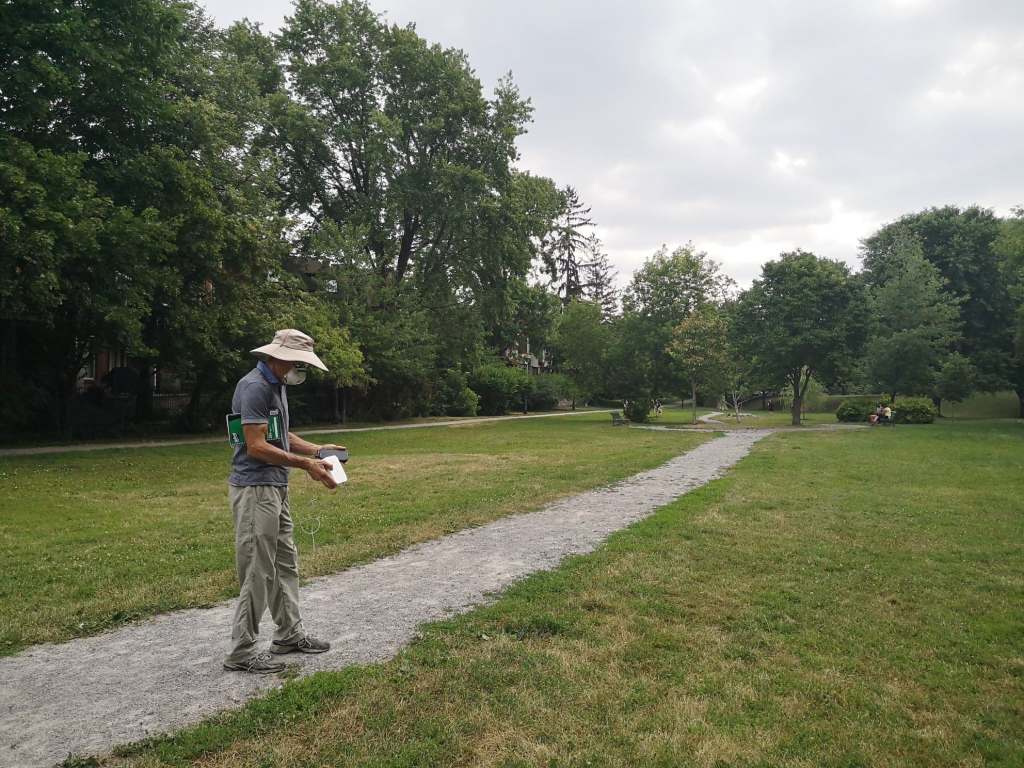 "We don't want to be asking the moon," said Grenier. "Actions such as planting more trees in certain areas are really low-hanging fruit for the municipal government."
As part of the National Air Pollution Surveillance Program, Ottawa has one government-led air-monitoring station located off Rideau Street. This station often measures the air quality nearby as "low risk" and occasionally as "moderate risk."
"Ideally, our little project spurs people who are in authority to recognize the fact that we can do something about this issue, we don't have to just sit back and accept it, we can fight it," said Cole.
Ecology Ottawa has also been working with Ottawa Public Health throughout the campaign.
"Outdoor air quality varies greatly across the city depending on the time of day, the proximity to pollution sources, transboundary air pollution and local weather conditions," said Martha Robinson, Program Development Officer at Ottawa Public Health.
"It is important to know that these factors impact the air we breathe so we can make choices to not contribute to air pollution and to avoid being exposed to air pollution levels that are unhealthy," she said.
The Ottawa chapter of Sierra Club Canada is still monitoring the air quality at different sites to collect more data. The group will likely have its first round of measurements completed this month.
"I think air quality and air pollution is insidious, invisible, and some would say invincible, but I'd like to think it isn't invincible," said Cole. "I think we can do something about that third part."
---
More Stories