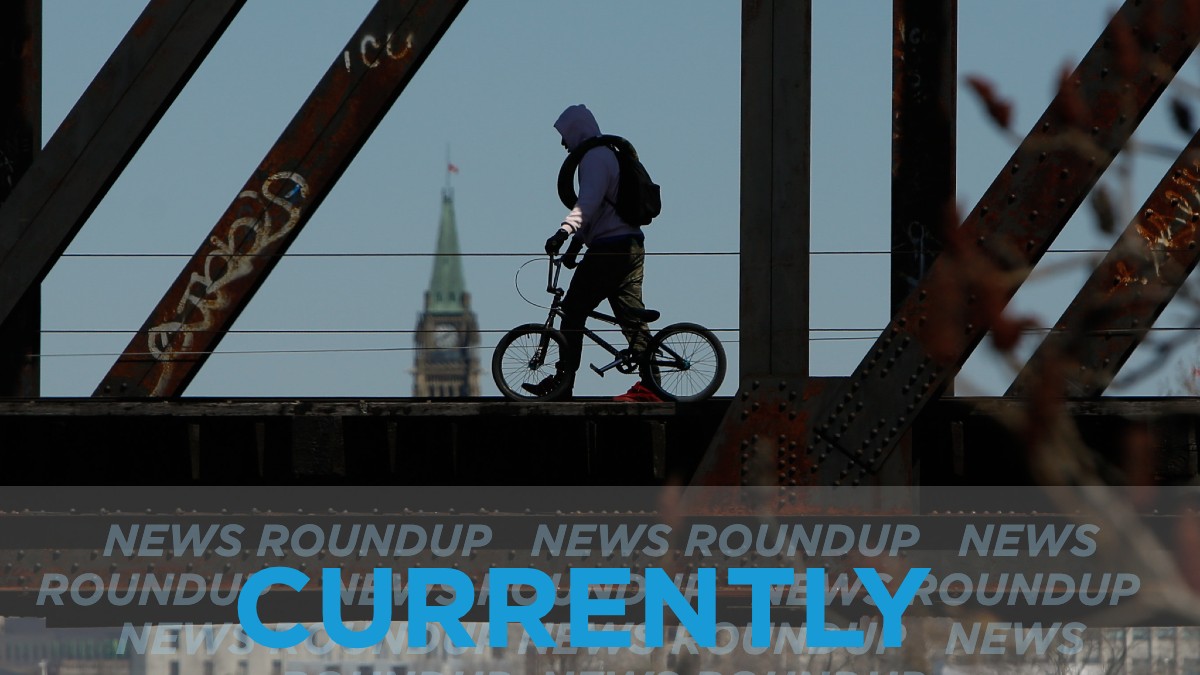 Showers are in the forecast this morning as Canadians mark Remembrance Day. Even so, Environment Canada is calling for a high of 23°C. The rain should clear up later in the day with temperatures tumbling to -1°C.
Premier Doug Ford isn't ruling out a new lockdown as Ontario saw its highest daily increase of COVID-19 cases since the start of the pandemic, the Ottawa Citizen reports.
As flu season begins in earnest, the CBC reports that Ottawa Public Health has depleted its stocks of high-dose flu shots, which are typically recommended for seniors. The province ordered enough for less than half of Ontario's seniors. While the regular dose is still effective, that too may be in short supply.
The province has exceeded a 10 per cent positivity rate over the last five days, and its per capita case load is the highest of any province. Gyms, restaurants, sports facilities, libraries, casinos, museums and movie theatres will close for at least four weeks, or two incubation periods, the National Post reports.
The Royal Canadian Legion is set to get an influx of support months after its branches first put out the call for a financial lifeline. Veterans Affairs Minister Lawrence MacAulay announced in Ottawa Tuesday the creation of a $20-million Veterans' Organizations Emergency Support Fund. The temporary fund will provide immediate financial support to veterans organizations who have been struggling with the effects of COVID-19, CTV reports.
As Remembrance Day ceremonies are held virtually this year, the CBC reports what is open and closed throughout the city. The CBC will host digital, mobile, radio, and TV specials to mark the day.