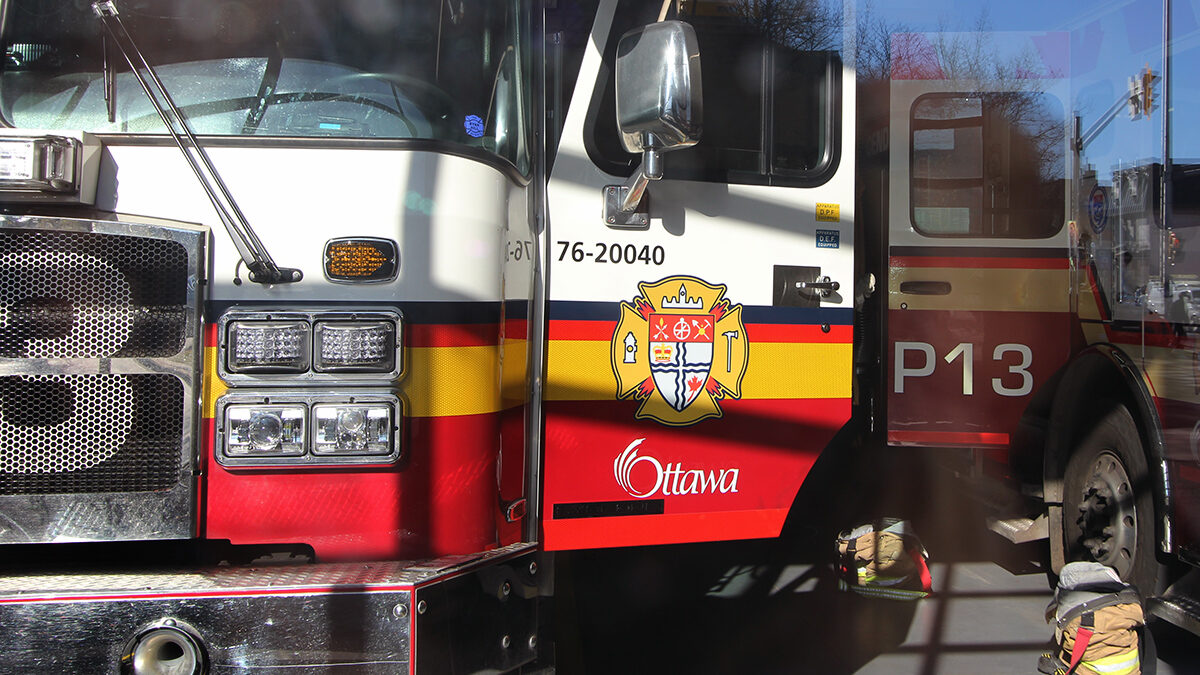 Two Ottawa firefighters have been charged for their involvement in an alleged hate-motivated workplace assault on a rookie colleague — an attack motivated by the victim's identification as non-binary, the CBC has reported.
On Monday the Ottawa Police Service issued a statement saying "the incident happened while the victim and two accused were on duty as members of Ottawa Fire Services."
The incident, reported by the victim on Sept. 20 and probed by the OPS Hate and Bias Crime Unit and West District Investigations Unit, has resulted in charges of "hate-motivated assault/choking, aggravated assault, forcible confinement, harassment by threatening conduct" against one firefighter. The second firefighter faces one count of criminal negligence.
According to the CBC, the victim told police that "a series of gender-based slurs were hurled at them during the altercation," and that the slurs "questioned the validity of their gender identity."
LGBTQ+ glossary
(Key Source: Media Guide of the U.S.-based Gay Lesbian Alliance Against Defamation (GLAAD)
LGBTQ: The acronym for lesbian, gay, bisexual, transgender and queer identities. It is often expanded or listed as LGBTQ+ to include a full spectrum of non-straight, non-cisgender identities.
Lesbian: a woman who is physically, romantically and/or emotionally attracted to other women.
Gay: a term used to describe a person who is attracted physically, sexually, or emotionally to the same sex.
Bisexual: a person who has the potential to be physically, romantically, or emotionally attracted to people of more than one gender, but not necessarily at the same time, in the same way or to the same degree.
Transgender: people whose gender identity differs from the sex they were assigned at birth.
Queer: term used by some people, particularly younger people, whose sexual orientation is not exclusively heterosexual. Typically, those identifying as queer feel terms like lesbian, gay or bisexual are too limiting.
Non-binary: people who experience their gender identity or gender expression outside of the traditional binary genders of men and women. Many non-binary people also call themselves transgender while others do not. Non-binary is an umbrella term that encompasses many ways to understand one's gender.
Binary gender: The model of gender that classifies people as male and female.
Two-Spirit: a contemporary, pan-Indigenous term specific to the Indigenous LGBT2S+ community. Two Spirit is a self-identified term with no universal definition. Not all Indigenous people who are a part of the LGBT2S+ community are Two Spirit, and Two Spirit people hold multiple identities.
Gender Identity: a person's internal and deep knowledge of their own gender. For some, their gender identity aligns with their assigned sex at birth, and for others it differs.
Gender expression: external manifestations of gender, including a name, appearance, personality, behaviour etc.
Cisgender: People who are not transgender, and whose gender identity is aligned with their assigned sex at birth.
Sex at birth: the sex infants are assigned at birth based on the appearance of external anatomy.
Gender nonconforming: those whose gender expression is different from the traditional ideas and norms of masculinity and femininity. Gender conformity is different from being transgender; being gender nonconforming is different from being transgender.
Out: A person who self-identifies as gay, bisexual, lesbian, transgender, etc. openly in their public, professional and private lives.
The complainant also said their attacker "grabbed their throat from behind and lifted them off the ground, according to sources," the CBC reported.
Non-binary people experience their gender identity or gender expression outside of the traditional binary genders of men and women, according to GLAAD, the U.S.-based Gay Lesbian Alliance Against Defamation. Many non-binary people also call themselves transgender while others do not. Non-binary is a term that encompasses many ways to understand one's gender.
Doug McLennan, president of the Ottawa Professional Firefighters Association, said an internal investigation began immediately after Ottawa Fire Services was alerted to the alleged incident in September. He added that after about month of internal investigation, the OFS probe was put on hold because of the impending criminal charges.
The accused are to appear in court on Dec. 16.
"Right now I can only speak to the fact that it's allegations and they have to be proven in court," McLennan told Capital Current. "Aside from that, this is an isolated incident. We don't typically have things like this that happen in the fire services from the last 20 years that I've been here."
He added: "We have many policies and procedures that are put in place that we all train on and follow. Like I said, this is an isolated incident and it has to be played out in courts."
McLennan said that there are equity, diversity and inclusion resources available to all OPFA members. These include a human rights committee, which oversees accommodations and seeks to improve the education of members, and Camp FFIT, a program for young women considering a career in firefighting.
"Our FFIT camp is open to young women, non-binary and trans youth 15 to 19 years old who are interested in learning more about a future career in the fire service," said a Fire Service Women Ontario promotional notice about a five-day Camp FFIT skills-development program offered in Kitchener, Ont. in June.
The nature of the alleged attack on the non-binary Ottawa firefighter is generating an intense reaction.
"It made me nauseous," said Abigail Curlew, a trans-feminist and doctoral researcher at Carleton University's Department of Sociology and Anthropology. "It's incredibly unacceptable."
The hate charges against the firefighters have come as LGBTQ+ issues — especially those involving trans rights and recognition — have been under an intense spotlight across North America. In the deeply polarized "culture wars" raging across the continent, certain political leaders and movements from small town Ontario to American metropolises have been accused of spreading anti-LGBTQ+ animosity.
Curlew said the police charges reinforce that transgender and non-binary people are not safe.
"When there's the duress of having to face hate-motivated violence, a lot of fear and anxiety come from it."
The recent school board elections across Ontario featured numerous contenders labelled "anti-LGBTQ+" or "transphobic" by critics.
Horizon Ottawa-led coalition of community groups, including the Canadian Centre for Gender and Sexual Diversity and the Ottawa Coalition to End Violence Against Women, issued a statement condemning what the groups called "transphobic rhetoric" used by several Ottawa-area trustee candidates.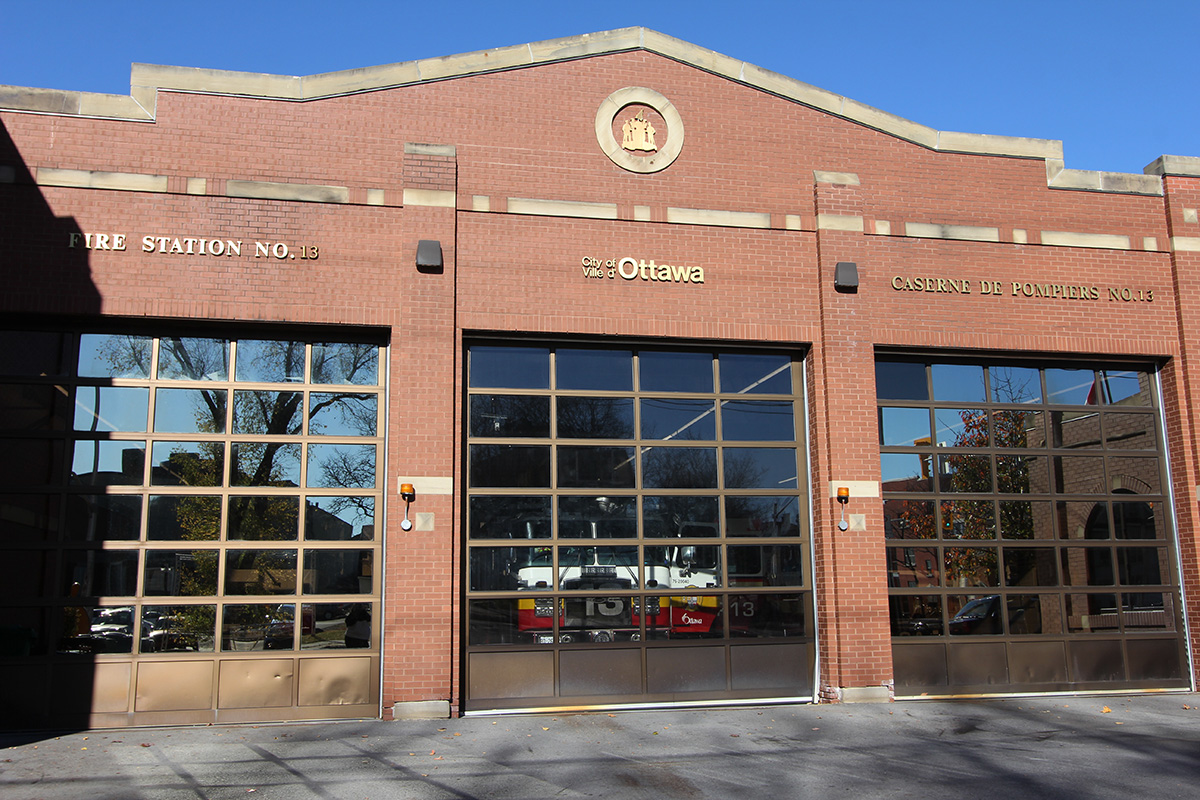 In the trustee contest in Zone 6 of the Ottawa-Carleton District School Board, incumbent Lyra Evans — Canada's first openly trans trustee — was re-elected easily over five opponents. One challenger, Shannon Boschy, was called anti-trans by the Horizon Ottawa-led coalition. Boschy's campaign slogan was "Education Not Indoctrination."
Evans said she was disappointed, but not surprised, by the the charges against the two Ottawa firefighters for allegedly assaulting their non-binary co-worker.
"There are still spaces that operate much like a boys' club or an old boys' club," Evans said, "where promotion of equity, where recognition that people might be coming to it from a different place, still struggle to get a foothold."
"There are still spaces that operate much like a boys' club or an old boys' club, where promotion of equity, where recognition that people might be coming to it from a different place, still struggle to get a foothold."

— Lyra Evans, Canada's first openly trans school board trustee, Ottawa
Bigoted views about gender identity still abound in Canada.
Sam Hersh of Horizon Ottawa says the fire station incident speaks to a growing pattern of hate towards trans and non-binary people. It's a pattern that was on display in the recent mayoral race, which began with Catherine McKenney — the city's first trans non-binary municipal councillor — as the frontrunner.
FSWO encourages inclusive fire service
With the lowest female representation in any first responder profession, women firefighters make up only five per cent of the working demographic. Fire Service Women Ontario has made it its mission to "encourage, educate and empower women in the fire service in Ontario." The organization's inclusivity mission encompasses trans, non-binary and gender nonconforming firefighters and trainees.
FSWO president Pike Krpan found themselves becoming a firefighter because it fit their career ambitions on several fronts.
"It met all of my needs for a job that involves helping others and serving my community," they said.
Krpan had always noticed that women gravitate toward very rewarding jobs such as teaching or nursing, which are typically female-dominated and aren't particularly high paying. Firefighting, as a male-dominant field, offered a better income, Krpan found.
The profession "was valued and well paid in the community. So I became passionate about supporting other women to succeed in this job."
FSWO hosts a yearly training and education symposium, each in a different city and hosted by a range of different female firefighters dedicated to the cause. At these events, there are seminars and workshops on survival, forcible entry, proper ventilation and other subjects — all run by female fire service leaders — to help women develop their firefighting skills like.
The organization also offers classroom sessions on topics such as health and safety, leadership, and how to be effective in a space where "a lot of people seem to doubt you."
"We really valued that opportunity to come together and network and just kind of talk about the things that we face. This is how we can work together to make change."
The organization itself identifies as gender inclusive and is welcoming to anyone, whether they identify within or outside the gender binary. A number of people FWSO's executive board are part of the LGBTQ2S+ community — including Krpan, who identifies as non-binary. They said the organization tries to be a "welcoming umbrella for firefighters of all stripes."
Alexa Decooman, 17, has been a participant in FSWO's Camp FFIT. She attended a five-day camp that ran from 7 a.m. to 5 p.m. every day and experienced some of what firefighters do to see if it's a career she's interested in.
"My experience was honestly probably the best experience of my entire life," she said. "I got to play with fire, I got to be put on fire. I got to rappel off of a building, climb the ladder. I also was put into basically dog cages and had to find my way out in the dark" wearing full equipment.
Decooman recently graduated from high school and is now working on getting all her certifications so she can begin to work as a volunteer firefighter while she applies for full- and part-time positions. Many of the other attendees in her session of the camp have the same plans or already work or volunteer.
"It was really all (about) empowering females," said Decooman. "Whether it was just like the students or the full-time or the volunteers, we all were like cheering each other on. And it was just super comfortable."
According to Ontario Fire Academy's "firefighter readiness quiz," the key things needed to start firefighter training are an enjoyment of hands-on work, collaboration skills, ability to stay calm in emergencies and general physical fitness. Everything else can be taught.
Ken Walton, program coordinator and professor for the Algonquin College Pre-Service Firefighter Education and Training program in Ottawa, explained how they prepare students to get their firefighting certification.
While each fire service requires slightly different credentials, all of the certifications they may require are achievable through Algonquin's one-year program.
Each platoon stays together for the year-long course, and they take all their classes together. "They get used to working with that group at all times, as well," he said.
"Catherine McKenney was running for mayor and the hate they got compared to the comments that Mark Sutcliffe received was very different," Hersh says.
While he said he's glad to see the alleged firefighter assault was investigated by police and resulted in criminal charges, Hersh says there should be greater efforts made to combat systemic issues within the largely male Ottawa Fire Services. "It speaks to the toxicity of the environment in a heavily male-dominated field," he said.
The pattern of hate was also put on full display by the so-called Freedom Convoy in its occupation of downtown Ottawa last winter, Hersh says. "The Ottawa occupation last year brought a lot of hateful vitriol that hasn't left," he said.
At an Ottawa hearing last week of the Public Order Emergency Commission — which is probing the federal government's invoking of the Emergencies Act during last winter's so-called "Freedom Convoy" occupation of downtown Ottawa and blockading of various Canadian border crossings — convoy co-organizer James Bauder testified that as an "alpha male, trucker, oil patch, farm boy kind of guy," he likes making fun of Prime Minister Justin Trudeau with fellow convoy supporters by calling him "Justine".
Paul Champ, a lawyer representing Ottawa residents and businesses affected by the occupation, questioned Bauder about his "hateful and bigoted comments" towards the 2SLGBTQ+, Islamic and BIPOC communities.
He asked Bauder if he felt the use of "Justine" was "trying to suggest something because you think it's somehow negative to be transgender?"
Bauder replied: "Seeing, you know, little Miss Trudeau there in his boxing shorts with his juice box, water bottle sort of things. Yeah, we call him Justine."
Curlew said she lived in the Byward Market during the convoy occupation and was afraid to leave her place.
"I couldn't go outside. I was terrified," said Curlew. "I am in a wheelchair. I am trans, I'm visibly trans. People can recognize that I'm trans from my voice. I was afraid of getting assaulted because I heard a lot of people from minority groups were being assaulted."
Gabbie Cruz, program co-ordinator for Carleton University's Gender and Sexuality Resource Centre, is non-binary and an advocate for the 2SLGBTQ+ community. She said giving someone like Bauder a public spotlight for his transparently bigoted views is a serious problem.
"I don't like the idea that people who are hurting people are given platforms," said Cruz. "To put it briefly, I don't think transphobes should be given platforms to say anything . . . We don't need more hateful things in the world."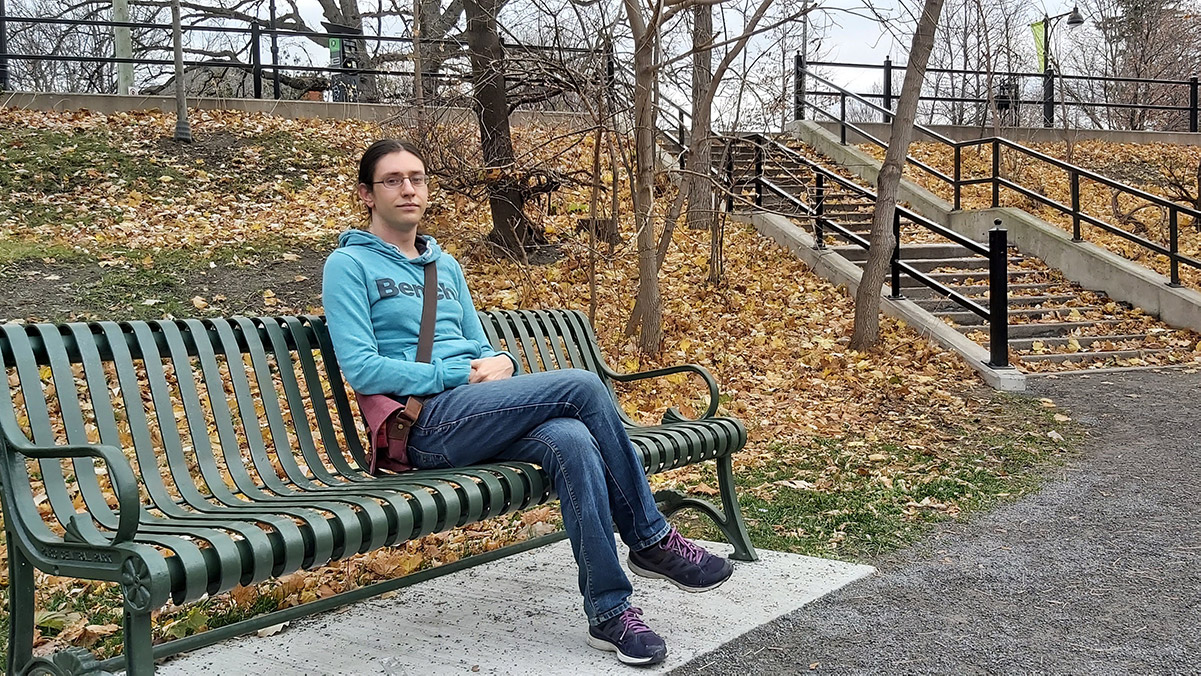 Debbie Owusu-Akyeeah, executive director of the Canadian Centre for Gender and Sexual Diversity, said she wasn't surprised by Bauder's comments. It's expected that leaders of the convoy would sympathize with misogyny, homophobia and transphobia, she said.
Bauder's language represents "everything that we are hoping to move away from as a society, especially as progressive people," said Owusu-Akyeeah, who reacted to the alleged assault of the non-binary firefighter by calling on Ottawa Fire Services to do more to diversify its workforce and ensure the safety of all firefighters.
In July, the Ottawa Police Service Hate and Bias Crime Unit released a semi-annual report that said 129 hate crimes had been investigated in the first six months of 2020 — an increase of six per cent over the same period in 2021. The LGBTQ+ community was the third most targeted group behind the Jewish and Black communities, and ahead of the Arab & West Asian and East & South Asian communities.
In the first half of 2022, 21 individuals in Ottawa were charged with 74 counts of various hate-motivated criminal offences.
The Ottawa Police Service defines a hate crime as a "criminal offence committed against a person or property which is motivated by hate/bias or prejudice based on race, national or ethnic origin, disability, sexual orientation, or other similar factor."
Meanwhile, anti-trans rhetoric and proposed anti-LGBTQ+ legislation by Republican lawmakers in many U.S. states have been flashpoints in the run-up to the Nov. 8 mid-term congressional elections. In the first six months of 2022 alone, state lawmakers in the U.S. introduced a record-breaking 162 anti-LGBTQ+ bills, according to a study by the American Civil Liberties Union reported by CNN.
Earlier this year, however, the Victory Fund — and LGBTQ+ political advocacy organization in the U.S. — reported the most trans and non-binary candidates were seeking seats in the U.S. Congress this year. The organization said 55 trans candidates were running for office in this week's mid-term elections, alongside 20 gender nonconforming candidates, 18 non-binary candidates and four Two-Spirit candidates, according to the Washington Post.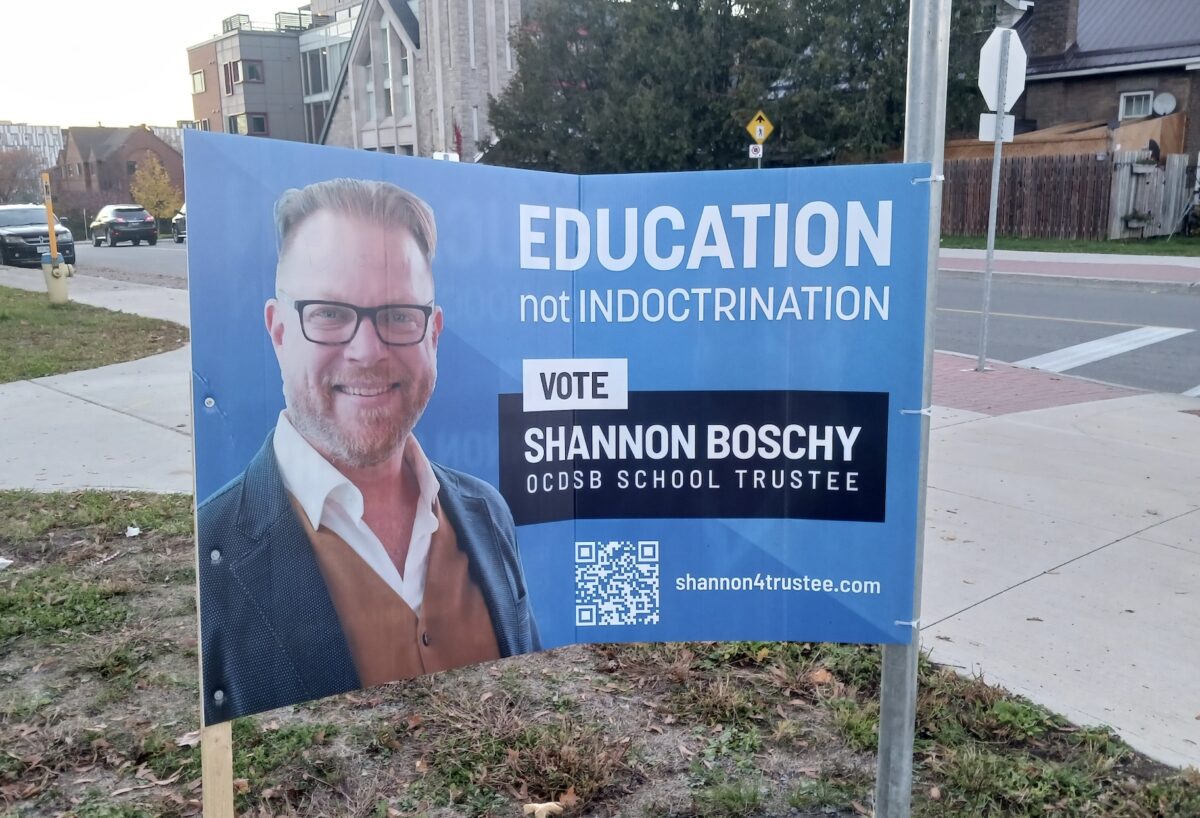 "This wave of candidates comes at a precarious time for LGBTQ rights in the United States," the Post reported in July. "Across the country's statehouses, an unprecedented number of anti-LGBTQ measures have been introduced, with most bills aimed at curbing the rights of trans children and their families."
At the same time, nearly one in five of any type of hate crime happening in the U.S. is motivated by anti-LGBTQ+ bias, according to data from the Centre for Countering Digital Hate. The centre also reported that the past two years have been the deadliest for transgender people, since the tracking of fatal violence against this community began.
But the alleged firefighter assault in Ottawa has also occurred in an era when Ottawa Fire Services and provincial organizations such as Fire Service Women Ontario have been taking steps to encourage greater gender equity — including the hiring of more women and non-binary firefighters.
A recent OFS invitation to job applicants stipulated that the City of Ottawa — which oversees the Ottawa Fire Service — encourages applications "from women, Aboriginal peoples and persons of all races, ethnic origins, religions, abilities, sexual orientations, and gender identities and expressions."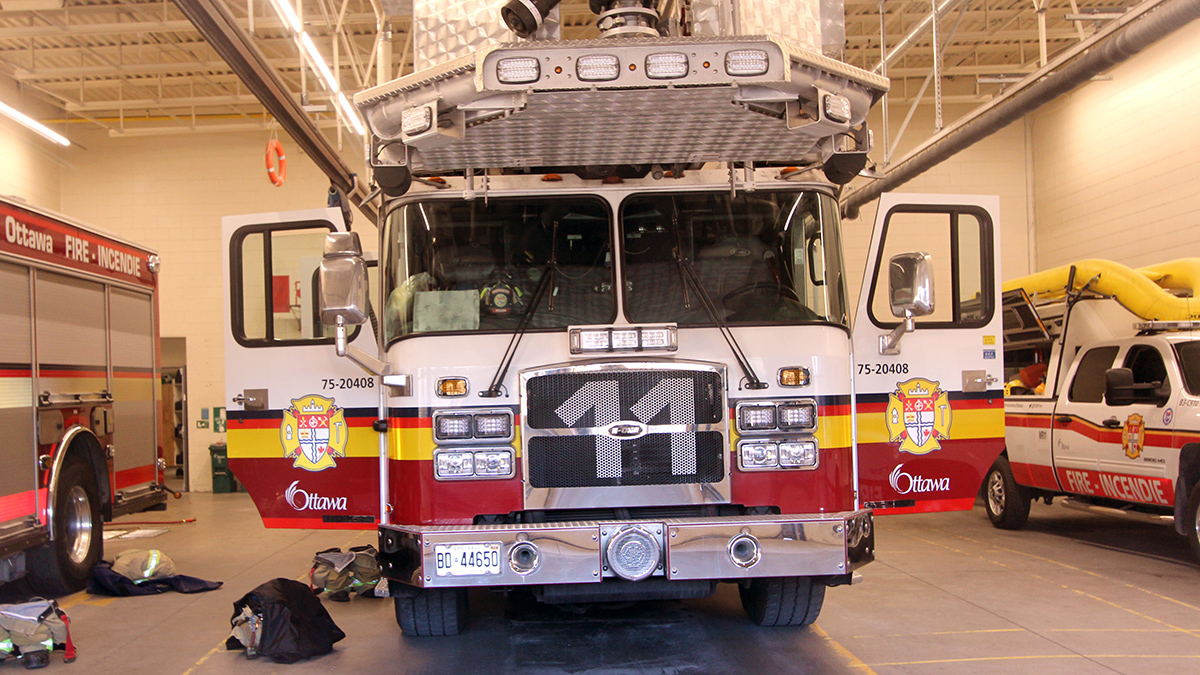 In 2020, Ottawa Fire Services pledged a revamp of the workforce. Deputy Chief Dave Matsche explained in a CBC interview that the organization's aim is "attracting candidates among women, various nationalities and races and members of LGBTQ communities."
Fire services in many cities across the U.S. and Canada have started annual workshops for women, non-binary and gender non-conforming individuals to make firefighting more inclusive.
"I couldn't go outside. I was terrified. I am in a wheelchair. I am trans, I'm visibly trans. People can recognize that I'm trans from my voice. I was afraid of getting assaulted because I heard a lot of people from minority groups were being assaulted."

— Abigail Curlew, trans-feminist and doctoral researcher, Carleton University, on the convoy occupation
Edmonton Fire Rescue Services offers an annual program called Camp Inspire, which exclusively targets "women and gender-diverse individuals" for potential firefighting careers. Similar programs that specify inclusion of gender-diverse people for firefighter career development also exist in Ontario, the Northwest Territories and California.
One recent study found that fewer than five per cent of firefighters in Canada are women.
Women frequently report a lack of acceptance in male-dominated workspaces such as fire services, said Joy MacDermid, PhD, research supervisor at Western University, who studies firefighter health and safety.
"Sometimes, men might be reluctant to train them, for example, because they felt they didn't belong there," MacDermid said.
Since firefighting is team-oriented, she added, this lack of support creates a safety hazard for everyone involved.
MacDermid said change begins from the top.Appointing female fire chiefs and having organizations for women to discuss issues are a start.
MacDermid said even though considerable efforts have been made in firefighting services to improve inclusion, the assault charges in Ottawa indicate more progress is needed.
Curlew said education, exposure to people in minority groups and sensitivity training led by someone with lived experience will help make workplaces safer and more inclusive. However, those changes won't completely solve the issue.
"It's a difficult and complicated situation where you have to undo a lifetime of socialization," Curlew said. "That kind of stuff is a hard, hard turnaround."
But there are signs of progress — including a fictional trans firefighter in a hit American TV series.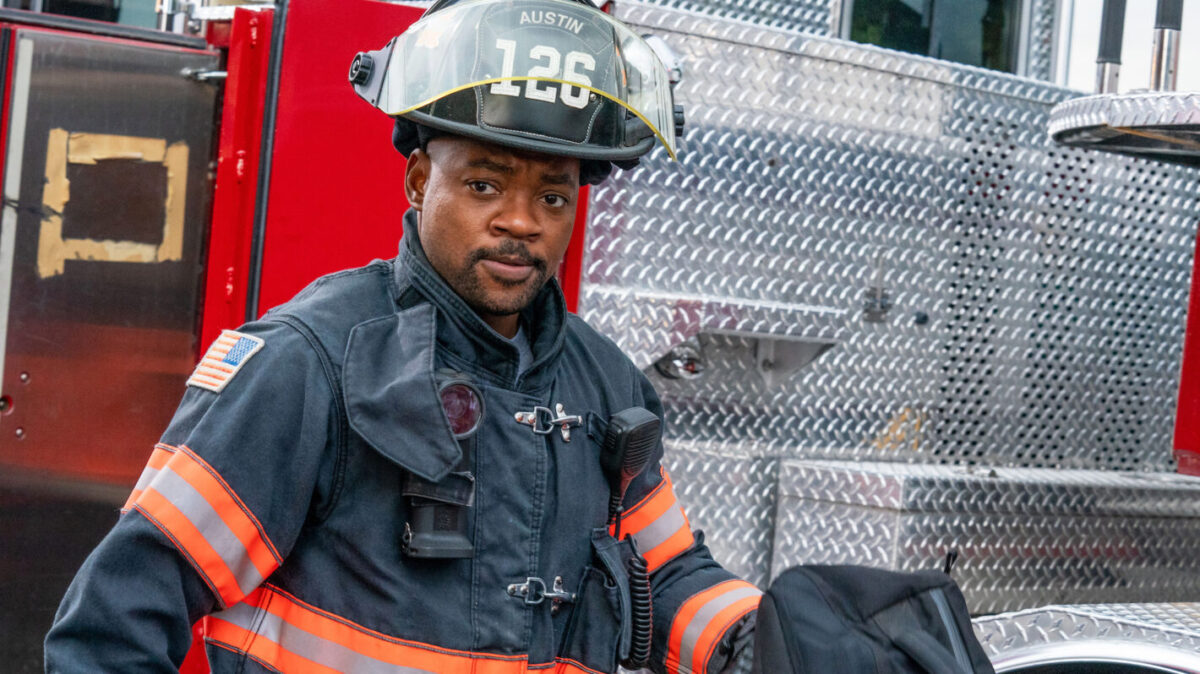 The Fox television drama 9-1-1 Lone Star, is to premiere its fourth season in January. It has been a trailblazer for trans representation.
The character Paul Strickland is a trans man played by trans actor Brian Michael Smith, something that is rarely seen in Hollywood. Smith is the first Black trans man in a series regular role on television.
Trans advocates have commended the TV series for showcasing Smith's character as a hero, whose gender identity is acknowledged and mentioned. It's a factor in storylines but is not the entire plot.
In a 2021 article in Advocate magazine, Smith said: "That's something I really like about Lone Star, is that they allow my character to just be who he is, while also at other times exploring his trans experience and giving room for that, as well."
With files from Pippa Norman, Isabelle Lam, Veronica Carvalho, Maryann Enns, Gail Pope, Maya Riachi, Emma O'Toole, William Eltherington, Rianna Lim, Aly McCabe, Andrea Pulgarin, Ashley Hermalin, Adam Beauchemin, Maya Blumenfeld and Emma Holloway
---
More Stories