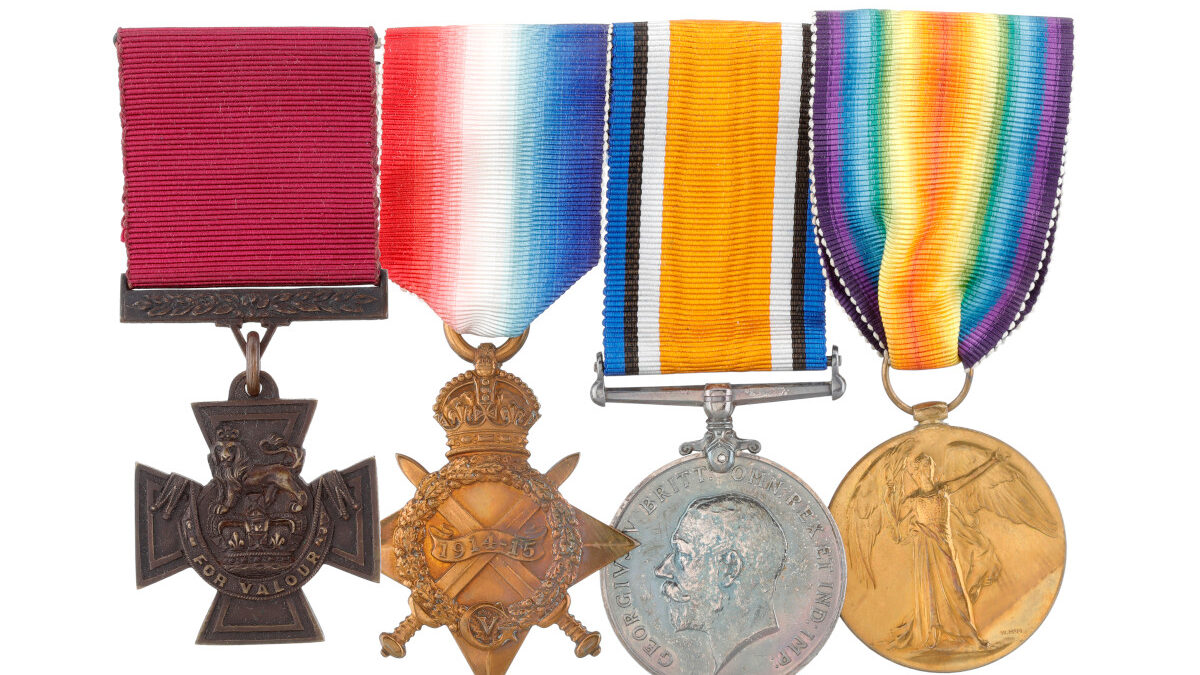 Just ahead of Remembrance Day, the Canadian War Museum has revealed the acquisition of three Victoria Crosses all earned by Canadian soldiers during historic battles in the First World War.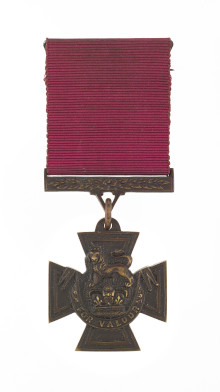 The museum now holds 36 of the 73 Victoria Crosses — the country's highest recognition for battlefield bravery — awarded to Canadians during the 1914-18 war. The museum has 42 Crosses overall.
The Victoria Cross is awarded to soldiers in the Commonwealth for exceptional bravery in the face of the enemy. Although no crosses have been awarded to Canadians since the end of the Second World War, in the wake of Canada separating its honours system from Britain's, the awards remain important historical pieces and sought-after items that can fetch hundred of thousands at auctions.
The three crosses recently acquired were awarded to Second Lieutenant Edmund De Wind of Alberta, Sergeant Thomas William Holmes from Montreal and Owen Sound, Ont., and Private James Peter Robertson of Nova Scotia. De Wind's medal was awarded posthumously for his actions in defending the Race Course Redoubt near Grugies, France for seven hours on March 21, 1918.
Holmes and Robertson received their medals for their actions on separate days during the Passchendaele assault. Holmes successfully took a machine gun nest under heavy fire on Oct. 26, 1917, while Robertson's medal was awarded posthumously for capturing a machine gun and carrying wounded allied snipers to safety under heavy fire on Nov. 6 of the same year.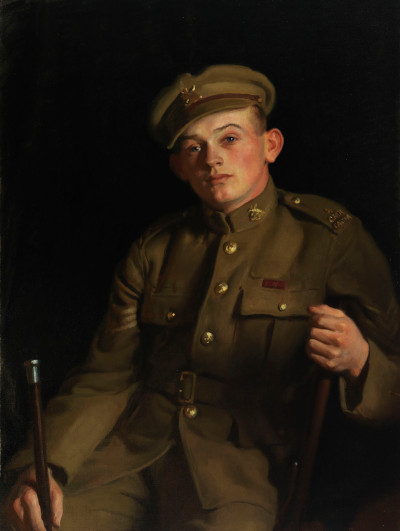 The Victoria Cross awarded to Sgt. Holmes has a particularly interesting backstory. Holmes was one of the youngest recipients of the award. He was 19 at the time of his actions in Passchendaele. In 1935, nearly 20 years after Holmes was awarded the Victoria Cross, the medal was reported stolen from his residence. The award in the museum's possession is his replacement medal.
The acquisition of the three awards was announced 10 days before the Nov. 11 Remembrance Day ceremonies that are held annually at the National War Memorial as well as the LeBreton Flats museum. The awards were purchased through a combination of financial support from individual donors and from the National Collection Fund.
"We are pleased to be able to acquire these three Victoria Crosses, the highest honour for military valour," said Dean Oliver, acting vice-president and director-general of the Canadian War Museum. "Each medal highlights a personal story of exceptional bravery under extraordinary circumstances."
The acquisition marks the completion and near completion of two collections of Victoria Crosses relevant to Canadian history. The medal awarded to Sergeant Holmes completes the museum's collection of three Crosses engraved with the date "26th Oct. 1917," while the Robertson and Holmes medals combined bring the museum's collection of Canadian medals awarded for actions at Passchendaele to eight of nine.
---
More Stories