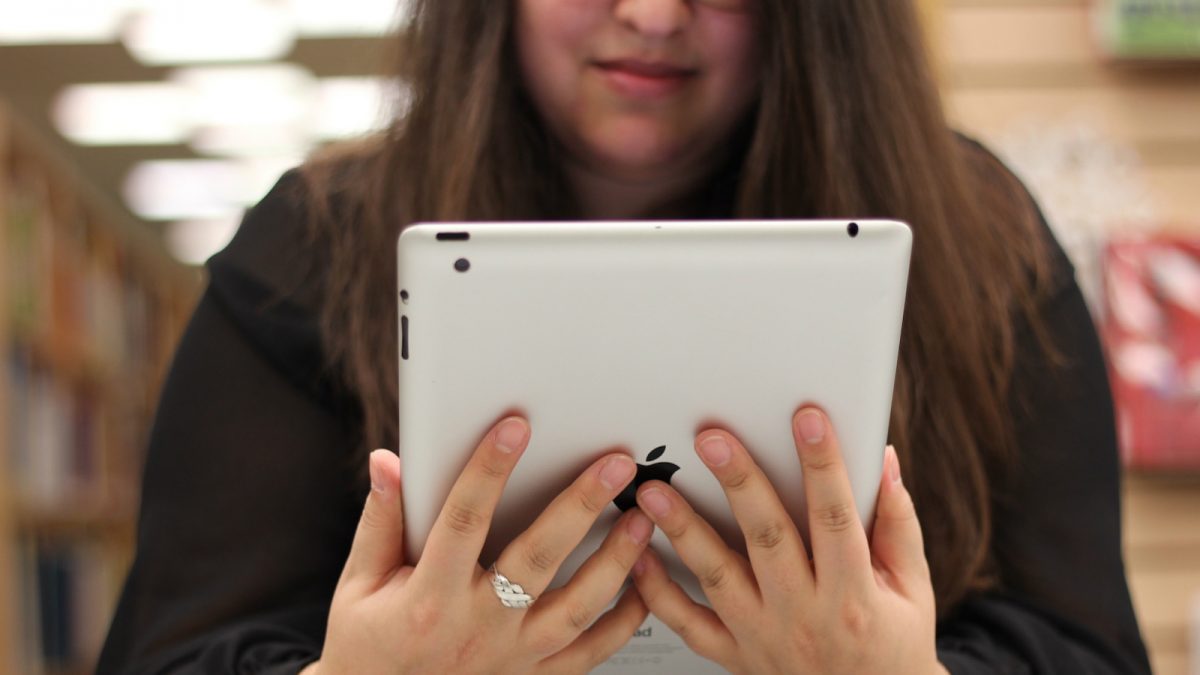 At the Ottawa Public Library, Sheila Moini can see her name drowning in a list of "easily 20-plus people" all waiting to borrow the ebook version of the popular novel The Hate U Give by Angie Thomas.
The lengthy waiting lists are a result of the high prices of ebooks and audio books set by multinational publishers for libraries, which are often at least three times the price of a physical copy.
For example, the physical copy of The Woman in the Window by A.J. Finn, published by HarperCollins, retails for $29.99, whereas the digital copy is $98.99.
"Multinational publishers are charging excessive prices and are also selling their titles with terms and conditions that are not fair in our opinion," said Monique Brûlé, the divisions manager for programs and services at the library.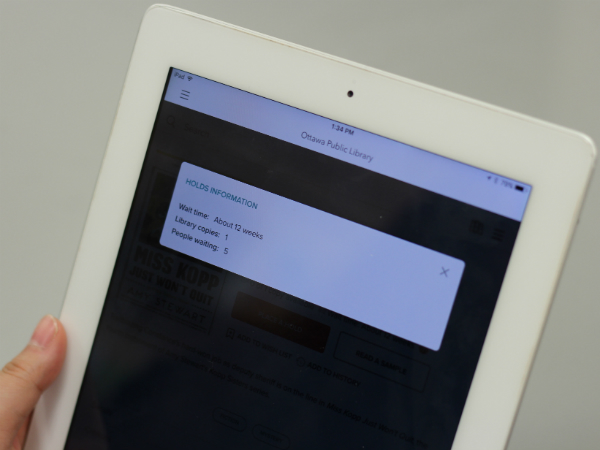 In the last three years, digital book lending has jumped 82 per cent in Canada's six largest libraries, according to the OPL. And that borrowing pressure has libraries struggling to meet the rising demand for ebooks and audio books. All of that impacts the accessibility and availability of digital content.
"The more digital content libraries are able to make available, the more people are willing to read. And reading is so important for an educated society, it is so vital," Moini said. "You don't have a healthy city without a healthy library system."
There are reasons other than price for the lack of digital content. Some publishers sign exclusive deals with audiobook producers like Audible, which prevents libraries from accessing those titles. Some publishers also argue that because digital content never wears out like a physical book there should be an incentive to pay more.
Publishers also set different access models that libraries must follow. For example, in the "one copy, one user" model, only one person can borrow the copy from the library at a time. Often a single title's license has a lifespan of two years or 52 loans, at which point the library must repurchase the license for that item.
Since the Ottawa library has designated 30 per cent, or roughly $90,000 in 2018, of its annual purchasing budget for digital content, the prices set by publishers have been straining their purchasing capacity, according to Brûlé.
In response, Ottawa's public library system has joined the Canadian Urban Libraries Council, which is pressuring multinational publishers to lower the price of digital content for libraries.
Brûlé said the way publishers view libraries as competitors within the book sale industry could be a reason behind the issue. Yet, she argues that several studies, including the Panorama Project, show that libraries have assisted in increasing publishing sales.
"Actually, what [libraries] do is [they] enhance discovery of newly released authors or new titles as well," Brûlé said, referring to patrons like Moini who test content at libraries before buying their own personal copy.
"I prefer to read something, see if I really, really like it and want to re-read it, then I'll go out and buy it," Moini said.
Moini has been visiting the public library since she was a child, a reason why she continues to borrow books on a monthly basis.
"New releases are ones that I especially like to get digitally first," she said. "There will only be one copy available, and there will already be multiple holds on this copy. Since you can check them out for 20-something days at a time it can be awhile before you get to it … so I find other ways to get the book."
This tension is often felt less between public libraries and small publishers, which usually charge libraries less for a digital book than a physical book. At ECW Press in Toronto, for instance, an ebook usually costs libraries around 70 per cent of the price of a physical book, according to co-publisher David Caron.
Caron said it's a deliberate decision on behalf of the publishers to make books accessible to libraries — or not.
"It's a choice that I think each publisher has to be aware of when they're licensing out a title," Caron said. "So if we're licensing a book to Audible we have to be aware that it's not going to be available in libraries and make a decision accordingly."
Some authors, such as Canadian Waubgeshig Rice, writer of the recently released Moon of the Crusted Snow published through ECW Press, are unaware that publishing through platforms like Audible disadvantages libraries.
As an author, he said he wants people to read his book in as many ways possible.
"There's such an array of story-telling coming to the mainstream these years," Rice said. "It's important people can get access to these stories as quickly as possible."
Longer wait times, fewer copies, and a lower number of emerging authors available to read, are all consequences of the issue, Brûlé said. Not only do limited copies affect avid readers, but also those with low income who depend on the library for all their reading material.
As part of the recently launched, nationwide campaign #eContentForLibraries, the Canadian Urban Libraries Council is asking patrons to write letters to multinational publishers to advocate for change. The five companies being addressed are Hachette Book Group, HarperCollins, Macmillan, Penguin Random House and Simon & Schuster.
"The main solution we would like is to see options. Options to lease copies and options to also purchase a copy with perpetual access," Brûlé said. "Also, we would like publishers to consider reducing the price of ebooks for public libraries."

Capital Current contacted publishers for comment but did not receive a response in time for publication.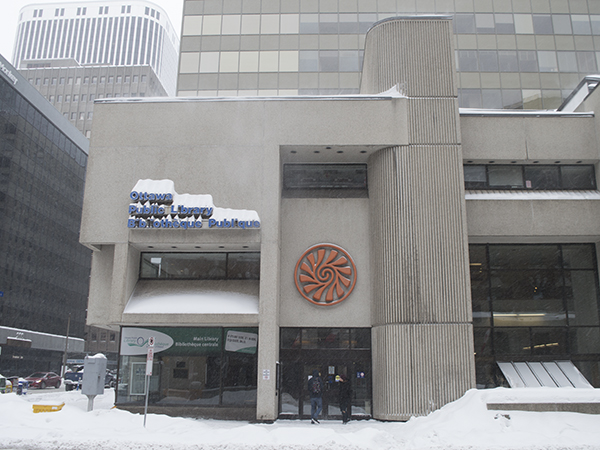 ---
More Stories