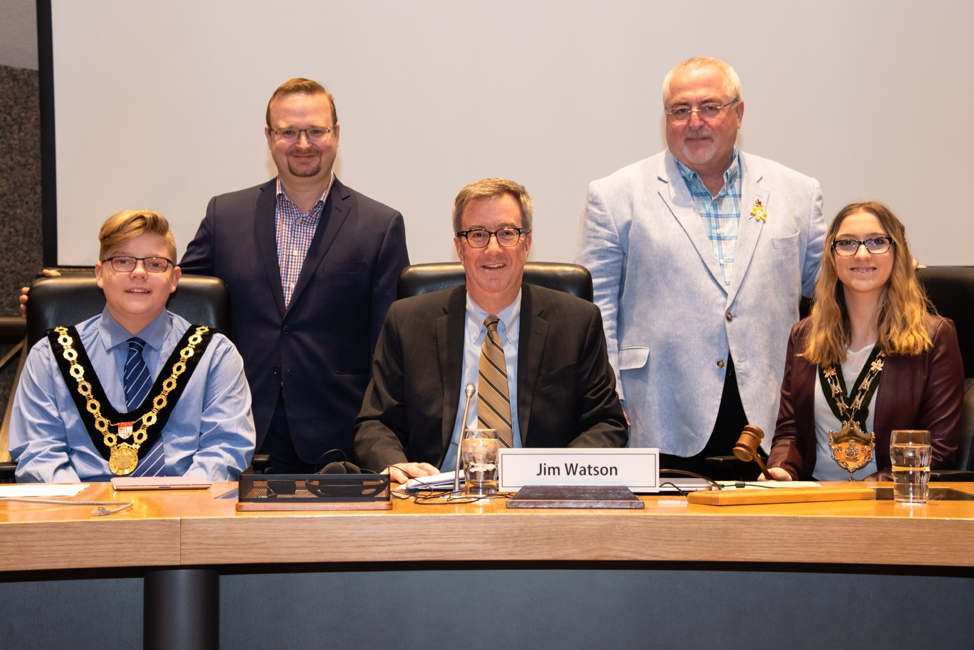 Young people in Ottawa rarely have a say in municipal politics, but this month they have a unique opportunity to get involved.
The Mayor for a Day contest was created in collaboration with the Ottawa Youth Engagement Committee (OYEC). If you are interested, the call for applicants ends Feb. 28.
The contest is in its second year and asks potential mayors to submit an essay or video explaining what they like about Ottawa and what they think could be improved. Two winners will shadow Mayor Jim Watson for a day in early April.
Last year's winners, Jackson Millenor and Madison Richmire, proposed ideas to improve transportation for students and make Ottawa more environmentally friendly.
Ali Tejpar, the founder of the project in Ottawa, says the contest also allows the city to collect suggestions on how to improve the community from young people.
"Not only is the contest a great way for youth across the city to learn and think deeply about what city council is responsible for, it's also a great way to get them involved in municipal politics," says Tejpar.
He said that because all people in Ottawa are affected by municipal politics, it is important that youth get their ideas across to their elected representatives.
"The best ideas don't always come down from the top," says Tejpar. "It often takes people with lived experiences who face everyday challenges to come up with viable solutions."
Applications for the contest are evaluated blindly, meaning the applicant's identifying information is unavailable. Members of the committee say this allows them to focus on the quality of the submissions rather than their identity.
Harriet Fisher, 16, is one of the youngest members of OYEC. She says the goal of the committee is to improve the living standards in Ottawa, especially for young people.
"We wanted a way to influence real leaders in the community to come out," she said. "We want to be giving this opportunity to kids that really want it and who really want to make a difference.
Fisher said she believes the contest provides an opportunity to young people with bright ideas who might not otherwise have their voices heard by people in power.
"As a particularly young person I know how it feels to have your ideas be suppressed," says Fisher. "So this contest is definitely a good way for kids to really feel like they are involved in their city."
Ganaaboute Gagne, 18, an Indigenous youth leader with OYEC, says he doesn't want to see Indigenous youth win simply to fill a diversity quota.
"Personally, I'm looking for admissions that go beyond just those immediately municipally viewable problems," says Gagne. "I'm looking for people to bring solutions to the table to problems that we haven't even thought of yet that concern minority individuals within our city."
Gagne goes on to say that OYEC simply represents the youth, but cannot speak for them which is why the Mayor for a Day contest is so important.
Applications can be found here.
---
More Stories