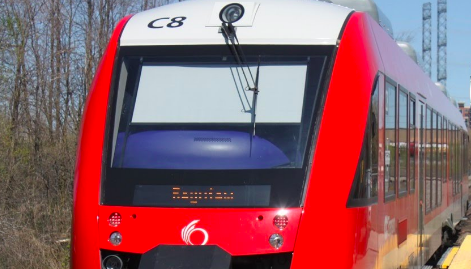 Ottawa city council held a rare sitting of the committee of the whole Wednesday afternoon to hear comments and concerns about Phase Two of light rail.
The session followed the release of an update on Phase Two last Friday which saw the price tag of the project rise to about $4.7 billion, $1.2 billion more that originally budgeted. Some councillors have expressed concern about the increased cost and the short notice upon which to make a decision. Council will vote on the contracts for Phase Two on March 6.
This adds to growing concerns that Phase One of light rail may not meet its March 31 handover deadline.
About 20 public delegations spoke to council about the project and they raised concerns about the cost and the debt the city will incur.
One resident, J.P. Unger, said he didn't want light rail like this.. He urged council to "put the brakes on this ballooning train wreck."
Some councillors, like Kanata South's Allan Hubley, who chairs the Transit Commission, expressed concern about the lack of time to properly assess the project and vote to award contracts in a week, but he said he accepted the staff advice that waiting longer might incur more costs, a point made by Mayor Jim Watson.
Watson led a city delegation to Queen's Park Tuesday where he met with Ontario Premier Doug Ford looking forward to a commitment for $1.2 billion in provincial funding for Phase Two. Watson told the CBC Tuesday afternoon that it is "absolutely asinine" to consider going slow on Phase Two. He did not comment after the meeting except to say the province remains committed to supporting Phase Two of light rail, something he reiterated more forcefully on Wednesday.
The second phase of light rail project will add 44 kilometres of rail and 24 new stations. It will see the O-Train run to Riverside South, Moodie Drive in the west and Trim Road in the east.
The update also stated that opening dates for all three lines would be delayed from 2021 to 2022 for the Trillium line to Riverside South, 2022 to 2024 for Confederation Line East and 2023 to 2025 for Confederation Line West.
The mayor has endorsed TransitNEXT — a subsidiary of Montreal-based engineering giant SNC-Lavalin to take on the north-south expansion. The embattled construction firm is part of the Rideau Transit Group that is building Phase One of the east-west Confederation Line.
Now the public and city councillors doubt whether the company will meet its handover deadline on March 31.
East West Connecters, an international consortium comprised of American construction company Kiewit and French infrastructure developer Vinci, has been recommended for the extended east-west line.
With files from Capital Current staff
---
More Stories