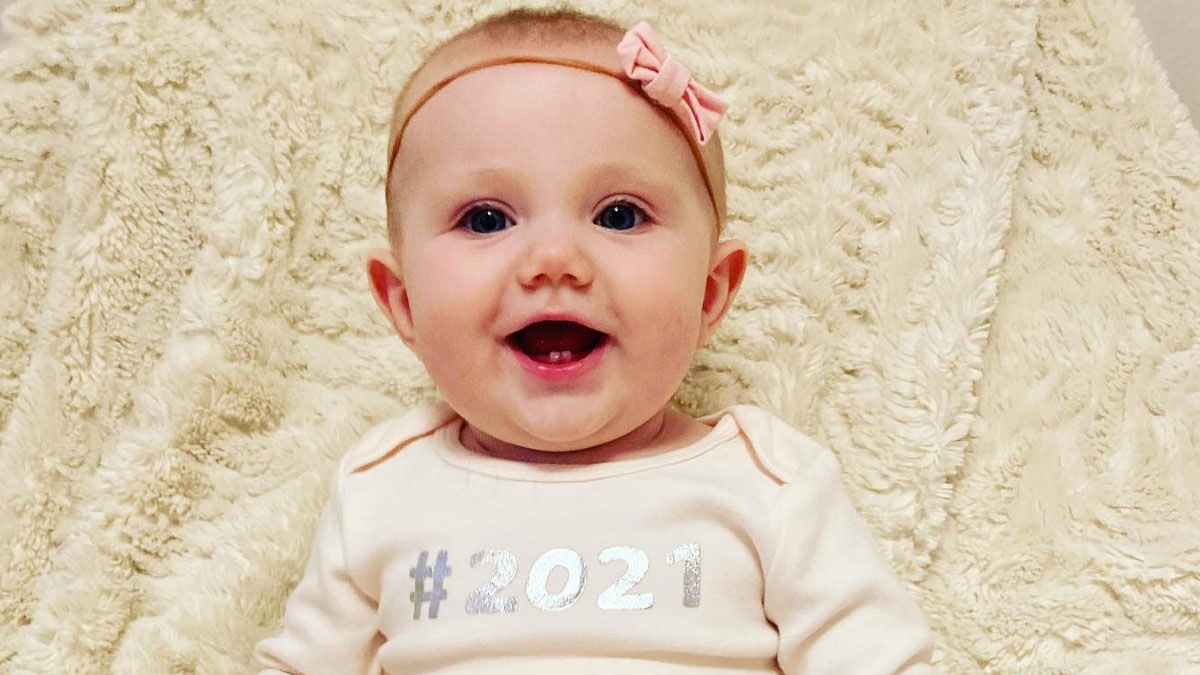 The COVID-19 pandemic has upset routines and traditions, but for expecting mothers and new parents, a pivotal period in their lives has been completely rewritten.
Hospitals in Ontario are asking only those with appointments or emergencies to enter their buildings. This means that many pregnant women go to their ultrasounds and other important appointments alone.
"It's been isolating," said Katie Walker, a 31 year-old expectant mother from Braeside, Ont. "I'm doing everything on my own, which is awful because it's our first baby and [my husband] hasn't been able to experience anything with me."
Since the pandemic was declared by the World Health Organization, about 128,920 babies have been born in Ontario. The estimate is based on the number of births per month around this time last year.
Lindsay McDonald became pregnant before COVID-19 arrived in Canada and had prepared for the regular ups and downs of pregnancy before her plans were upended by the virus. She lives in Petawawa with her baby girl, who was born in July 2020.
"Pregnancy can be kind of lonely to begin with, even without a pandemic, so it was hard having to go to appointments alone," said McDonald. "To have someone not be present for such important things … you only have a few appointments before you're giving birth, so it sucked to have nobody there."
All patients are screened before they are allowed into the Ottawa Hospital and the individual's "support person" is not allowed to enter until the patient is admitted. For McDonald, this meant waiting until she was in labour and giving birth before her boyfriend was allowed into the hospital.
Dr. Glenn Posner, an obstetrician and gynecologist at the Ottawa Hospital, says that many moms are struggling with waiting and fear of the unknown.
"They're on edge," said Posner. "Every patient wants to get this baby out of them while things are stable."
Labouring with a mask
Posner says that he and his team wear a mask, goggles and a gown all day to protect themselves and their patients from COVID-19. Moms in labour are asked wear masks while pushing because they are forcibly exhaling. 
"During a pandemic … I spend more of my time adding that extra layer of healthy baby, healthy mom, but also healthy team and healthy society," said Posner. "[It's a] balance between providing the best patient experience without putting the team and the rest of the city in harm's way."
Amid more cautious restrictions in hospitals, at the top of Katie Walker's mind is who will be allowed into the room while she is in labour.
"As far as I know, my husband has to come in with me when I'm admitted and he won't be allowed to leave the birthing unit until we are released from the hospital," she said.
Posner says in the early days of the pandemic, partners were not allowed into the hospital until moms were in active labour. Now they are allowed to enter as soon as their partners are admitted.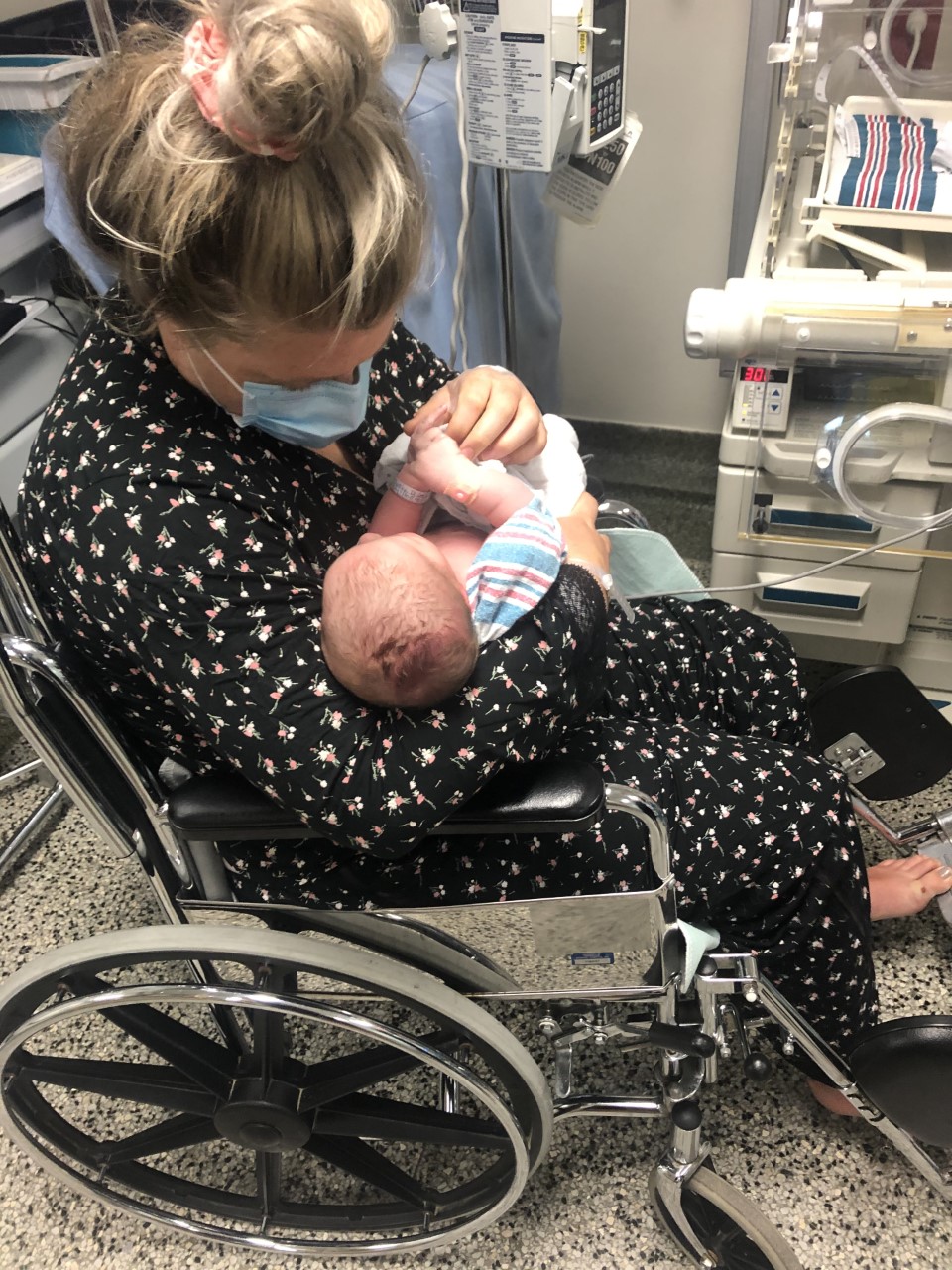 "We know that this is such a special time for people in labour," he said. "We're doing everything we can to preserve the maternal experience while also being as safe as possible."
Cathie Snider is a full-time public health nurse who works part time in the maternity ward. She says many of the practises being enforced amid the pandemic are standard in terms of protecting babies and moms from illness.
"Typically, my recommendations would be similar to any time, [including] limiting the number of people that your baby would be around," Snider says. "I think the biggest change has been wearing our goggles and the mask the whole shift."
For new moms such as Walker and McDonald, there is the added burden of ensuring all precautions are taken to prevent contracting COVID-19 and protecting their babies from the virus.
"Even after I'd given birth to her, it was a really real fear of mine," McDonald said. Luckily, she says that raising a baby in a pandemic has been "better" than expected.
In addition to the challenge of attending appointments alone and navigating pregnancy during a pandemic, another unexpected challenge is finding furniture and other necessities for newborns amid lockdowns with restricted shopping options.
"Getting the stuff for the nursery has been a nightmare," Walker said. "Everything we went to order has been sold out."
McDonald had a similar experience. "It was kind of hard to find times to be able to get out and safely be able to pick out a crib and a changing table and make sure she had clothes for when she was here," she said.
Meaningful traditions skipped
For some, skipping some of the meaningful traditions that come with pregnancy is another disappointing side effect of being pregnant during COVID-19.
"I feel like I'm being robbed of this first experience," said Walker. "[I] can't go out anywhere or do all of the exciting stuff, like a baby shower."
Christine Garagan is a 28 year old first time mom who gave birth to a baby girl in July. Because of the pandemic, her surprise baby shower with her extended family was cancelled. As a result, Garagan and her husband were unable to share the experience of pregnancy with their families.
"It just sucked because when you're visibly pregnant and when people can see you and feel the baby kicking, it was only [my husband] that I got to share it with, none of my friends and family."
Garagan says that while she liked being able to enjoy privacy after she gave birth, it was difficult because her mom and other family members were unable to spend time with her baby, Addison.
"It's a really weird and sad thing, but I always try to have a positive outlook on it and just say we got to spend all of Addison's firsts with her," Garagan says.
Snider confirms that while fewer visitors for moms is disappointing, reducing visits can lead to more bonding time with their newborn and more freedom to rest and recover.
Some of the more fortunate new moms have found relief in friends and family at home who have helped them through unexpected obstacles.
"I had a really great support group at home that live with me, so it wasn't all that bad," McDonald says. "It was tough, but it was worth it."
If you are a new mom or an expecting mom struggling with fear or worry during COVID-19, there is help available. The Ottawa Hospital offers support sessions twice a week with a gynecologist and a psychologist who can answer questions and talk about concerns in an anonymous group chat through My Chart.
---
More Stories