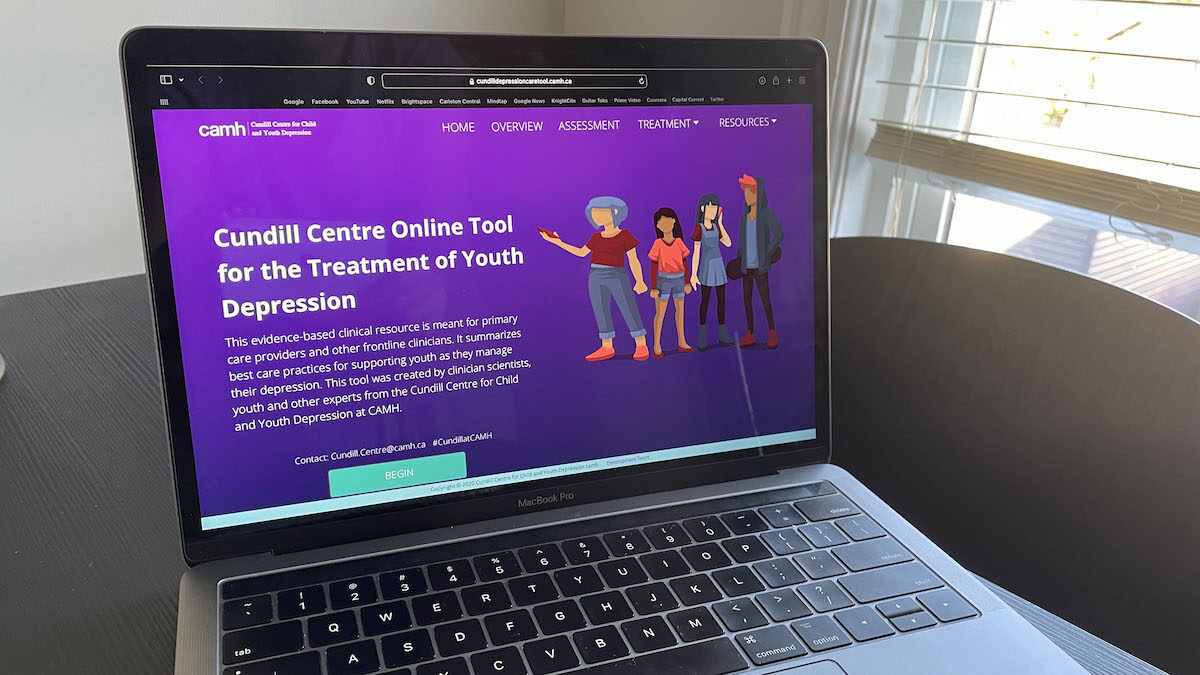 Amid the COVID-19 pandemic, stressors have increased the rates of mental health issues for youth according to Youth Mental Health Canada. That's why the Toronto-based Centre for Addiction and Mental Health has created a free online tool to help improve the quality of care for children and youth with depression.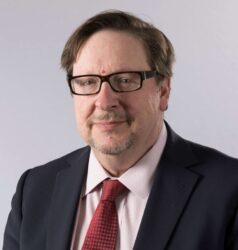 The Cundill Centre Online Tool for Treatment of Youth Depression was designed by clinician scientists and other experts.
Created for primary care providers, the tool summarizes proper practices for supporting youth with mild to severe depression. It allows room to build capacity in primary care to help reduce wait times and provide urgent care to the patients most in need. 
"Depression is a very significant challenge, one of the most common mental health challenges that kids experience. The rates are going up and have very serious long-term consequences if it's not treated adequately," said Dr. Peter Szatmari, director of CAMH-affiliated Cundill Centre in Toronto. "I'm hoping that family doctors, school counsellors, social workers and pediatricians can use this tool to learn what's the best way to treat depression."
The online aid highlights aspects of depression in children and youth and provides assessment tools, treatment pathways and extra resources for care providers. It outlines different practices for types of depression in youth, by suggesting proper treatments to match symptoms.
With the differing quality of services and care in each province, many youth are receiving inadequate treatment. This tool will show health care and support workers the best practices from across the country.
Tina Gowing, a British Columbia mother and grandmother who has helped her family with their mental health throughout her life, says the lack of consistency in getting treatment has made things challenging.
"It's difficult to get in B.C. Because addiction and mental health are so often closely linked, those support systems should work hand in hand, but they don't," said Gowing. "They won't always treat one issue if the other is present."
The tool's pathways to solutions for practitioners to refer to while treating patients is intended to make it simpler to follow the proper suggestions going forward. By outlining steps of assessment and treatment, the tool allows for children and youth to receive safer and more effective responses to their depression.
Dr. Karin Euler, a family physician with the Georgian Bay Family Healthy Team in Ontario, said she believes the tool will be very beneficial to her team and patients.
"All of us were just doing whatever we thought was the right thing to do, not based on any evidence," said Euler. "Children and youth were receiving different advice depending on who they saw."
The Georgian Bay Family Health Team collaborated with the Cundill Centre, as well as other health care providers, to establish evidence-based treatment.
"We weren't unified in our response to how we should manage depression," said Euler. "Children and youth deserve the best treatment possible, and the best treatment possible is based on evidence and good clinical practice guidelines."
"We wanted to curate the evidence, reduce the variability, and package it in a way that is accessible and useful to a wide range of stakeholders," said Szatmari.
Now that the tool has been launched in all parts of Canada, it was also made available in the U.K. as of November for health care providers in that country to take advantage of.
The creators of the tool and those who will benefit from it say they are hopeful its effectiveness will make a difference for Canadian youth.
"I fully believe that there is always hope. If we give up on people, it gives them permission to give up on themselves," said Gowing.
To try the tool, click here.
---
More Stories