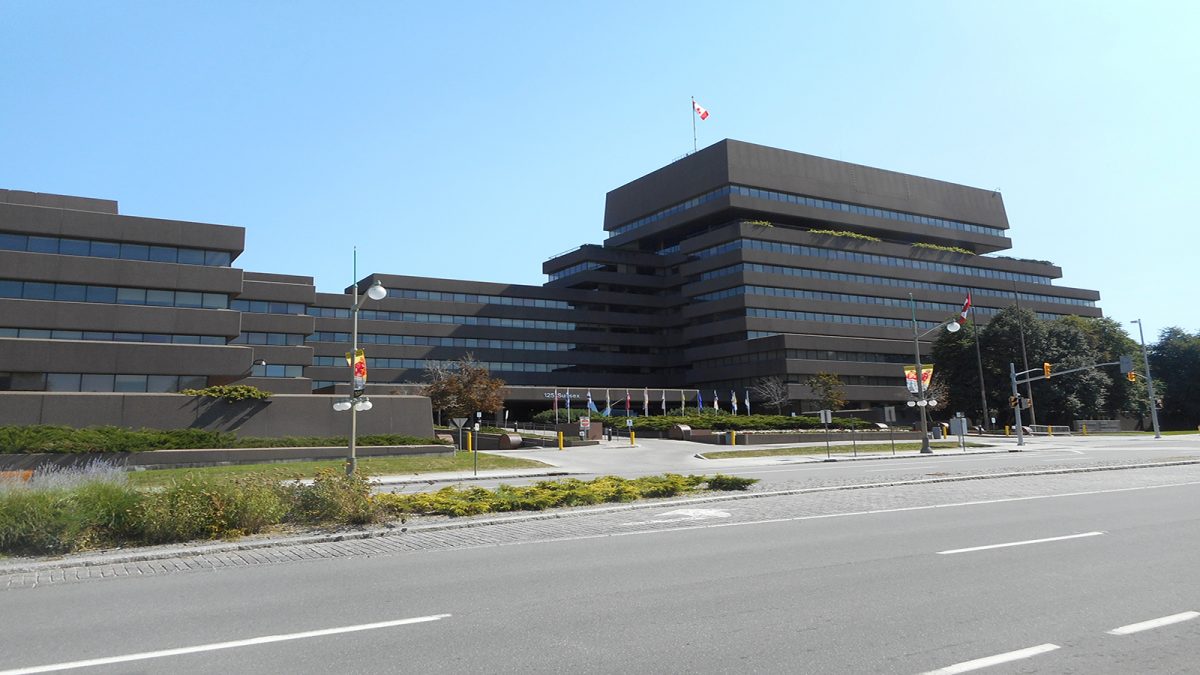 By Steve Zhang
Three years ago, during his successful election campaign, Justin Trudeau and his Liberals promised Canada would revisit its commitments to multilateralism and the international order established after the Second World War.
Despite the ambitious rhetoric, Canada is hardly 'back,' experts say.
While the Liberals have had some moderate successes re-engaging with old allies and on some key issues – principally the re-negotiated North American trade agreement – Canada's foreign policy has largely fallen short of its goals.
However, the Liberals cannot be blamed, at least not wholly, for the lack of concrete results in Canadian foreign policy. Nearly a decade of Conservative rule, and Donald Trump's unexpected 2016 election victory have combined to push foreign affairs to the periphery of the national agenda.
As Daryl Copeland writes in "Canada's back" – can the Trudeau government resuscitate Canadian diplomacy? in the Canadian Foreign Policy Journal, Canada was at one time an 'honest fixer, peaceful broker and pioneering peacekeeper.'
That changed when Stephen Harper's Conservatives formed government in 2006.
"They basically repudiated pretty much all of the foundations of post-Second World War Canadian foreign policy, (with) the distancing from multilateralism, the infusion of ideology rather than pragmatism," says Copeland, a former diplomat and fellow with the Canadian Global Affairs Institute (CGAI).
According to Copeland, one of the biggest things that plagued foreign policy during the Harper administration was a succession of seven foreign ministers who were largely indifferent, and sometimes antagonistic, to the international order.
"Canada went from being known as an engaged, active and helpful kind of presence on the international stage to one which was largely spectral," Copeland said. "Instead of a country that one would want to have at the table during important international negotiations, we became somewhat of a pariah."
On certain issues, the Liberals have maintained Conservative policies. Hélène Laverdière, the out-going NDP foreign affairs critic, points out that the Conservatives dropped several African countries from its foreign aid program and the Liberals have yet to restore that aid.
Overall Canadian foreign development aid has fallen to historic lows at 0.26 per cent of gross national income (GNI), and is lower than both the national target of 0.7 per cent, and 0.31 per cent under Harper. Laverdière also asks how a party that claims to champion human rights can continue to support the $15-billion arms deal with Saudi Arabia, signed in 2014 by the previous administration, given the kingdom's poor record on human rights.
"There's a lot of talk that's different from the Conservatives, but in their actions, we don't find it," she said. "They need to show more leadership on a range of issues that are traditional for Canada, including peacekeeping."
In the past, Canada was a leading peacekeeping nation. As much as 10 per cent of the peacekeepers – roughly 80,000 personnel – sent on UN missions between 1948 and 1988 were Canadian, and Canada, under Prime Minister Lester B. Pearson, is credited with helping create the template for modern peacekeeping.
"It was a key way that Canada was supporting the United Nations. That lesser support for peacekeeping did not start with Harper," says Peggy Mason, a former Canadian Ambassador for Disarmament to the UN, and president of the policy think-tank, the Rideau Institute, "but under Harper, Canada was absolutely hostile to UN peacekeeping."
Mason says the decline in peacekeeping started when Canada became more involved in NATO-led operations, such as in Yugoslavia, under Jean Chrétien.
Trudeau pledged to resume Canada's peacekeeping role and bolster its contributions to peacekeeping missions. The original promise was to provide 650 troops, but the actual contribution has been far lower: 250 troops and six helicopters were sent to a UN mission in Mali. It was a contribution that took two years to materialize, and contrasts heavily with contributions of between 1,000 to 4,000 troops deployed from 1990 to 1995, according to figures from Providing for Peacekeepers.
On another major foreign policy issue, climate change, the Trudeau goverment has removed Harper's restrictions on government scientists allowing them to speak openly about their research. The Liberal government has also signed the Paris Accord on combatting climate change. Harper muzzled scientists with a special media centre to control what information became public, and it was also under his administration that greenhouse gas emissions reached an all-time high in 2007.
Another area where there's been success is the Canada-US trade portfolio, dominated by the trade renegotiations. At the centre is Minister of Foreign Affairs Chrystia Freeland who is Canada's lead negotiator with the United States, a daunting prospect given the unanticipated election of Donald Trump as president, who made cutting a new trade deal a priority.
"It's been very difficult for the government because the attitudes of the Trump administration towards global trade has meant that Canada has really been fighting a defensive battle," says University of British Columbia political science professor Allen Sens. "Canada has been put in a position of being very reactive, so it hasn't had the capacity to be proactive in those few areas where it could have been, like the United Nations."
According to the 2018 Trudeau Report Card by Carleton University, Freeland has aligned herself closely with American interests. As the United States continues to look inward, Canada is destined to be dragged along. The two countries' fortunes are tied so closely together that trade negotiations has taken attention away from other parts of Freeland's job. Others have argued that this focus on trade actually represents the government's commitment to foreign policy.
"This whole negotiation has raised her profile so considerably," says Norman Hillmer, Chancellor's Professor of history and international affairs at Carleton University. "There are two kinds of leaders: there are the micromanagers like Harper who wanted to do it all themselves, and then there are those who will delegate and it's clear that Trudeau has enormous confidence in Chrystia Freeland."
Hillmer says the trade renegotiations have demonstrated Canada's 'internationalist credentials in a very credible way.' Freeland, he says, is a capable minister who shows Global Affairs Canada has a life of its own, without having to toe the party line, as it did under Harper.
Since 75 per cent of Canada's exports go to the United States and 40 per cent of its GDP relies on those exports, as former diplomat and vice president of the CGAI Colin Robertson says, it makes sense that all of Freeland's energy was devoted to one file.
"She knew she had to deliver, so she put her energy not necessarily where she would've liked to put it," says Robertson, "but she knew that was the priority, and that's ultimately what we expect governments to do: deal with what's vital."
For her efforts, Freeland has been named Foreign Policy's Diplomat of the Year for 2018, and is being lauded for how she handled the trade file. Although Canada, along with Mexico, had to make some concessions in the United States–Mexico–Canada Agreement, it was able to retain access to US markets, and the U.S. dropped some initial demands, such as asking for 50 per cent of all car imports to be American-made. However, trade is one part of a larger foreign policy file, and all parts must be engaged for foreign affairs to succeed.
"I think we need to put more into pure diplomacy because that matters more than ever, especially with the U.S. taking a vacation under Donald Trump from minding the world order," says Robertson. "We were the engineers [of the world order] and we're going to have to step up."
---
More Stories