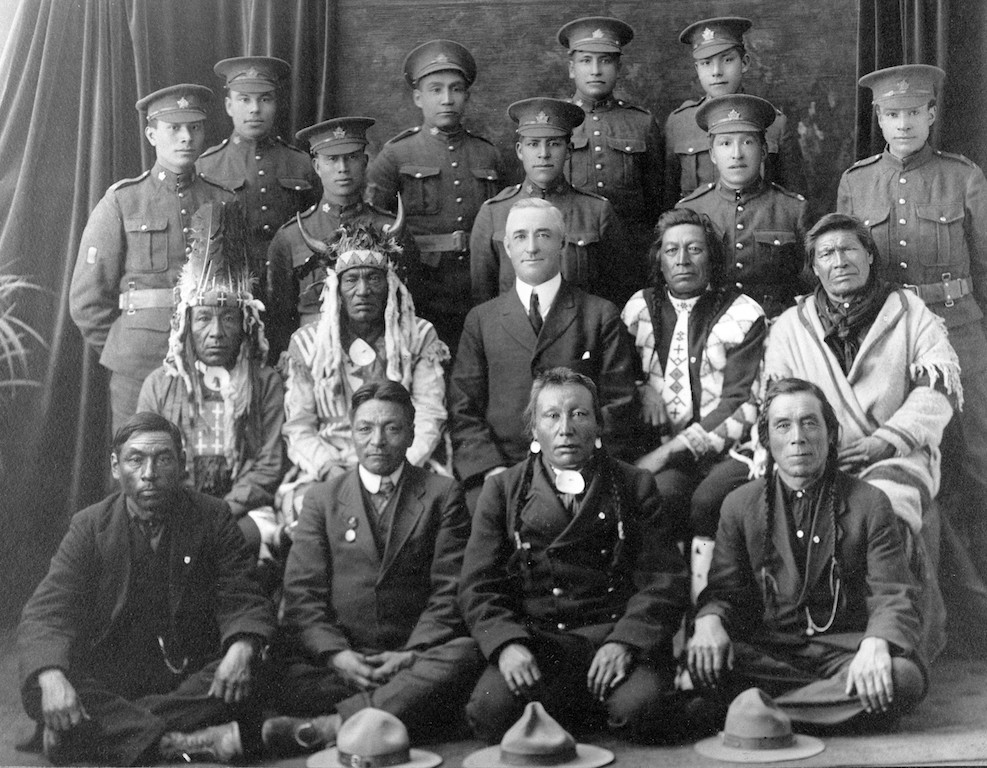 By Gregory Guevara
Among the flurry of events marking the 100th anniversary of the First World War is a unique exhibition of photographs at the Canadian War Museum called Far From Home.
What makes the collection stand out is that it features the remarkable and often overlooked diversity of the soldiers who fought in the war.
The photos feature soldiers from places as far away as Madagascar. There are images of Sikh soldiers praying and taking part in camp life.
There are also soldiers from the West Indies, New Zealand, Senegal and the Congo. There are Spahis from Algeria, Fijians from the South Pacific and the Inuit sniper John Shiwak, who was considered one of the best on the Western Front. He was an experienced trapper and hunter from Labrador.
In 1915, Shiwak enlisted in the Royal Newfoundland Regiment. He died on the battlefield on Nov. 20, 1917.
The exhibition was commissioned by the Belgian Federal Public Service Foreign Affairs, Foreign Trade and Development Co-operation, and was presented at the United Nations Headquarters in New York earlier this year.
"In our collective memory of the First World War, the impressive diversity of the soldiers who were sent to Europe's battlefields remains underexposed. And so does their enormous suffering and sacrifice," said Johan Verkammen, Ambassador of Belgium to Canada, in a news release. "Courageous warriors from Canada's Indigenous peoples were among them. This exhibition helps us to remember and to thank them."
The photographs include images that capture everyday life on the front, as well as professional portraits shot in studios.
The exhibition will be on view until Dec. 3 in the War Museum's Display Corridor.
---
More Stories