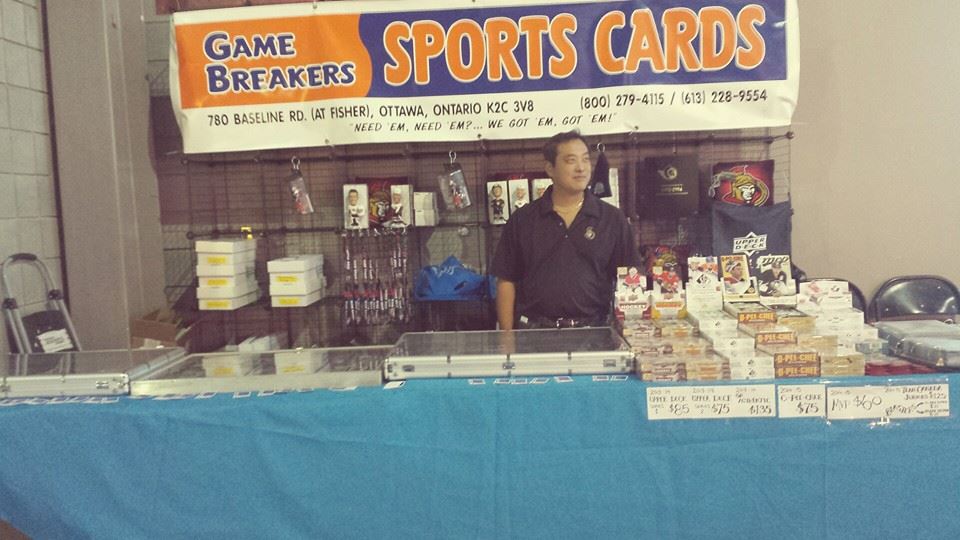 The National Basketball Association has started selling digital memories this season with the debut of NBA Top Shot — its new, virtual trading card experience. 
Calling the launch a new era in fandom the NBA is saying fans can "own basketball's greatest Moments with NBA Top Shot."
The virtual cards called 'Moments' include a collection of videos of notable highlights from the previous NBA season. In February, a digital file capturing a LeBron James dunk was sold for more than $200,000 US.
Each Moment is created in limited quantities, with most situated in collections of about 10,000 called moments. Naturally, the more exclusive a card is — and the more exciting the video on the card is — the higher price it carries.
The cards are known as non-fungible tokens (NFTs). The possession of NFTs is recorded on a blockchain, an open-source digital database that tracks transactions and establishes ownership. Blockchains are also used to record bitcoin transactions and are what makes NFT and bitcoin trades so secure. 
Hans-Lee Tan is the owner and founder of GameBreakers Sports Cards on Baseline Road in Ottawa, a sports memorabilia store in business since 1991. He described the use of NFTs as trading cards a "bizarre concept" but does see a similarity to traditional trading cards.
Cards are bought and sold directly from the Top Shot website. All subsequent resales take place between individuals.
NFTs have taken the digital art world by storm. This month, Mike Winkelmann, known by his artist name Beeple Crap, sold an NFT of one of his works for nearly $70 million US.
At their core, NFTs are a certificate of authenticity for the possession of an object — be it a tangible good or a virtual item. 
In the sports memorabilia market, NFTs have become a controversial topic.
Some fans, such as Michael Peng, a 21-year-old sports enthusiast and business student at York University, have bought into the concept and have been making attempts to purchase the card sets.
"I've never traded cards or anything before, but I'm hoping to get on the trend early because this is the future," said Peng.
Peng has not yet been able to purchase any packs of the the NBA's NFT-type trading cards which are sold in a competitive marketplace, but said he is hoping to do so soon.
Other fans, such as Joseph Strauss, a 20-year-old history student at the University of Toronto, are less compelled.
"How can you own a moment?" Strauss asked of the innovation. "It already happened. It's not real. It doesn't make sense."
Aside from the concept of ownership, Strauss is also concerned about how the cards would stay relevant, noting that it would require significant and sustained effort from the NBA to maintain interest.
Despite having multiple copies of unique moments in circulation, the cards are almost exclusively accessible through the resale market because of how quickly they sell out on release.
According to Dapper Labs, the Vancouver-based company responsible for creating the Top Shot NFTs, more than $230 million US has been spent by people trying to buy the cards.
The company, which conducts the video-to-NFT conversions for Top Shot did not respond to requests for an interview. CNN recently reported Dapper Labs, which is a $7.5 billion company, has struggled to deal with the massive influx of new buyers and sellers on its platform which has prompted complaints from customers about being unable to withdraw their money.Media reports
Hans-Lee Tan acknowledged that virtual trading cards are a sign of changing times and that they may be successful with younger generations. However, he is not expecting innovations such as Top Shot to shut memorabilia businesses, such as his, down. 
"Most people would prefer to collect something tangible that they can hold in their hands and keep in their homes, I'd think," said Tan.
Shoppers at Tan's store were once mainly baby boomers. However, Tan has noted that his customers are younger.
"I think recently a lot of millennials and young people have taken an interest in vintage items," Tan said. "A lot of our customers now are people who have never had trading cards as kids, but they're picking it up as a hobby."
Tan says basketball trading cards are not a particularly coveted commodity in his store. As a Canadian shop, he has found that hockey cards and merchandise are the most sought after, with baseball cards a close second.
The National Hockey League and Major League Baseball have not yet entered the NFT trading card business. But the door for them to do so remains open.
Sports fans expect that the expansion of the trend is inevitable.
"It's only a matter of time," predicted Peng, "before every other league hops on the bandwagon."
---
More Stories