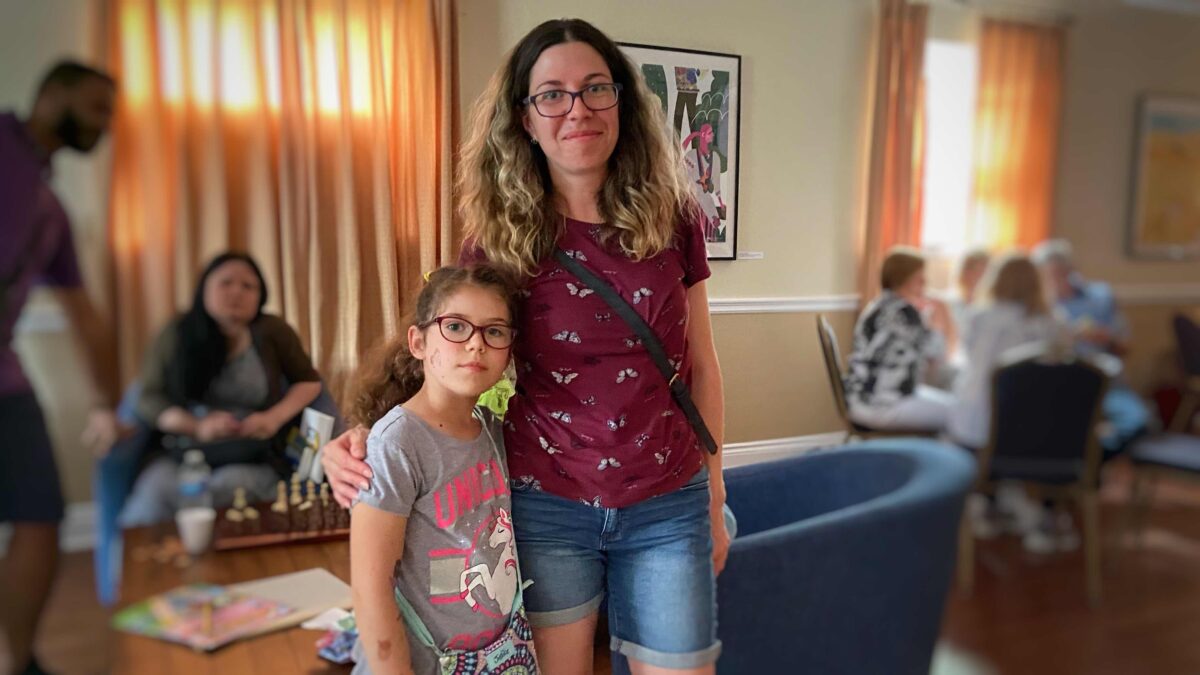 After a month of preparation, Café Ukraine, a joint project between the League of Ukrainian Canadians and the Ukrainian Youth Association of Canada, has opened its doors on a space that will foster support networks for Ukrainian newcomers to Ottawa.
The Carling Avenue café aims to create a friendly environment where newcomers from Ukraine can get to know people in Ottawa, make bilingual friends who speak English and Ukrainian and receive support from ​​the community.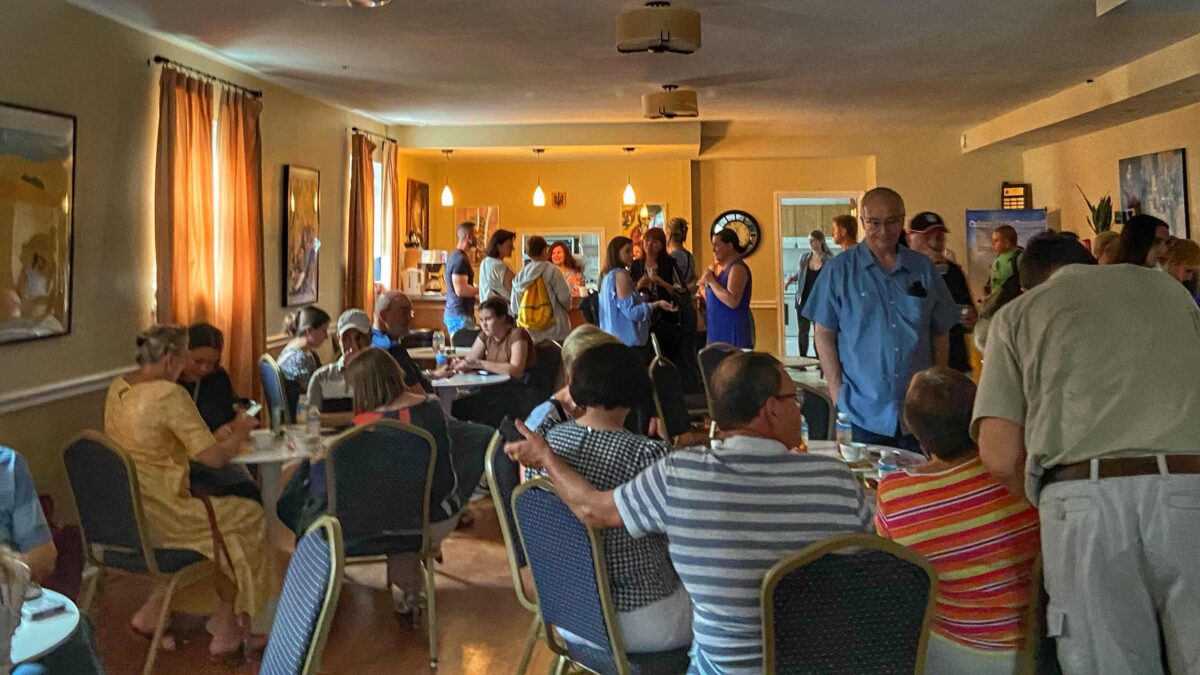 The space used to be a kindergarten facility for Ukrainian children to play and learn their language and culture. It has been largely vacant during the COVID-19 pandemic. Now the Ottawa Ukrainian community has repurposed the space.
"It was a lot of work, but it was well worth it," said Yaroslav Baran, director of the Canada-Ukraine Foundation and former president of the Ukrainian Canadian Congress Ottawa branch, which organized the event.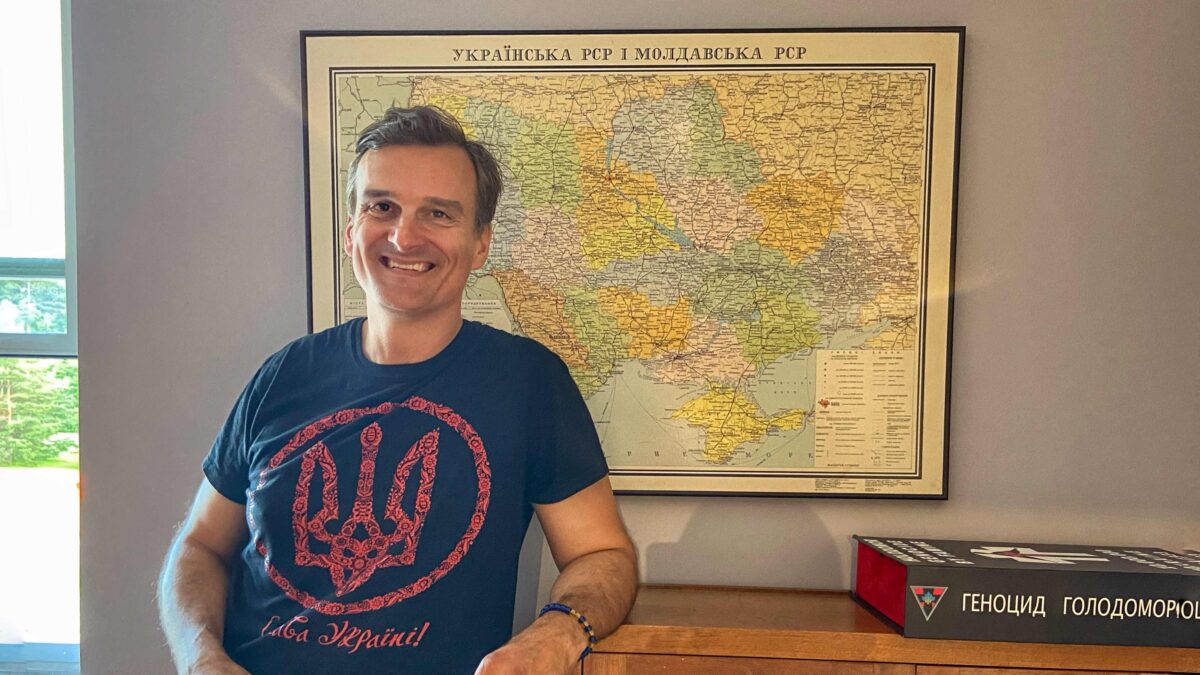 Three months after Russia invaded Ukraine on Feb. 24, it's estimated as many as 3,200 Ukrainians have arrived in Ottawa, based on a recent survey by Immigration, Refugees and Citizenship Canada. The number could reach 12,500 by the end of 2022.
"They're arriving now. The number could easily double or triple the size of the current Ukrainian community," said Nykolai Bilaniuk, head of the Ottawa Ukrainian Scouts and the League of Ukrainian Canadians Ottawa branch, who helped propose the idea of creating a social hub for those settling in Ottawa. "I've met so few of the newcomers and the ones I have met aren't the ones from the latest wave who came after the war started," he said, adding the new centre may help with introductions.
Bilaniuk said that those fleeing from Russia's brutal invasion face many challenges: "It's a different situation, those who came voluntarily under controlled conditions, and those who had to suddenly abandon their homes, or, in fact, their homes were destroyed and they came with nothing."
Becoming the centre of attention all of a sudden for the Ottawa Ukrainian community has been a "bittersweet" experience, according to Bilaniuk.
"We weren't used to having so many people displaying Ukrainian flags around the neighbourhoods when they're not Ukrainian at all and so, on a certain level, it feels strange. But at the same time, the Ukrainian community may be very happy, in fact, delighted that so many Canadians of all origins have chosen to express their support for the tragedy," said Bilaniuk.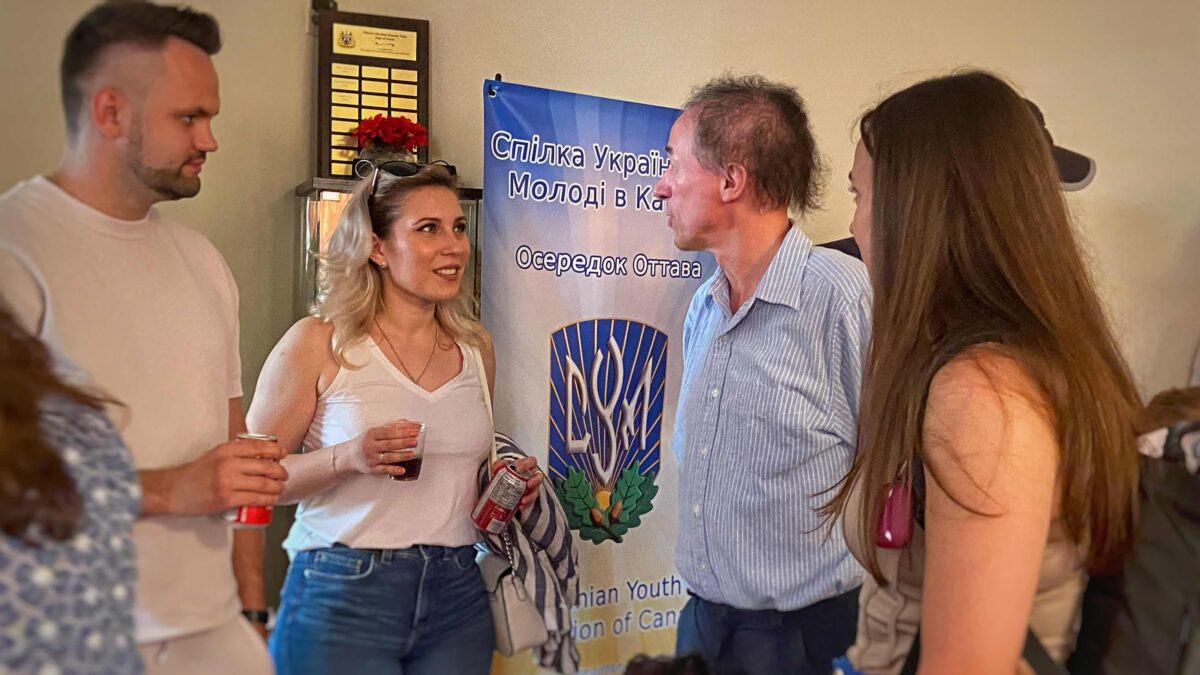 Svitlana Taran arrived in Ottawa two weeks ago and was excited to discover the café from a Facebook group.
"[The café] is an amazing thing because it's very difficult to be alone in a country where nobody speaks your language, and Ukrainians are friendly and community-oriented," Taran said.
Yevheniia Kulanina and her seven-year-old daughter came to Ottawa from their home in Kyiv. She told Capital Current her parents, who lived on the border, were forced to move to other cities in Ukraine because the villages were occupied.
Kulanina arrived three weeks ago with her daughter, but the rest of her family, including her husband, isn't able to join her in Canada.
"I don't know when we can reunite. Every day I get messages about air attacks, so I don't know when I can go back to Kyiv and meet my relatives," she said.
Kulanina said the community gathering was nice because her daughter speaks English and can make friends her age at the café.
The café will be open three days a week: Tuesdays and Fridays from 6 to 9 p.m., and Saturdays from 2 to 9 p.m. There is available wifi and refreshments on tap to help people to socialize and exchange information.
---
More Stories