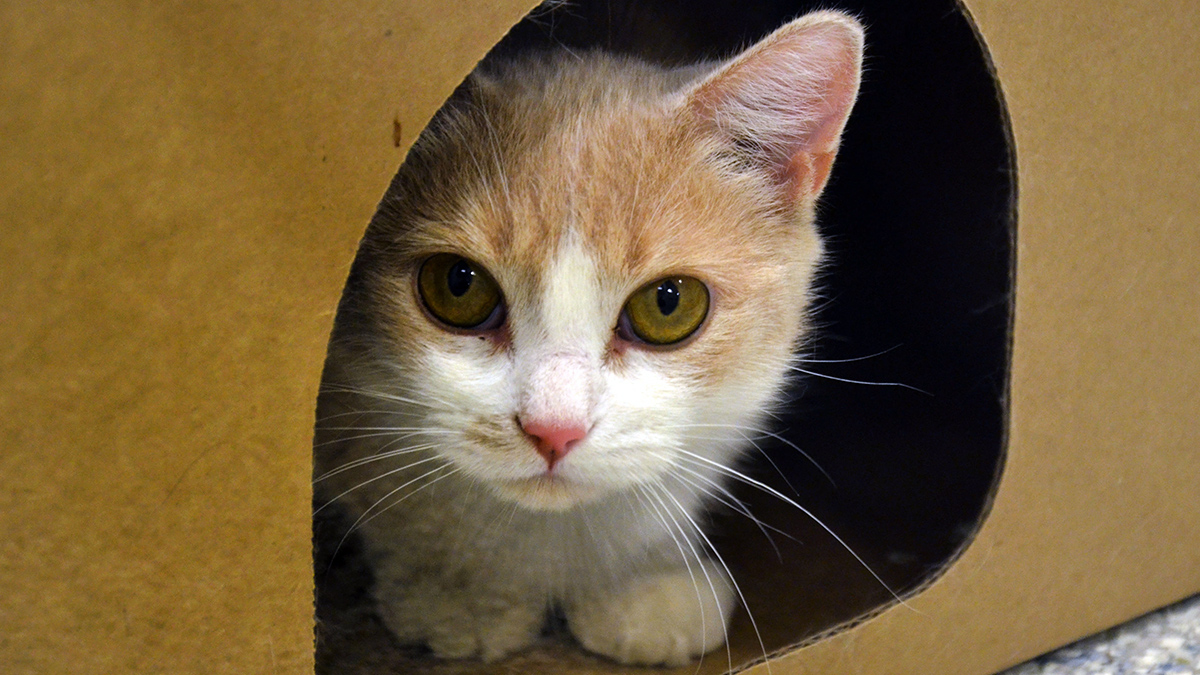 Ottawa film fanatics were excited to return to theatres for the latest blockbusters after the COVID-19 lockdown was lifted. But some had an unusual genre in mind.
On a recent evening at the ByTowne Cinema, a small crowd filed into the dimly lit Rideau Street movie house in anticipation of not an action flick or a thriller — but cat videos.
Despite the socially distanced seating, the safely scattered audience laughed in unison at every feline folly and foible on screen.
The annual CatVideoFest, a fundraising event presenting a compilation of cat videos to attendees, took place at the theatre Oct. 9 and 10, with a finale on Oct. 14. The screenings were full of animations, music videos and short funny homemade clips of kittens, all uniquely sourced for the event.
The return of the video festival came as the groups that help rescue these animals face financial pressures as the stray cat population grows in Ottawa.
Saving the street cats
As an international initiative, CatVideoFest partners with cat rescue shelters and cinemas across North America in an effort to support animal-protection services. It's been a successful venture with more than $50,000 raised in 2019 for local shelters alone. The ByTowne Cinema partnered with Ottawa Stray Cat Rescue for the second time, with a portion of proceeds going towards helping street cats get adopted and to control feral cat colonies.
Following Ontario's lockdowns, intrigued attendees were eager to sit back and enjoy a common interest in a unique setting. Kacia and Jen Elliott, two sisters and cat adopters who attended the Oct. 14 show, shared plenty of laughs as they watched clumsy kittens prance around on the big screen. For them, they said, the evening was a much-needed change of scenery.
"I can't remember the last time I sat in a public area, my mask off, just doing something so non-stressful," said Kacia. "It's nice to be able to just be in a room with other people who are having a good time … and remember that we're all just looking for happiness (and) laughter. It's nice to be able to see that come together."
The sisters said they are passionate about protecting and adopting stray cats, with Jen having rescued several in Ontario, Quebec and Newfoundland. For them, attending CatVideoFest was not just a night of fun, but an important reminder of an ongoing stray cat problem in Ottawa.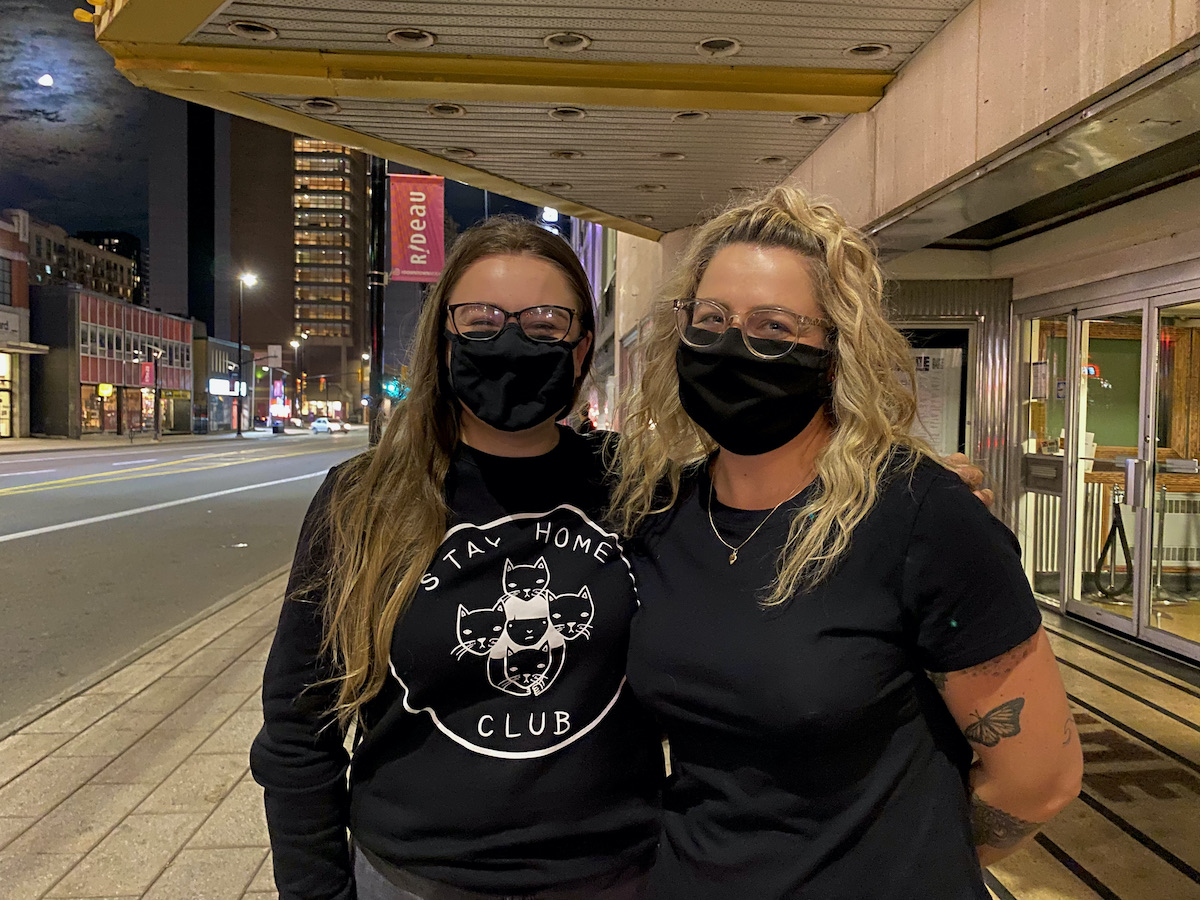 "Just a few moments of your time can alter a life," said Jen. "That kitten's life is going to be changed forever."
The OSCR and the Avery Foundation are two of the main organizations the sisters said they support. Over the last few years, Ottawa has experienced a surge in stray cats, leaving shelters operating at maximum capacity.
As a volunteer-run non-profit organization, the OSCR is dedicated to rescuing, fostering and adopting stray cats. The rescue also runs a "trap-neuter-return" program in which volunteers catch feral cats in colonies, spays or neuters them, and returns them to their communities where they can thrive safely.
"There are always many strays struggling to survive outside," Catherine Mason, an OSCR volunteer, said in an email. "We hope to make a difference, as do the other dedicated cat rescues in the area."
During the beginning of the pandemic, OSCR saw a significant increase in foster applications compared to the previous year, which Mason attributes to people spending more time at home. As a primarily foster-run organization without a shelter to hold strays, this provided OSCR with more locations to temporarily house cats until they were ready for adoption. Not only are fosters crucial for the non-profit's operations, but Mason emphasized how all Ottawa residents can contribute to protecting homeless felines.
"Everyone has a role to play in animal rescue and reducing the number of abandoned, reproducing cats," she said. "It is not a case of 'a rescue should take this cat in' — everyone needs to work together to improve the lives and situations of these cats."
This idea was echoed by the Avery Foundation, which is also foster-run and solely relies on volunteers. Similar to OSCR, the foundation experienced the highest rate of adoptions it has ever seen in April 2020, according to its executive director, Darcy Daoust. It also initially saw an increase in foster applications, which has since decreased with many people returning to in-person work.
"Now that things are opening up, travel is opening up, and more people are starting to make plans, go away, visit family — things they weren't able to do over the last year," said Daoust. "That's impacted our ability to find fosters. There's fewer people looking to adopt."
A common problem many rescues faced during the province's lockdown periods involved fundraising. With COVID-19 inhibiting most traditional in-person fundraisers, money was hard to come by.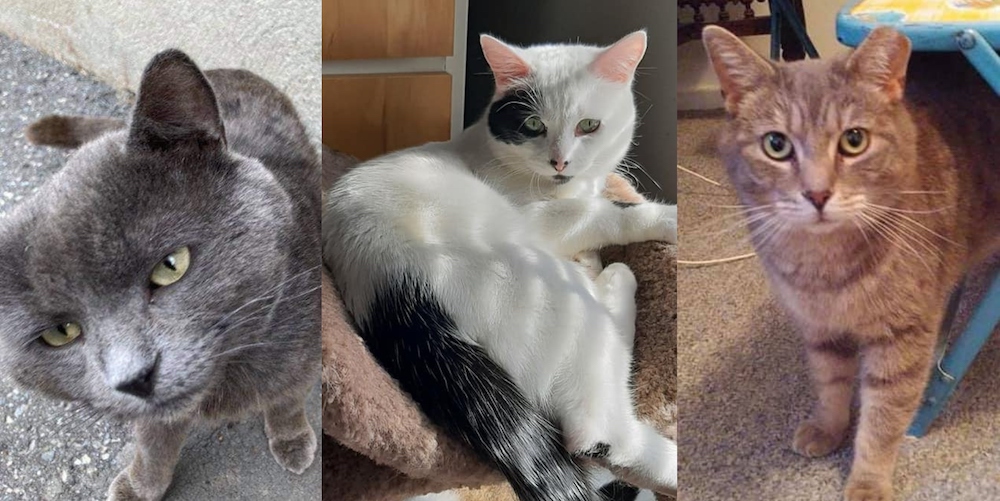 "We had to kind of pivot and try virtual events, which I didn't find successful. It just really limited the ways that we could bring in money," said Daoust. "People were losing their jobs, losing their source of income … It was in addition to not being able to hold events, people weren't able to donate the way they might have prior to the pandemic."
In March 2020, the Avery Foundation had to close its cat intakes as a result of a "financial crisis" which affected its ability to continue to provide veterinary care as well as food, litter and general supplies. The foundation turned to a GoFundMe page to try raising money to meet these financial needs, but got less than half of its $5,000 goal.
Despite these challenges, Daoust described how volunteers continue to be the backbone of cat rescue initiatives and that people's contributions play a major part in ensuring the safety and happiness of stray cats.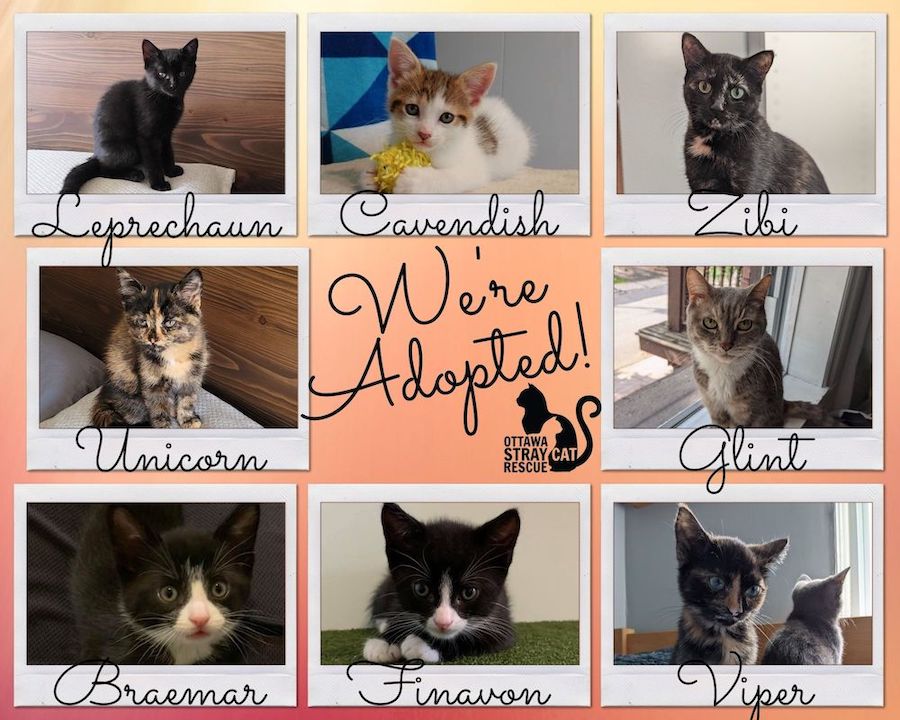 "I think it's a really rewarding experience, especially during such a difficult year," she said. "This animal relies on you and you get to provide it with a new chapter in their life, whether they're coming from the streets or if they were in an unfortunate situation, whether neglected or abused."
As an avid supporter of stray cats and rescue shelters, Jen Elliot talked about how impressed she was with the way OSCR and the Avery Foundation have dealt with the challenges brought on by the pandemic.
"They've gotten really creative with ways to fundraise since they lost a bunch of their fundraising abilities because of COVID or even people not being financially able to make those donations," she said. "I think they've done a fantastic job."
When asked why this cause is important to her, Kacia Elliott said it's only human instinct to care for other creatures.
"I don't know how it's not important to everybody," she said. "We're all living people, living beings. And I just, I don't know, beg the question of, like, why is it not important for everybody?"
---
More Stories