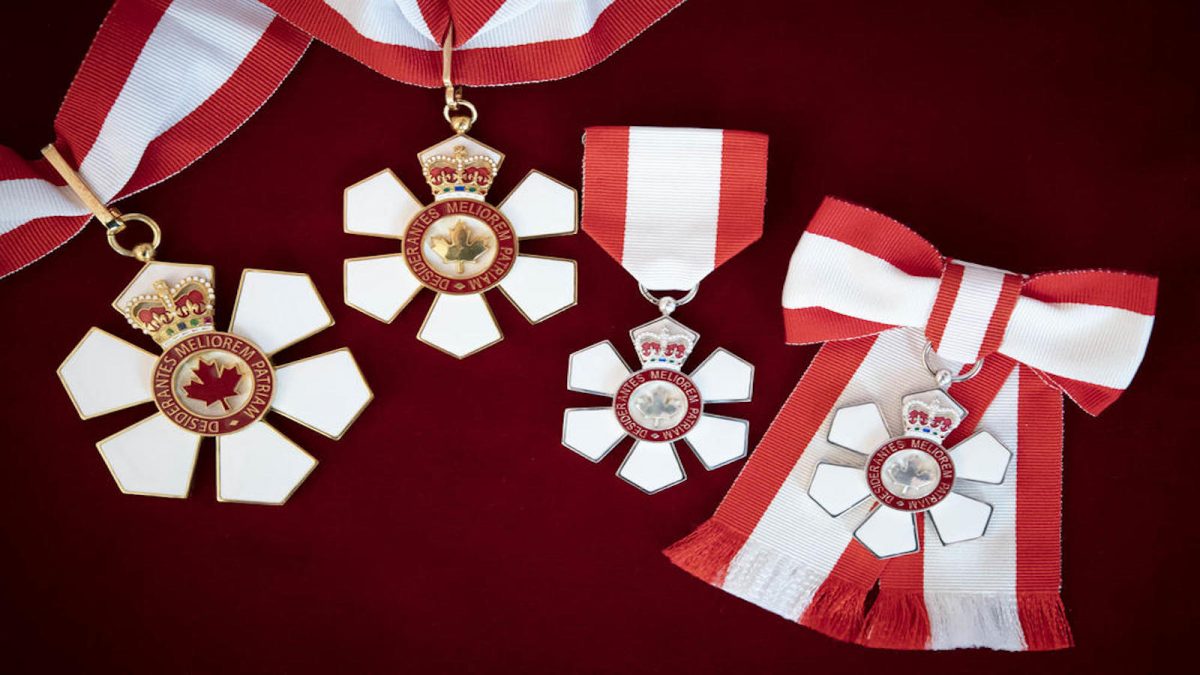 Gov.-Gen. Julie Payette has added 103 names to the Order of Canada.
Among the list of notables is a senior scientist at the Children's Hospital of Eastern Ontario's Research Institute.
Dr. Robert Korneluk is the first scientist from the institute to receive the honour. He is being recognized for "his contributions to immunotherapy research and diagnostic clinical services as a molecular geneticist."
"I am extremely honoured to have been named as a Member of the Order of Canada," said Dr. Korneluk in a statement issued by CHEO.
The order honours people whose service and innovation have shaped Canadian society. Close to 7,000 people from all sectors of the community have been appointed since the order's creation in 1967.
The list of new members announced on Thursday includes two Companions, 15 Officers and 86 Members. They come from the arts (writer Anne-Marie MacDonald and actor Len Cariou), the sciences, sports (cross country skier Beckie Scott) and politics.
Vernon Burrow, a Canadian pioneer in oats and oat breeding from Ottawa, has been promoted within the Order.
In 2001, he was appointed as a member for developing and registering more than 25 new varieties of oats, including the first high protein and hulless strains.
He was now been made a Companion, the highest rank in the order.
The journalist Daniel Lessard, who worked in Ottawa on radio at CJRC and later on CBOFT, the local French language station in the capital, was made a a Companion for "his analysis and popularization of Canadian politics and for his literary achievements."
Click here for the full list of appointees.
---
More Stories