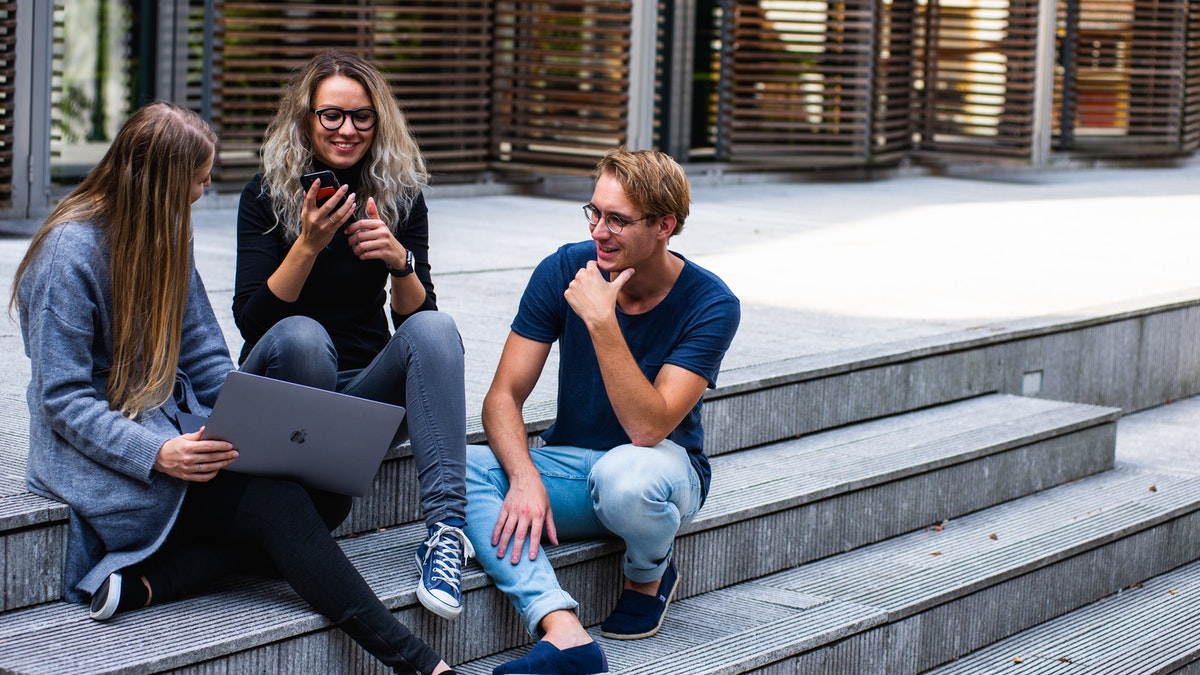 With the province's move into Stage 2 of COVID-19 reopening last week, a vexing question has emerged for many Ontarians: "Who will you choose to be in your social circle?"
Ontario Premier Doug Ford announced expanded rules for gatherings on June 12, allowing Ontario residents to form social circles of up to 10 people. The announcement gives residents the opportunity to spend time with friends and family from different households, free from social distancing measures.
"As the public health trends improve and our collective efforts start to pay off, we're now able to take another step forward today," said Ford stated.
The province added that everyone should limit themselves to just one circle to prevent the potential spread of COVID-19.
While some are pleased with the prospect of reconnecting with loved ones, others are concerned the province is rushing to get things back to normal.
Tegwyn Hughes, a freelance writer in Ottawa, is wary about the expansion of social circles. She said that while she trusts herself and her family to be safe and take the necessary precautions, she cannot say the same for others.
"On one hand, when regulations were loosened, I was excited to take part in it (widened social circles)," said Hughes. "On the other hand, I think it was too soon to loosen them. I don't trust other people to follow regulations."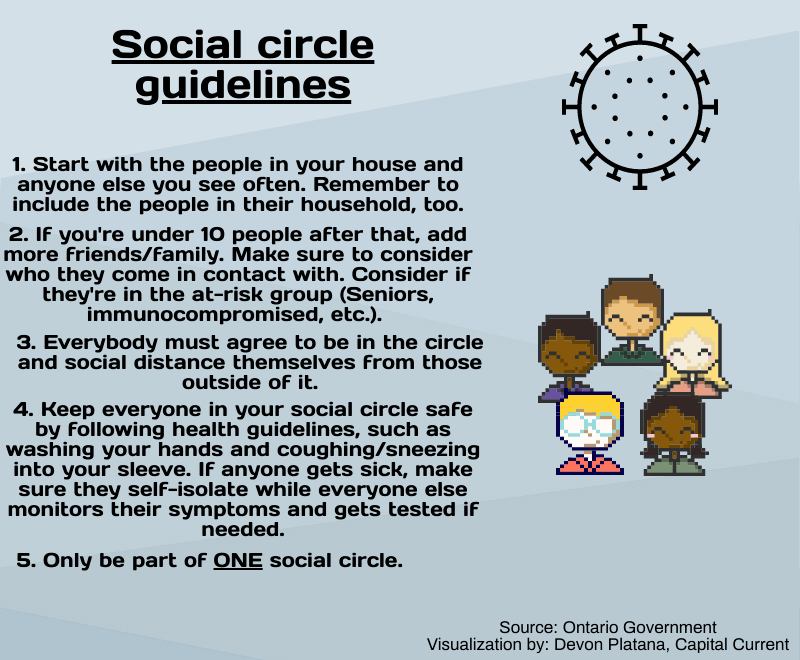 Following the announcement, Hughes noticed that some acquaintances were using it as an excuse to throw parties of more than 10.
"It seems like the idea of these circles has removed social judgment," Hughes said. "I also know a lot of them live with family, too, which puts them over the limit. It's just reckless."
This recklessness has made Hughes selective as to whom she allows into her social circle. Her candidates must strictly adhere to guidelines set out by health authorities.
So far, only Hughes's best friend has made the grade, having followed social distancing guidelines with his family for the last three months.
"My best friend and I are used to spending all of our summers together, so we're happy we can do that again," Hughes said. "But we've also been quarantining properly this whole time, so I'm not worried."
Kaitlin Paquette is opening a home day care next week. Like Hughes, she will continue to take precautions as the province loosens restrictions, especially when it comes to running her business.
"Parents stay outside, and I have a hand-sanitizing station at my door. Temp(erature) checks are done at the door and at noon," said Paquette. "I'll be doing my best to maintain social distancing."
Paquette said her own social circle is filling up with friends and family, making social distancing with others all the more important.
Since most of the children at Paquette's daycare will belong to different social circles, she said measures will be put in place to prevent potential transmission, including separating toys and crafts in plastic bags.
Overall, Paquette said she's not worried about the spread of the virus with expanded social circles. She lives in Carleton Place, a town 40 minutes southwest of Ottawa, where COVID-19 cases have been steadily declining. But she also said that this should not be seen as an excuse to forgo basic precautions.
"When I'm out, I still wash my hands, keep my space and try not to touch anything I'm not buying," said Paquette.
Social guidelines are evolving as Ontario goes forward with the second stage of reopening. The provincial government's website is continually updated to capture and clarify these changes.
---
More Stories