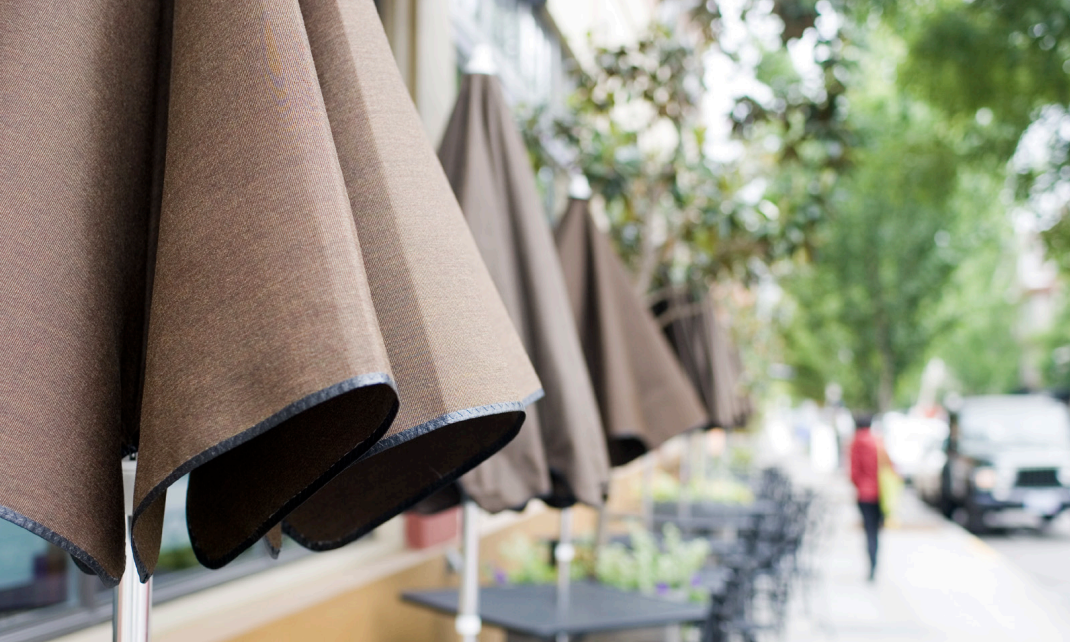 The City of Ottawa has approved relaxed new outdoor patio guidelines ahead of this summer's patio season, leaving some community advocates with reservations over safety and accessibility issues.
Ottawa's patio regulations first loosened after the start of the COVID-19 pandemic. The city waived monthly patio fees and allowed all patios to remain open until 2 a.m. — a response to widespread financial struggles within Ottawa's restaurant industry and the need for more outdoor spaces in keeping with public health guidelines.
The new patio guidelines reintroduce monthly permit fees for patios on public property — or right-of-way patios — after they were waived for the past three years during the pandemic. The fees will be reintroduced with a 50-per-cent reduction for the 2023 season. According to city staff, there are approximately 170 right-of-way patios in Ottawa.
For the upcoming patio season, the permit processing fee will be $71, with an additional fee of $389 for first-time permit applicants only. The newly reintroduced summer monthly rental fee will be set at $7.54 per square metre.
Prior to the pandemic, patios within 30 metres of a residential zone were required to close by 11 p.m. The newly passed guidelines will now allow all patios to stay open until 2 a.m., permanently.
According to the city, these new guidelines are "intended to be a resource for the preparation of temporary patio permits on public property and for the design of development proposals that include a commercial patio on public or private property."
An Issue of Accessibility
Cheryl Parrott supports the new right-of-way patio guidelines, but says she's concerned with accessibility issues caused by the patios.
"Please bring an equity lens to these guidelines and yearly approvals," Parrott said at recent housing and planning committee meeting where the guidelines were approved. The city's transportation committee also approved the plan, and city council confirmed the committee-level approvals on April 12.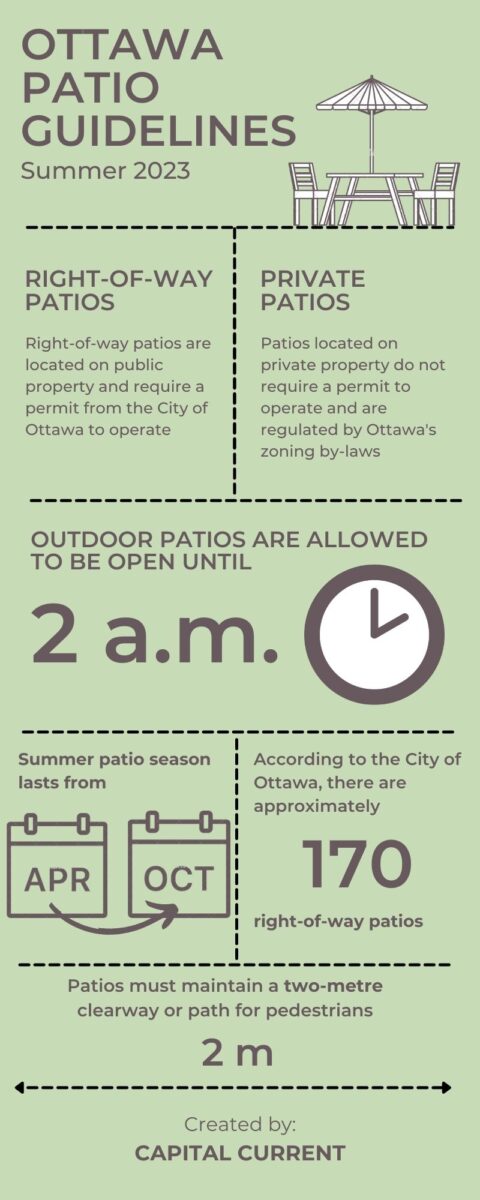 "Infrastructure is not always indicated on the application form correctly and finding solutions afterwards is a lot more work and much more difficult," said the Hintonburg Community Association director. She suggested that the city implement site visits ahead of permit approvals.
"We're happy to continue to work with right-of-way staff to ensure that the patios enhance the community, but that they also work for everyone for safety and accessibility. Putting pedestrians at risk to accommodate patios that really don't fit a location is an issue," she said.
Somerset Ward Coun. Ariel Troster, whose ward is home to many outdoor patios, said she shares Parrott's worries about accessibility.
"My only concerns with patios frankly are accessibility concerns," she said during the transportation committee meeting in March.
"Overall, I am supportive of lively street life, and I've heard nothing but good things about loosening regulations in the way that we did during the pandemic. I think folks do want to see this continue, but I want to make sure that our sidewalks are accessible," said Troster.
Mark Young, program manager of public realm and urban design for the city, said the new guidelines will help "get everybody on the same page."
"We're optimistic that the guidelines are a really critical step in terms of working with the community, working with the public, working with council and business operators to clearly identify what those requirements are, such as the two-metre clearway," he said.
---
More Stories