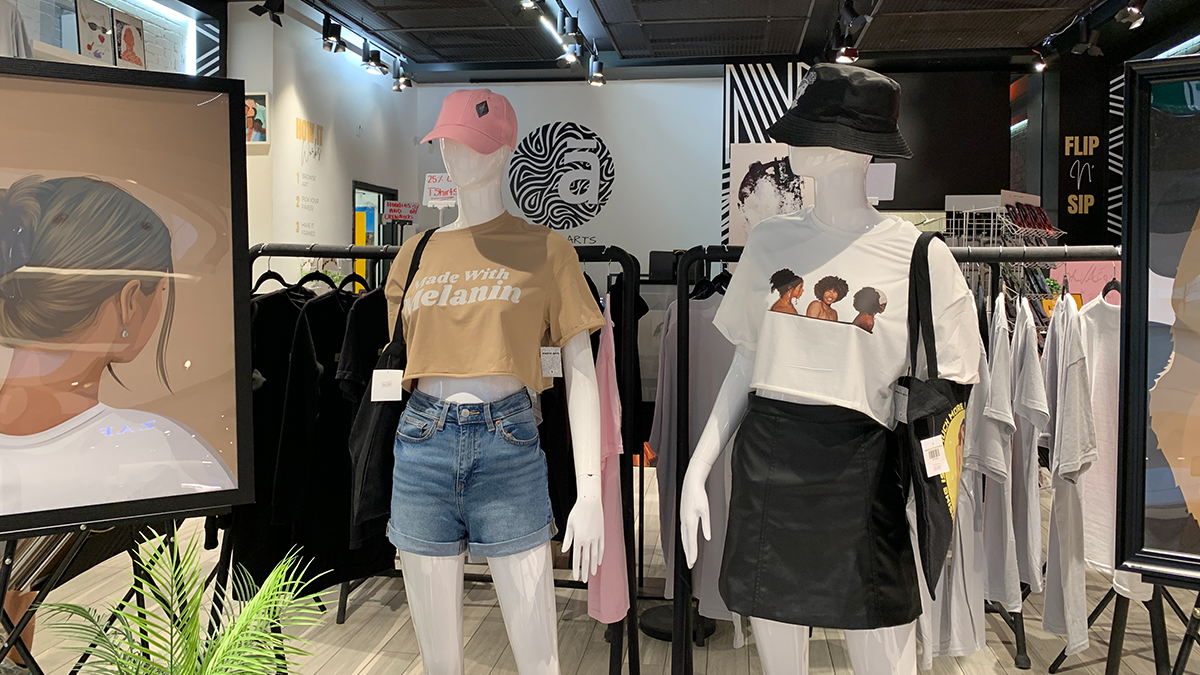 In a series of short profiles, Capital Current introduces some of the people working hard to improve life in Ottawa.
Who is Fiona Khaemba?
The artist and entrepreneur is originally from Kenya. She is the founder of Ayana Arts, an arts and apparel brand that highlights the work of Black creators in Ottawa.
What's her background?
As a child, Khaemba was "doodling … on everything," according to the Anaya Arts website. Her early life was surrounded by creative influences, as her mother taught fashion design.
Even as Khaemba pursued a career in human resources, she continued to draw. Her creative passion eventually sparked the idea for Anaya Arts in 2018, which she developed in her basement.
What is she known for?
In 2021, Khaemba opened two stores in Ottawa malls. Although the Bayshore Shopping Centre location has since closed, Anaya Arts remains open at the Rideau Centre.
Turning her passion into a brand, Khaemba is also known for her vision of inclusivity. Her business aims to represent "groups of people, ideas [and] lifestyles … all while empowering and inspiring the collective through creative self-expression," according to the Anaya Arts website.
Khaemba's entrepreneurial vision earned recognition on SHIFTER Magazine's list of "Outstanding Black Women in Canada" in March 2023. The list showcased "inspirational women who have either served their communities, built businesses, spoken out against injustice, or broken down barriers, all the while, in some cases, juggling responsibilities at home."
What do people say about Khaemba?
While she has never personally met Khaemba, Dee Samuel, manager at the Rideau Centre Anaya Arts store, said one of her favourite parts of the business is that it's family-operated and that she gets to insert her own creativity. "I get to rearrange things, I get to bring up new ideas to the team to do, even just what sells, what doesn't sell, what I think should go on the walls, stuff like that," Samuel said.
Amanda Baker, who has worked directly with Khaemba, said on LinkedIn that it was a great experience. "Fiona is a rare combination of organized and detail-oriented alongside incredible creative talent," Baker wrote.
What's a fun fact about her?
When she first arrived in Canada, Khaemba took acting classes in pursuit of becoming an actress and film director.
"I found myself involved more with making the students' costumes for films," she said in an interview with SHIFTER Magazine. "I fell in love with everything about it and the next thing I know, I had a studio at my house and I was custom-making dresses."
---
More Stories