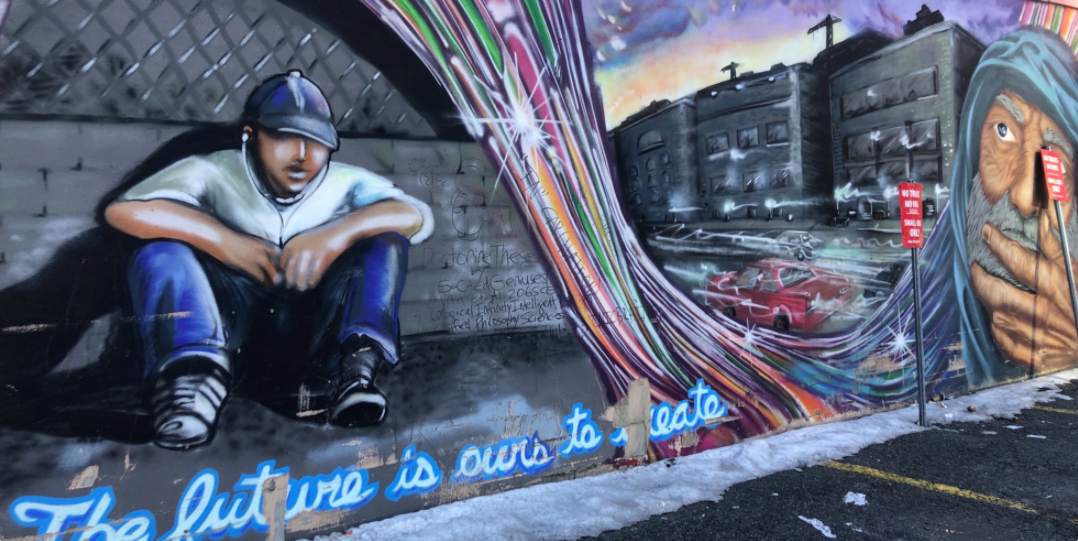 Daniel Bhend woke up from a short nap as a Kitchener bus arrived at its final destination. The driver told everyone to get out, but Bhend — a homeless man — asked to remain on board. "I'm freezing and I have nowhere else to go," Bhend recalled telling the driver.
The driver insisted and then called a supervisor. In response, Bhend made a call of his own, reaching out to a local homeless advocate for support.
When the transit supervisor arrived, he wanted to know if Bhend had a place to go. Bhend told him, vaguely, that he was headed downtown. The supervisor noticed Bhend on the phone to someone and let him stay on the bus.
"This is really sad," Bhend said after recounting the story. "We (homeless people) have to ride the bus just to stay warm."
Bhend has taken the bus to stay warm before, but because of the COVID-19 pandemic, a bus is one of the last warm places left.
Losing daytime shelter is just one example of how homeless people are disproportionately impacted by COVID-19. Canada's homeless are more likely to contract the novel coronavirus, and more likely to have complications when they do. Moreover, health measures designed to curb the spread of the virus exacerbate existing challenges. To effectively contain COVID-19, the homeless sector is fighting not just the virus, but the difficulties of homelessness as well.
Homelessness health deficit
Homeless Canadians have higher rates of lung disorders, fatigue, stress and general poor health, making them especially vulnerable during a pandemic, said Stefania Seccia, a spokesperson for the Canadian Alliance to End Homelessness.
Social distancing is one of the main protections that health authorities have recommended. But for homeless people, this is simply not possible, said Kristy Buccieri, an associate professor of sociology at Trent University.
That's because shelters are too densely occupied for effective isolation, she said.
"I don't see how it (social distancing) could be done in that environment," added Bhends.
Matt Andrews, a Toronto man who was homeless for 20 years, said he has stayed in rooms with up to 50 people sometimes sleeping a "hand away" from each other. He added that if someone in a shelter dorm room gets sick, "you're all getting sick."
Shelters are stepping up cleaning efforts and trying to implement social distancing where possible. For example, the Ottawa Mission stopped using overflow mats. And many Canadian communities are opening isolation centres in places like hotels and community centres.
In a statement posted at the shelter's website, Ottawa Mission CEO Peter Tilley stated: "The health of people who are homeless or at risk of homelessness is often compromised which may leave them more vulnerable to COVID-19. Given this reality, we are adjusting our operating procedures to ensure that the risk to our shelter guests and other populations remains as low as possible.
"We are continuing to support and care for the most vulnerable members of our community and we will not close our doors or stop accepting new clients who need our continuing support and care … All our regular activities have been reviewed in detail and modified to minimize the risk of infection while maintaining essential services for our clients."
According to a Canadian Alliance to End Homelessness survey of its partner communities, the impact on shelter capacity has been mixed. Stronger social distancing requirements have lowered the number of shelter beds in some communities. However, new shelter beds are being created as governments and organizations open alternative centres specifically for homeless people with COVID-19 or homeless people with pre-existing vulnerabilities to the novel coronavirus.
The federal government has pledged $157.5 million to help socially distance the general homeless population, and $50 million to do the same for women and children fleeing violence.
Seccia applauds the government support for housing plans. However, she says implementation has been too slow. A virus like COVID-19 could be expected to "spread like wildfire" under current conditions, she said
Hygiene challenge
Homeless people often rely on washrooms in public spaces and shelters to shower and wash their hands, leaving their hygiene reliant on access to these facilities. Moreover, products like hand sanitizer are often not within the budget of homeless people.
Many shelters are in repurposed buildings, and only have shared washrooms. "Most agencies aren't designed from a public health standpoint," said Buccieri.
Lyda Fuller, executive director of the YWCA in Yellowknife, said if the YWCA were to offer dedicated washrooms in their two shelters that don't have them, their total capacity would drop significantly.
Because they are shared, shelter washrooms are not always clean. Andrews said: "You can go to the (shelter) bathroom one day and have a perfectly normal experience, but then you go to the bathroom (later) and there's shit all over the toilet. Some people just ruin it for everybody."
Even for those interested in using shelter facilities, access isn't always guaranteed. Bhend says that he has to show up early to his shelter and sign up to get a shower.
As the pandemic has intensified, businesses, drop-in centres and public spaces like libraries have closed their doors, cutting off homeless people's access to washrooms in those places.
Intermittent shelter access
According to Buccieri, shelters typically require clients to leave during the day in order to clean the premises. Normally, homeless people can find respite in malls, or in cafes with the purchase of an inexpensive meal. Not now.
Most of these venues are closed, with the reduced number of open restaurants offering only takeout. "I'm not really concerned about the virus," said Bhend. "I don't see it as a real threat, but I see not having shelter as a much greater threat … You wouldn't even do it to cats and dogs and some of them can stay outside … This is insane."
Warmer spring weather means the cold will be less of a problem, but the homeless remain exposed to wind and rain during the day.
Nutrition elusive
Even before the COVID-19 pandemic, homeless Canadians relied heavily on social services to get enough food, said Buccieri. They also can't store or cook their own food, making them especially vulnerable to service changes or shortages.
As a result of the pandemic, food banks have had to modify or cancel services to protect staff and clients. These shifts have made getting food "much more complicated," said Seccia.
Meals to go, or staggered serving times are some of the solutions emergency food providers are using. According to its Facebook page, the Yellowknife food bank closed for several weeks before it re-opened mid-April. It now pre-packs food packages and has clients pick them up without meeting volunteers.
Fuller said homeless and vulnerable families are also struggling because their children can't access school meal programs.
Substance abuse 'stigma'
According to Bernie Pauly, a scientist with the Canadian Institute for Substance Use Research, Canada's homeless population has a higher rate of problematic substance use than the general population. However, Pauly said that homeless people are often wrongly stigmatized for substance abuse. "We have to remember that substance abuse is a way of coping with extremely difficult life circumstances and a response to trauma," said Pauly.
According to Buccieri, substance use can compromise immune systems. The practice of sharing drug supplies is risky, too, since it increases the chance of passing fluids and involves social contact. Pauly said the risk of passing COVID-19 by sharing drug supplies is similar to the risk of passing it by sharing a water bottle.
Social distancing measures and the resulting reduction in safe injection sites increase the risk of overdoses. Pauly said she wants homeless people to isolate as best they can, but worries that they are more likely to inject alone, boosting the risk of an overdose. She added that a good alternative is to inject with a friend at a safe distance.
Despite the risks posed by drugs, a lack of them is also dangerous.
Border shutdowns are disrupting the illicit market, resulting in many drugs being substituted or changed in ways that users may not be aware of. In some cases, this might push people towards more dangerous and readily available drugs.
According to Seccia, drug scarcity also increases the likelihood of crime, violence and social contact, as drug users try to find alternative access. "You don't care what will happen to you as long as you get your fix," said Andrews, a former heroin user.
If drug users are abruptly cut off, they could also suffer dangerous withdrawal symptoms.
To combat these problems, advocates are calling for safe access to drugs. The British Columbia Centre on Substance Use has issued interim guidance on how to safely prescribe drug alternatives. The guide says it's designed to reduce the risk of overdoses and enable social distancing during the pandemic.
Health-care avoidance
Cynthia A. Travers, a Kamloops woman who has faced homelessness, said homeless people often feel stigmatized by the health-care system, and are more likely to avoid care.
Homeless people are also more likely to ignore symptoms of COVID-19 as a cold or flu, since they are often exposed to the elements and suffer chronic pain.
Another CAEH survey of its partner communities found that 94 per cent had a confirmed COVID-19 case within their homeless population.
The full extent of the outbreak among Canada's homeless is hard to track, since people living outside the shelter system aren't being documented, said Seccia.
While advocates welcome emergency efforts to house and support the homeless during the crisis, they worry that interest and funds for the homeless will evaporate after the pandemic, leaving the homeless vulnerable to the next public health crisis.
Said Seccia: "It's like we're going to start all over again."
---
More Stories