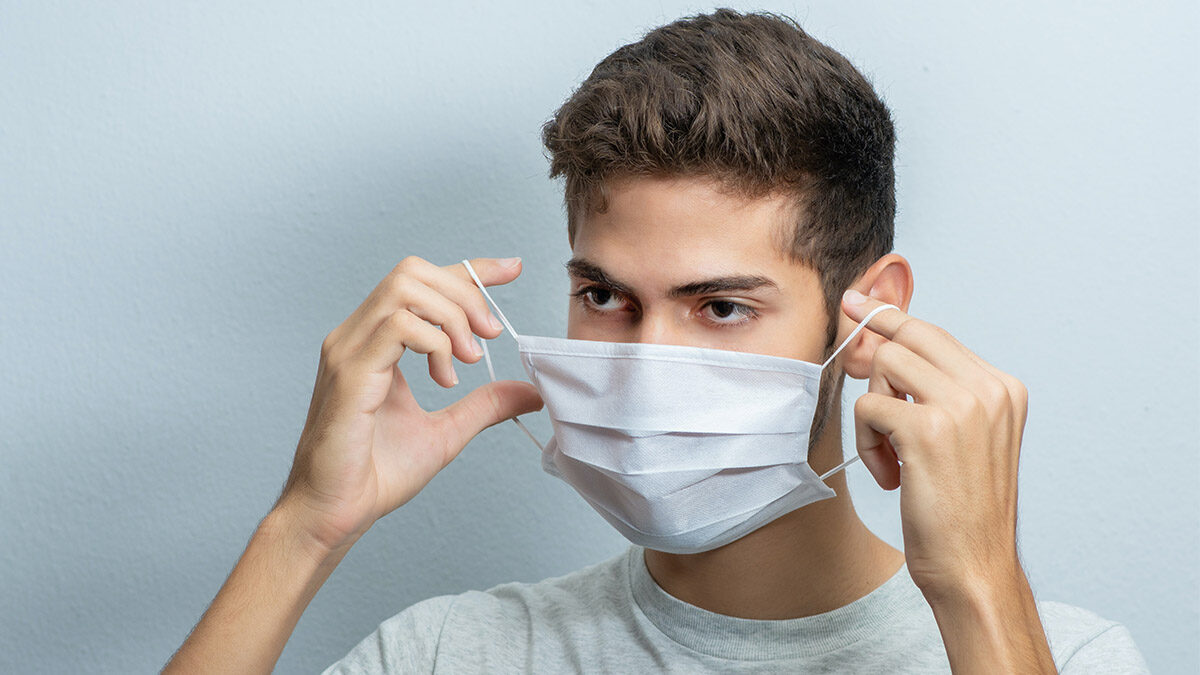 Sixty per cent of Canadians support the lifting of COVID-19 restrictions in their province, a new survey finds.
The study, conducted by the Angus Reid Institute, in partnership with CBC, asked 2,550 Canadians about the removal of COVID-19 restrictions in their province.
Nationally, 60 per cent supported the lifting of COVID-19 restrictions with 38 per cent of those saying mandates were removed at the right pace, and 22 per cent saying it happened too slowly. While 36 per cent said the disposal of public health measures in their province was happening too quickly.
In Ontario, the numbers were similar, with 39 per cent of respondents saying the removal was happening too swiftly, 35 per cent saying it was happening at the right time, and 26 per cent saying they felt it was happening too slowly. 
Although many were in favour of the winding down of COVID-19 restrictions, 73 per cent said they would support the continuation of mask requirements in public spaces, while 64 per cent support proof of vaccination in public places.
Regardless of the mandates established by provincial authorities, many Canadians said they would continue to take precautions to prevent the spread of COVID-19. Sixty-four per cent said they plan to keep sanitizing their hands, while 60 per cent plan to keep social distancing. 
Respondents were split on other measures, however. Of those quizzed, 53 per cent said they would avoid large gatherings, and 47 per cent said they would not. People were equally split around mask-wearing as half said they would continue to wear one, and half said they would not.
Dr. Tim Ramsay, the senior scientist at the Clinical Epidemiology Program of the Ottawa Hospital Research Institute said this sort of division is likely as certain individuals will continue to be proactive against COVID-19 regardless of mandates, while others won't. 
"Some people will choose to party like it's 2019, and some people will continue to disinfect, wear masks and avoid crowds," said Ramsay.
"I think that at this point, we have to accept that people are going to choose for themselves whether or not to continue to take precautions."
Emily Gray, a designer at a product development firm in Ottawa said she supports the Ontario government's plan to end the remaining COVID-19 regulations. 
"There's a point where you have to kind of accept that COVID is here to stay. So, if officials are saying we don't need mandates anymore, then I support it."
Even when Ontario's long-standing mask mandate is lifted on March 21, Gray said she will continue to wear a mask in public spaces.
"I would feel safer wearing a mask in high-density places."
Gray said she will also continue to take other precautions, such as staying home when she is under the weather and sanitizing her hands.
Although Gray supports the provincial decision to end public health orders such as mask mandates and vaccine passports, she acknowledges that those who are older or immunocompromised may not feel the same way.
"My mom is more nervous than I am. She is in her 60s and still doesn't feel comfortable with the removal of certain restrictions."
Ramsay said immunocompromised individuals will be at greater risk as restrictions continue to lift.
"Assuming [immunocompromised individuals] don't self-isolate, their exposure risk will go up, and their infection rate will go up," he said.
"It's mathematically impossible to remove mandates without also permitting greater spread."
Ramsay said removing COVID-19 restrictions is a tough issue to navigate. While it makes sense to begin easing restrictions, the repercussions of that decision are still unknown.
"Everyone says we need to follow the science, but the science is constantly evolving and there are lots of really critical gaps in what current scientific knowledge can tell us about the consequences of changing mandates," he said.
"While vaccination is an important tool in reducing the impact of COVID, it's not a magic bullet, and it never will be."
Ramsay said he wished the government would have taken a more gradual approach to the relaxation of mandates.
"I would have favored a more measured approach where we have a plan to start relaxing mandates in a graduated fashion with each step depending on what trends we see in response to the last step."