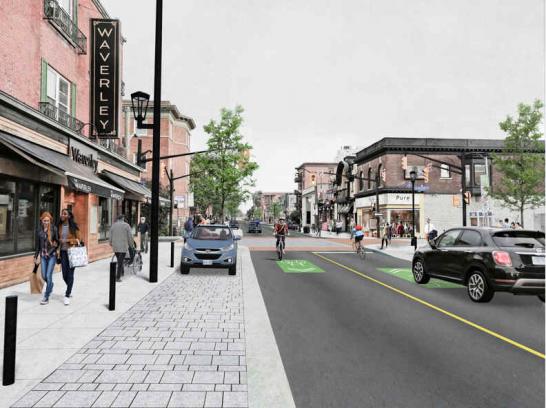 Busy Elgin Street will close to traffic for the year as the City of Ottawa embarks on the construction phase of its renewal of the historic roadway.
All vehicles, including bicycles, will have to detour around the construction zone. Pedestrians will be able to walk to businesses on the street.
The city is renewing the streetscape of Elgin but more importantly it is also renewing the sewer lines underground. Some date back to 1874 and are in need of replacement.
Above ground, there will be wider sidewalks, new bus shelters and traffic calming measures among other enhancements. The city will spend about $36.3 million.
The street will formally close Jan. 7 from Somerset to Catherine Street. Traffic between Laurier Avenue and Somerset will be impacted.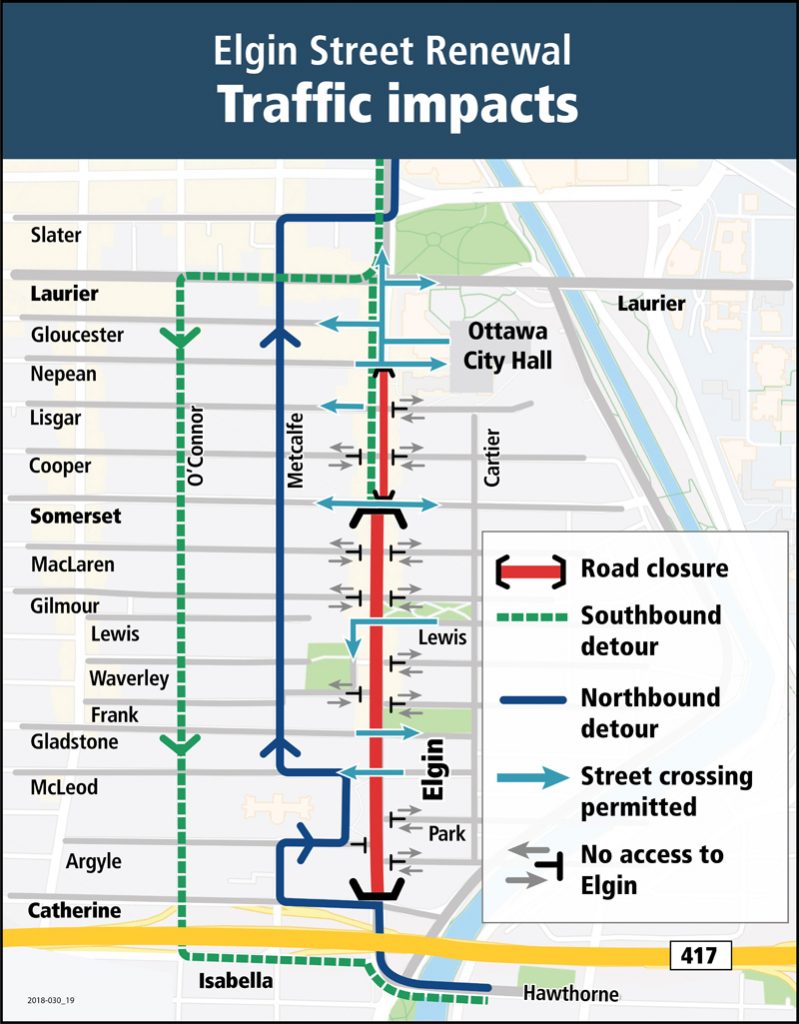 One southbound lane will remain open along Elgin south of Laurier to Somerset but parking will not be allowed.
Northbound lanes will be closed from Somerset to Nepean.
Crossing Elgin in a vehicle will only be permitted at Somerset (both ways), eastbound at Gladstone Avenue and westbound at Lewis and McLeod streets.
Those taking OC Transpo routes 5 and 14 will be detoured around the road closure and bus stops and shelters will be relocated along the detour routes.
According to the City of Ottawa website, traffic will eventually be barred along Elgin from Laurier Avenue to Catherine Street as construction progresses.
---
More Stories