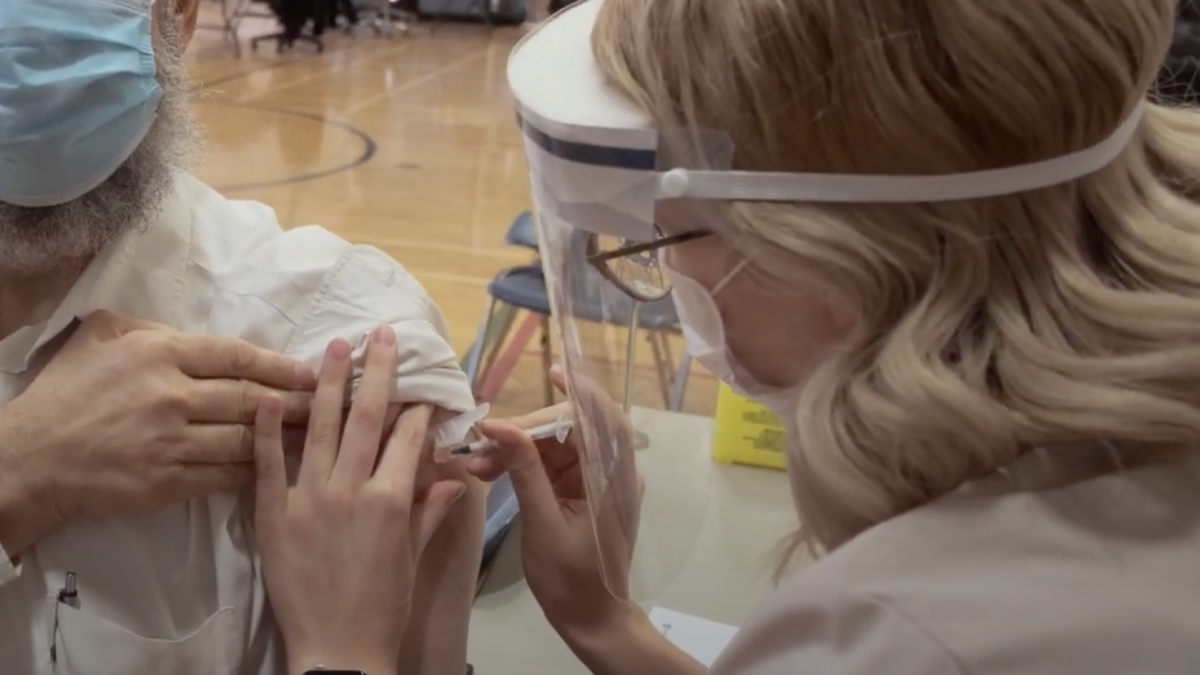 Health Canada's approval of a COVID-19 vaccine for children aged five to 11 represents a major step towards herd immunity in Canada and bringing the pandemic to an end, say experts.
But, in the face of widespread vaccine hesitancy, public health officials will be challenged to convince some parents of the benefits of immunizing young children against the coronavirus.
In the United States, the Centers for Disease Control and Prevention (CDC) approved the use of Pfizer's COVID-19 vaccine for children aged five to 11 on Nov. 2.
The approval prompted the first vaccinations of school-age children this month across the U.S. — notably at the Hartford Hospital in Connecticut — just seven minutes after the CDC's announcement.
Health Canada said Friday that its approval of the vaccine for children "marks a major milestone in Canada's fight against COVID-19.
"After a thorough and independent scientific review of the evidence, the department has determined that the benefits of this vaccine for children between five and 11 years of age outweigh the risks," the federal ministry said on Friday. "Health Canada has authorized a two-dose regimen of 10 micrograms to be administered three weeks apart, which is a lower dose than the 30 micrograms two-dose regimen authorized for people 12 years of age and older."
The decision on Friday was expected after Health Canada's Chief Medical Advisor, Dr. Supriya Sharma, had shared that Canada's decision on children's eligibility for the Pfizer vaccine would likely come by late November.
In its announcement about the vaccine's approval, Health Canada stated: "The clinical trial showed that the immune response in children five to 11 years of age was comparable to the immune response in people 16 to 25 years of age. The vaccine was 90.7-per-cent effective at preventing COVID-19 in children five to 11 years of age and no serious side effects were identified."
Although some parents of school-age children have expressed hesitancy over the approval, others are eager to get their children vaccinated "as soon as possible" — something that experts say is key in bringing the Canadian population that much closer to herd immunity.
"The argument just doesn't hold that for a pandemic that's raging all around us we shouldn't vaccinate. We mandate vaccination for all these other conditions that are much less consequential at this point for kids."

Said Dr. Samir Gupta, respirologist and clinician-scientist at the Li Ka Shing Knowledge Institute of St. Michael's Hospital and associate professor in the Department of Medicine at the University of Toronto.
This next wave of vaccinations has a number of direct and indirect benefits, said Dr. Samir Gupta, respirologist and clinician-scientist at the Li Ka Shing Knowledge Institute of St. Michael's Hospital and an associate professor in the Department of Medicine at the University of Toronto.
"The direct benefit obviously is protecting the child from infection. Although the chances of severe complications are low in children, they're not zero," said Gupta.
"Even kids five to 11, they've had many more deaths (from) COVID in the last year… So the argument just doesn't hold that for a pandemic that's raging all around us we shouldn't vaccinate. We mandate vaccination for all these other conditions that are much less consequential at this point for kids."
Although kids are less likely to get severely ill from COVID-19, Gupta said about one in seven kids who were infected with the virus experience "COVID long", or long-term, chronic symptoms from the virus, including body aches, brain fog, memory issues, fatigue and breathlessness.
"So there's the initial disease, there's the chances of severe outcomes, and then there's the chances of having long-term symptoms from it, too. So all of those are direct health consequences," said Gupta.
Indirect benefits
He noted that the vaccine also offers indirect benefits, most of which help remedy what he calls the social disruptive consequences, such as repeated COVID-19 testing and kids having to be pulled out of school if they are experiencing symptoms.
"Kids who have the sniffles have to be pulled out, have to get a test, have to miss a day or two of school, the disruption that causes for kids under education, the disruption it causes for families. … And then you have outbreaks at certain schools that just shut down entire schools in Ontario," said Gupta. "So all of those impacts on education and social development … that disruption continues because of the fact that we're still seeing disease in this population."
Ultimately, kids are vectors for illness, said Hannah Wise, mother to six year old twins. She feels strongly about getting her children immunized as soon as possible in part because of the risk at school and the ability of children to pass on the virus to those most vulnerable.
"I have family members, close family members, who are immunocompromised, who are cancer survivors, who are elderly and (meanwhile) my kids are in school and they are not able to distance and they're in a class of 20 plus kids, they take their masks off at lunch. Like kids are vectors for illness, they got sent home last week for two and a half days because they had runny noses," said Wise. "(So) I didn't have to do a ton of reading to make that decision for myself. As soon as the vaccines became approved, I was eagerly awaiting for the approvals to come through for the kids."
Considering these implications and the positive effects of increasing herd immunity, Wise said it has been "baffling" to hear so much talk in mainstream media from vaccine-hesitant parents reinforcing ideas that the vaccine is unsafe.
"It's a frustration of how the voices of the hesitant (are) being amplified," said Wise. "When it comes to vaccines and the public health crisis that we are in and have been in for almost two years now, I think the media has a real responsibility to just be very, very careful in the part that it plays in shaping narratives."
Last week, Wise shared her perspective with her Twitter followers online, with a statement that was liked and shared thousands of times, calling on the media to diversify their stories and sources.
"Seeing these articles that are amplifying voices of folks that are hesitant or critical of vaccines, is just very concerning to me, when, as far as I know, the vast majority of parents are chomping at the bit to get our kids vaccinated," said Wise.
Data published by Angus Reid on Oct. 18, shows that about 23 per cent of Canadian parents say they will not vaccinate their children aged five to 11. The data, from a survey of 840 parents of children aged five to 11, also found that about 51 per cent of parents want to get their children vaccinated "as soon as possible", and 18 per cent say they would get their children vaccinated but would "wait a while."
These rates of vaccine hesitancy might be considered high considering Angus Reid reported in a survey on unvaccinated Canadians that only about seven per cent of Canadian adults do not want the vaccine.
Ultimately, parents often worry on their children's behalf, said Dr. Christopher Labos, Montreal cardiologist and epidemiologist.
He said that although worrying about your child is a "normal human reaction", in this case — when facing the decision on whether to vaccinate your children — it is critical not to make decisions based on fear.
"We have to make decisions based on data," said Labos. "It's normal to be hesitant. It's normal to ask for information. But the information we have is that the vaccine is both safe and effective. So it's reasonable to ask questions, but we have to accept the answers that the data provides us."
He added, "I think what most parents need is . . . somebody to explain the data to them to show them what's been found. The unfortunate reality is, though, that a lot of these parents, when they go looking for answers, come into contact with sources of misinformation and that can lead them astray."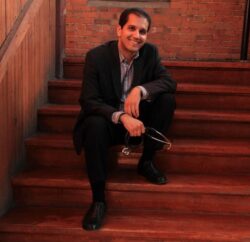 Labos points to some of the narratives propagated by public figures in recent weeks, such by Green Bay Packers quarterback Aaron Rodgers, who not only lied about being immunized, but also shared misinformation, claiming COVID-19 vaccines cause infertility.
"(It's) 100-per-cent untrue," said Labos. "That's an issue and that's going to scare people and it's going to push people not to get vaccinated even though there's absolutely zero truth to it."
It's part of why Labos has been sharing information about the vaccine trials and its findings online, in the news and through his podcast, The Body of Evidence, which he co-hosts with Jonathan Jarry, science communicator at McGill University and contributor to the #ScienceUpFirst initiative.
In one of their most recent episodes, Labos and Jarry tackled the topic of COVID-19 vaccines for children, breaking down some of the data and key findings from Pfizer's vaccine trial.
Labos said the results of the survey of 2,000 five-to-11-year-old children has been "incredibly consistent".
"The way the study was done by Pfizer for submission to the FDA, was they looked at two things: they looked at the antibody response in this younger age group compared to the older (group)... But they also looked at (the) COVID infections," said Labos.
Labos said the study found that the antibody response in children was similar to adults, suggesting that the vaccine was equally effective. Labos noted they also saw a 90-per-cent reduction in COVID-19 infections in the group — data which is akin to the results of the study in adults.
"That's particularly relevant because not only does that show good effectiveness but also good effectiveness against the Delta variant, which was the dominant strain circulating when the study was done," said Labos. "So I think we can look at this data and be confident that the vaccine works even in kids, even though there was no real good reason to think that it wouldn't. But now we have proof to that effect."
He noted that the "safety profile" of the vaccine is also highly favourable, as out of the 2,000 children there were no serious side effects — something which he noted proves that the "risk, if it exists, is very, very small."
Communication is key
Communicating these findings to parents is the tough part, said Gupta. He noted that this next wave of vaccination is unique because the vaccine campaigns are not targeting the recipients of vaccines, but their parents.
He said one of the key issues to address in the coming weeks and months is "perceived risk" among parents.
"Unfortunately, the perceived risk of COVID remains inappropriately low, and the perceived risk of the vaccine remains inappropriately high," said Gupta.
"So in the risk benefit of getting the vaccine, unfortunately for a lot of people it's going to tip in favour of not doing anything because they see the risk of the vaccine (as) higher than the risk of the disease."
That is why a big part of this campaign aims to educate parents on all the impacts of the virus and the vaccine without dismissing questions and concerns, said Gupta. He noted that offering truth and fact-based information and combating what he calls the "communication problem" are central.
"We're in an era where the way people access information validates their pre-existing bias, and that just makes them entrenched in that (belief)," said Gupta. "Conspiracy theories are attractive to some people and they get seduced by them. So it's not about debunking. ... It's about science being communicated in a way that is effective.
---
More Stories