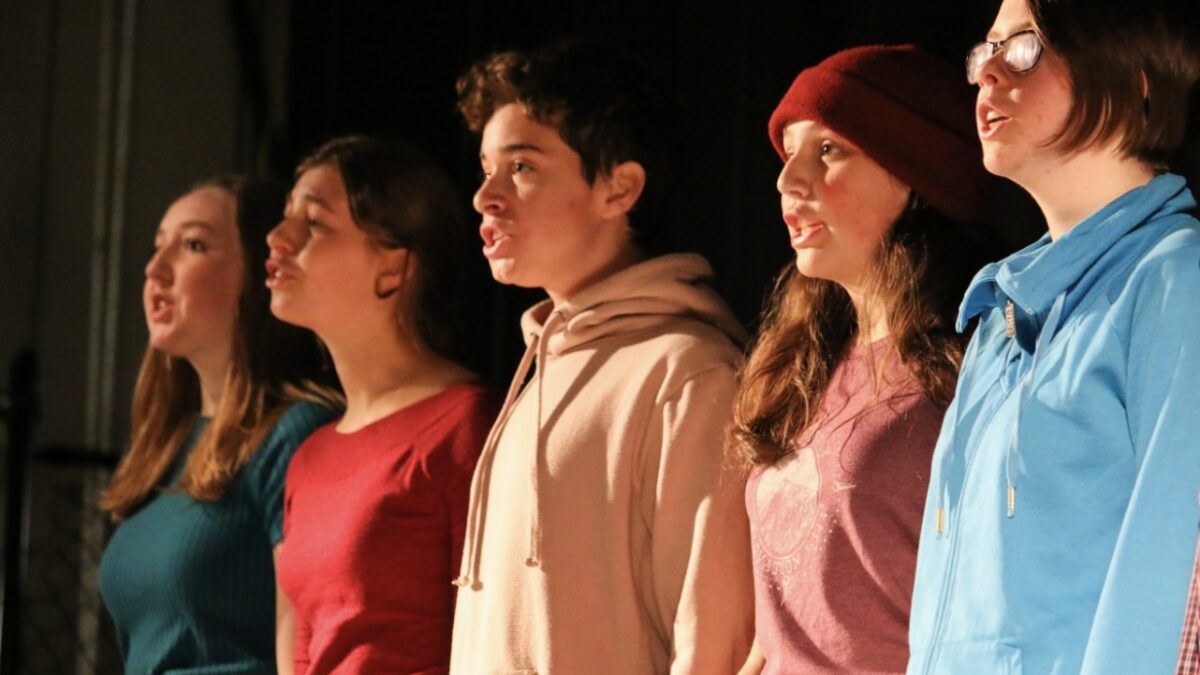 The Ottawa Children's Festival is bringing live theatre for kids to the national capital this weekend.
The OCF's Mini-Festival of the Arts, which is taking place in person at the Canadian War Museum runs through Sunday.
"We're very excited to be back in person, as it's been a while since we've been able to do a live event,"  said Tom Corden, communications and marketing co-ordinator of the Ottawa Children's Festival. 
"We're bringing live theatre back to events, now that restrictions do allow it."
This is the first in-person Ottawa Children's Festival event since the pandemic hit in March 2020. 
While an OCF virtual event was a success, organizers say they're thrilled to return to a live festival, and are closely following COVID-19 protocols set out by the province.
"We've done a ton of work to make sure everything is absolutely safe and people feel comfortable enough to come to these events," said Corden.
Proof of vaccination and valid ID will be required for anyone over 12.
The museum will also require anyone above the age of two to wear a mask indoors.
Along with the return of in-person events, the organization is also belatedly celebrating its 35th anniversary this year. OCF has been working to inspire the imagination of Ottawa-area youth since 1985.
Each year, the organization has hosted an annual celebration of live performing arts, including a handful of live theatrical shows for children in the capital region.
The festival aims to enrich school curriculum and encourage the arts as a fundamental part of children's education.
The OCF has stayed true to its mandate, producing award-winning programming for children, created in Canada and internationally.
"Through the event, we hope to educate and enrich (the lives of youth) through the diverse programming that we have," said Corden.
"Things like comedic acting and tackling climate crisis at such a young age can be quite educational."
The mini-festival is set to feature four live shows, each targeting a specific age range.
Jam Side Up, presented by Montreal's Kif-Kif Sisters, is aimed at children five and up. 
It's described as a high-energy act that combines comedy and acrobatics: "These identical twins make bunnies fly and fight the giant chewing gum," states the festival website. "They perform wacky stunts to wow and inspire the imaginations of their audiences."
12, an original theatre piece by 100 Watt Productions, tackles a more serious topic: the climate crisis and the future of our youth.
It targets those eight and up and is performed by a youth cast.
"It contrasts from the silly, high-energy programming of Jam Side Up," said Corden. "12 is a bit more serious but also good programming to have. It has an important message."
Another production featured at the festival is Crossing the Ocean, a multimedia theatre piece that combines traditional and multimedia storytelling.
The one-man production, with screens across the stage to help tell the story, asks children the question: "What will you remember when you grow up and how?"
The show, staged by Youtheater, is geared towards children six to 12 and is intended to encourage them to tap into their emotional side.
The final show revisits the classic tale, Thumbelina, which tells the story of a thumb-sized girl on a quest for freedom. 
"It's an all-female cast that puts on Thumbelina through puppetry, dance, and music," said Corden. 
Thumbelina targets children four and up and will be featured in English and French. 
The French edition takes place on Sunday, while English performances are held Friday and Saturday.
Corden said that while it won't be a packed house, festival organizers are expecting a good turnout since people are ready to enjoy live theatre again.
"I think they've (children) had one of the toughest times to get through the social distancing era," said Corden. "If we're the medium to start to bring people back together again, we're very excited about that."
---
More Stories