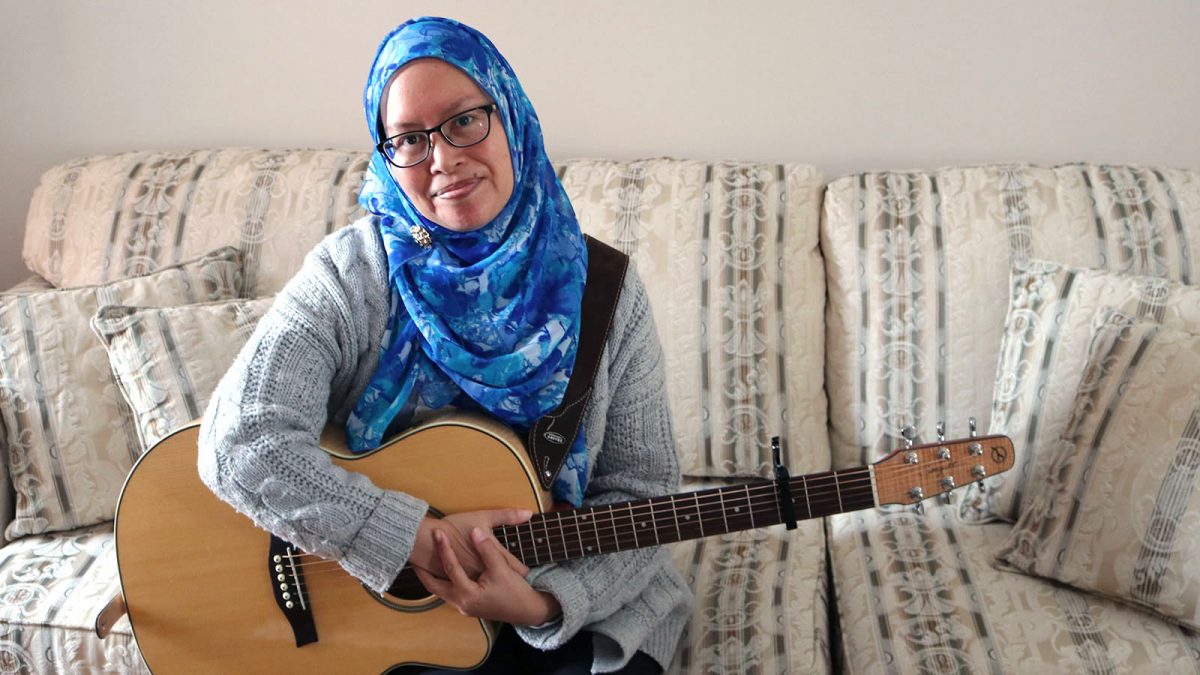 Habiba Ali found herself writing plays and acting them out with her siblings when they were children because her father didn't believe in having cable television. She said the plays always reflected issues they were facing, such as poverty.
"The problems around me helped humble me and my siblings into now wanting to give back," Ali said softly in her Bayshore home. "I started from doing that and now I do give back as best as I know how."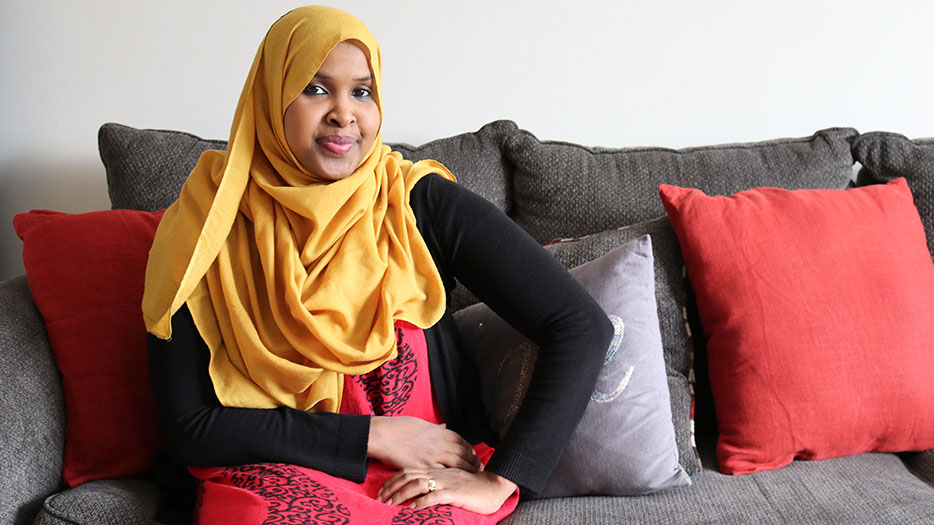 Ali performed her work at a women-only art show in November that celebrated a decade of empowerment for Ottawa's women Muslim artists. The event, held at Centrepointe Theatre, showcased poetry, music, visual art and theatre works of women in the community.
Expressions of Muslim Women provided the participants with the "perfect space" to share and connect with each other, said Audry Saparno, one of the event's co-founders.
She said the idea that Muslim women are oppressed and unable to express themselves is a negative stereotype that the group wants to dispel. "It's empowering for other people to see that a Muslim woman has something special to share," said Saparno.
She said the event came to life after Khadija Haffajee, a former school teacher, emailed her and several other women 10 years ago, inviting them to a brainstorming session on how Muslim women can promote peace and justice in Ottawa. The group decided it would be women only, "because Muslim women don't have the tendency of getting in front of a mixed-gender audience," Saparno explained.
Ali, who is a mother of four, has been performing at the event for 10 years. She plays the role of an elderly Somali woman, known as Hawa Haaji. She said the character has given her a way to comment on issues she sees in her community, such as mental health and addiction.
The playwright said that for years, the narrative imposed on her community was one that only spoke of the struggles they faced.
"No, I refuse to give in to that narrative," Ali said. "I want to create my own.
"Shit does happen, but how do we use that to empower ourselves, to have our story told from our lens?"
Baraa Arar, a local spoken-word artist and a recent Carleton University graduate, said she feels empowered while performing because people are listening and seeing her — literally and figuratively.
"Muslim women, especially Muslim women who wear the hijab, and other racialized women, are not often told 'Yes, your lived experience is important in its own right'," she said. "Spoken-word poetry allows that."

"These are Muslim women defining themselves not in relation to anyone, just with their art, and that is important."
Saparno defines herself as a singer and songwriter who found a passion for music at a young age. She recalled writing and performing a humorous song about being single and dealing with women's issues at the first Expressions of Muslim Women show in 2008.
She said after that performance, women approached her to say they related to her story and felt inspired to express themselves in similar ways.
"It created a dialogue with Muslim women themselves as well as non-Muslim women about being a women and having to deal with these challenges."
For Arar, art is also a way to make sense of her experiences as a Muslim woman who wears a hijab and feels "relatively marginalized."
"Writing is a way I make sense of all that and my sense of self in the world," she said.
Ali commended the group who are giving Muslim women this platform; however, she added this art needs to be showcased to men too.
"We need to show our light to the men who are going to be fathers and partners … because there she is shining in her element."