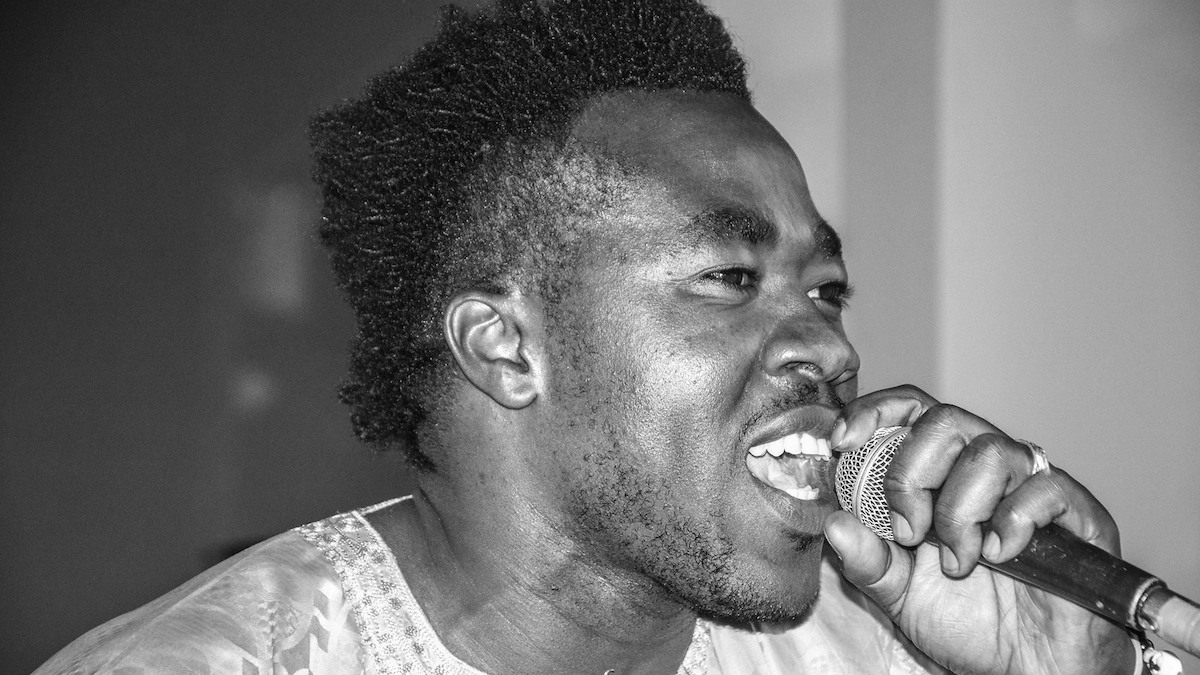 Capital Current continues its occasional series profiling some of the people who are making a difference in our community:
Wise Atangana hopes to see a cultural centre for the Black community open this year in the heart of Ottawa.
Atangana focuses on empowering that community through art. He spreads motivation through music, poetry and spoken word. The immigrant from Cameroon is a full-time artist.
In his native language, he says, Atangana means storyteller, which is what he says he strives to be, sharing his stories and those of the Black community through music.
After the killing of George Floyd in Minneapolis, the Black Lives Matter movement reached every corner of the world. Atangana says that these protests are important, but following up with action is even more important, which is what gave him the idea for creating a cultural centre.
"Everybody experiences a little bit of discrimination, but Black people, Black youth, aren't really treated well," he says. Statistically, Black youth are more likely to drop out of school earlier, to end up in jail, and to be neglected by society, he says.
A safe space
The cultural centre is meant to be a permanent space where the community can feel at home, a space "to permanently educate people and raise awareness," he says. 
"I can use my voice, my art, and create tools to really help the next generation." Atangana's vision is for a physical and virtual space in downtown Ottawa that will help Black youth learn to be confident in society.
His vision for the cultural centre is a space where Black artists work on their craft with the help of older mentors, as well as gain access to resources that would not otherwise be available, such as recording equipment and writing tools. He believes such a place is key to the long-lasting success of the Black community.
He has pledged, in partnership with a non-profit organization, ArtsConnect Ottawa, to raise $100,000 to rent space for the cultural centre, and is determined to have it up and running in early 2021. Part of the funding will come from sales of his own recent album, "Black Lives Matter, Justice for Peace."
To support creation of the centre, you can donate here.
---
More Stories