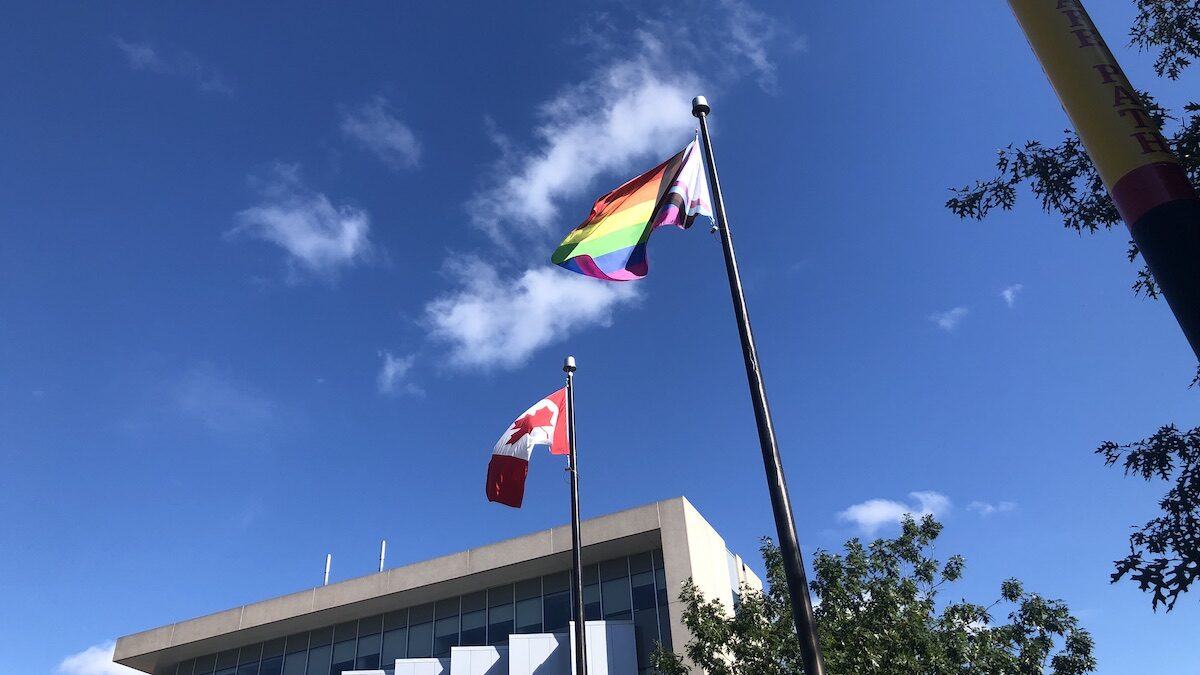 The recent raising of the Pride Flag outside of Carleton's Azrieli Theatre marked a milestone moment in the history of LGBTQ2S+ rights at the university.
The flag-raising kicked off a week of Pride Festival events organized by the Student Experience Office at Carleton, with a range of activities to celebrate and teach about the queer and trans community on campus, including a virtual Q&A with Schitt's Creek star Dan Levy, a drag show and Queer Dating 101.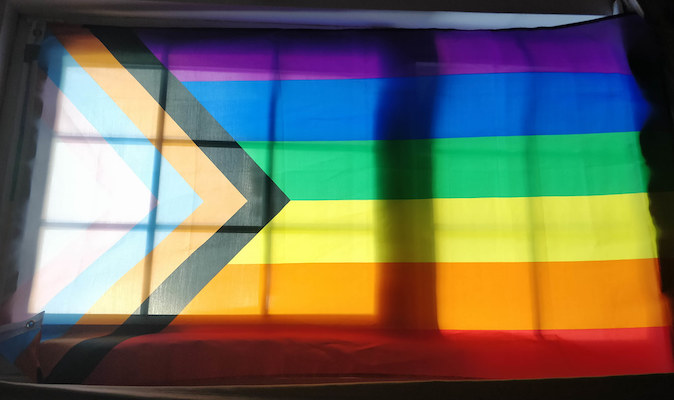 Jay Slawter and Drew Escano, hosts for the flag-raising, explained the meaning of the Progressive Pride Flag used for the ceremony.
"On the progressive flag we have the six colours widely recognized as a symbol of lesbian, gay, bisexual and transgender. And now having the five arrow-shaped lines added including black and brown stripes to represent marginalized queer and trans folks of colour," said Slawter during the cermony.
Escano explained that it also represents "those living with and those we have lost to HIV and AIDs, as well as the colours pink, light blue and white for trans identities."
Slawter said that the addition is separated from the original six-striped flag "because of their difference in meaning, as well as to shift focus and emphasis on what is important in our current community."
Although there have been many Pride events on campus over the decades, this year's festival was the first institutionally funded and supported Pride Week. It was a big step forward, said Lydia Harvey-Lloyd, a fourth-year forensic psychology student and part of the SEO team of organizers.
"In past years, the institution hasn't necessarily been entirely vocal on where they stand because, I think, they often don't want to be politically involved — they want it to be a student-run thing," said Harvey-Lloyd. "But with the institution's support comes resources, comes more promotion, it's a bigger thing on campus … We're suddenly opened up to a lot more opportunities."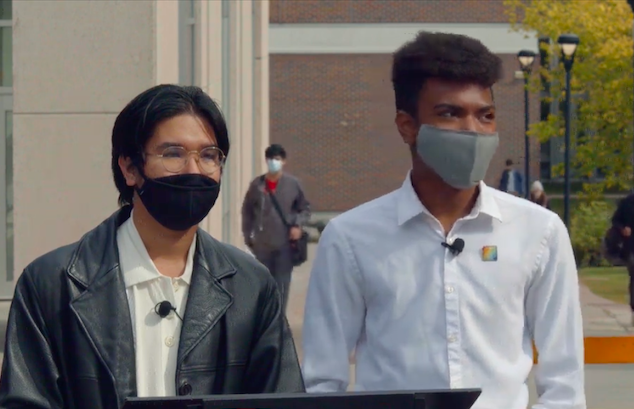 Harvey-Lloyd put together a timeline of queer and trans students' history at Carleton. It highlights queer groups and spaces on campus over the years and what the university's role was throughout.
Harvey-Lloyd said she wanted "to show people that we've been on campus, and we've been vocal since 1972. That was the first meeting. They called themselves just 'Gay People at Carleton' — like, that's pretty cool."
She pointed out that this is only the second time that Carleton has officially raised the Pride Flag. The first was in 2019, following nine years of queer and trans groups requesting a flag-raising ceremony and repeatedly being denied.
Harvey-Lloyd wanted to make sure that, although the timeline would showcase how far queer and trans communities on campus have come, it would also show all the barriers and disadvantages they have had to deal with at the hands of Carleton University.
"At the end of the day, I was doing this for the queer and trans community on campus. No way was I going to say I was doing this for the institution. Like, I'm doing this because so many people, myself included before I started the project, like, I had no idea the rich history we have here," she said, talking about her inspiration for creating the timeline.
Harvey-Lloyd spoke with Jen Sugar, Carleton's director of admissions services, about Carleton University Safer Space Program, training that was meant to increase positivity and safe spaces for queer and trans students. Harvey-Lloyd explained that Sugar developed and gave out this training for free from 2009 to 2016 because the university didn't provide funding. In 2016, Equity and Inclusive Communities Carleton adopted the training program and began receiving funding.
One of the Pride activities was a CUSSP training session delivered by Carleton's equity office. Harvey-Lloyd explained that the event was important because, despite getting some funding for CUSSP, many students on campus still didn't know about it. That just showed how much work still needed to be done for the queer and trans community, Harvey-Lloyd said.
"I would say the biggest next step is for the university to listen more," Harvey-Lloyd added. "For years now, we've put out an official list of demands from the queer and trans community to the university, and for years we've been ignored."
"Even though there is still a lot more work to be done here at Carleton, we're very grateful that this October 4 to 8, we are able to bring you a Pride festival celebrating the full diversity of a 2SLGBTQ+ community," said Slawter at the flag-raising ceremony.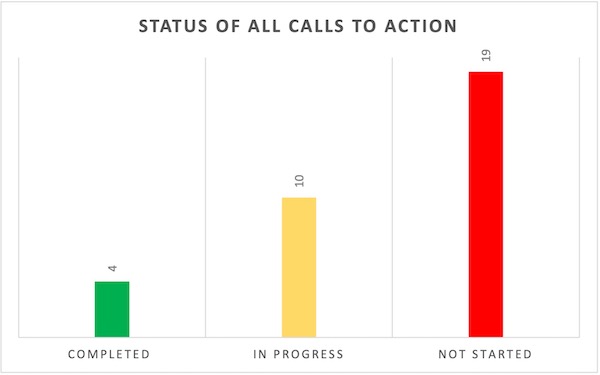 Harvey-Lloyd said that, more than anything else, she wants her timeline and the Pride Festival to make queer and trans students feel less alone at Carleton.
"I think that we do have so many great resources on campus and groups, but it's not as visible as it should be," she said. "And it's not any fault to them; it's really an institutional thing . . . I just kind of want to show (queer and trans students) that we're here and we can be proud of it, and we can talk to each other — and it doesn't have to be a hush-hush thing."
---
More Stories