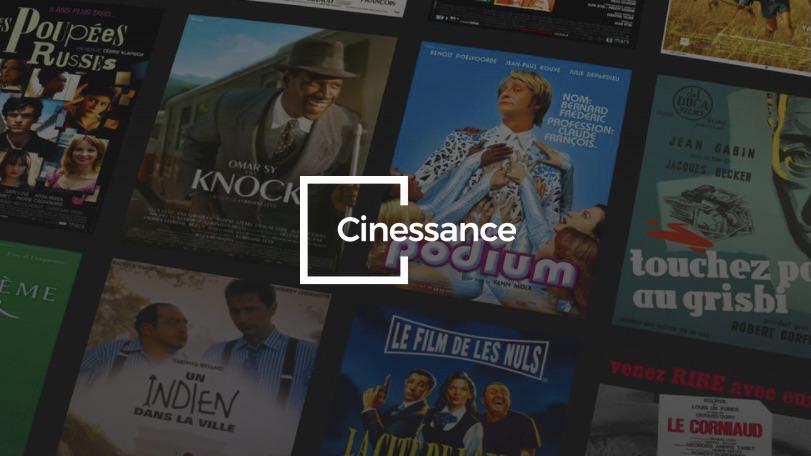 Seeking out French films online has been a struggle for francophones and francophiles; but with the recent launch of Cinessance, it may become easier.
After its debut in the United States and Canada on Nov. 16, the French-language platform aims to fill a major gap in the streaming market. With many major streaming platforms such as Netflix and Amazon Prime Video lacking French content, Cinessance founder Clément Monnet said he hopes to make the genre of cinema easier to find.
He added that featuring films with subtitles in French and English will not only benefit francophones and francophiles, but also people interested in learning the language.
Monnet grew up in France and said he learned English from watching the hit television show "Friends" in English with subtitles. He said because of this, he knows personally how great of an impact media can have on a person's ability to learn a foreign language.
After moving to California in 2015 to co-found Voom, an Uber-esque service for helicopters that ended operations last year, he observed that it was noticeably harder to watch and share French films online. Monnet traveled to Singapore and China before settling down in the U.S., and during his trips, he'd typically watch French television shows or movies that were available on airlines' entertainment systems.
However, there were several instances post-flight when Monnet found himself struggling to find online version of particular films he had enjoyed in the sky.
With an American fiancée who wants to learn more about his first language, the 34-year-old entrepreneur said this issue often inhibits him from sharing his love of French cinema with his partner.
"My fiancée doesn't speak French, but she understands a little bit," he said. "There's so many times where I'm trying to show her a French movie . . . and all the time we just fail to find it online."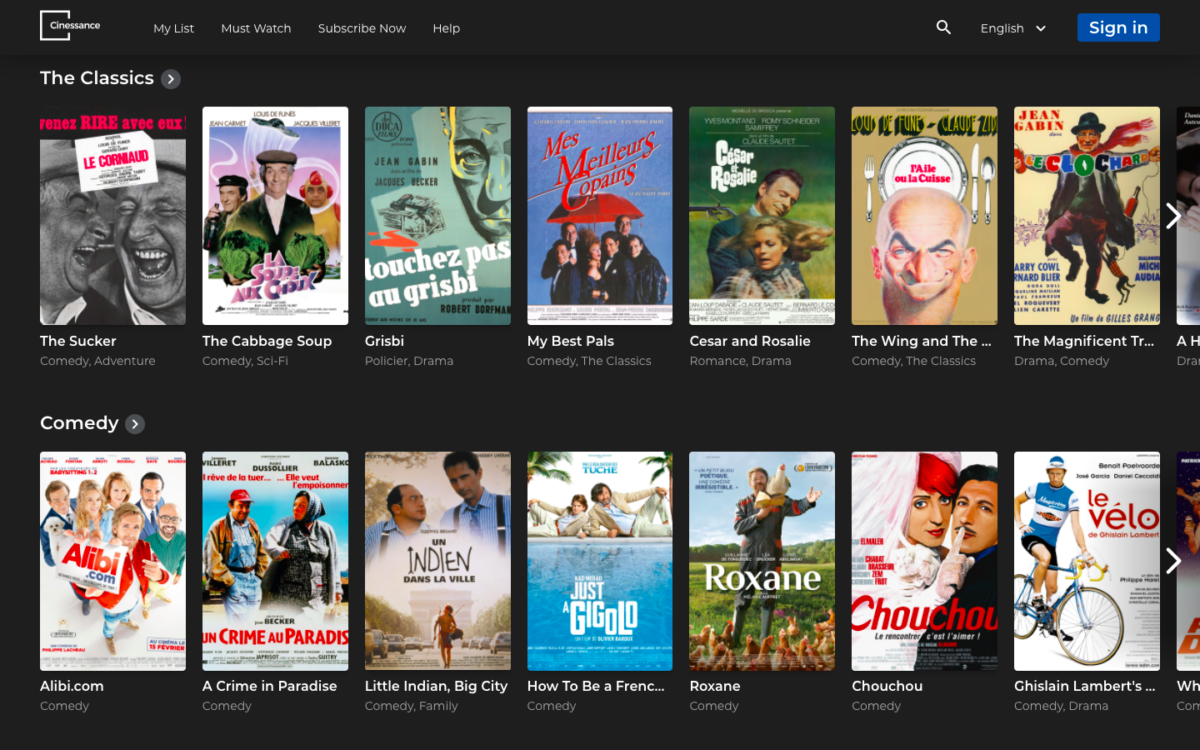 And he's not the only one dealing with this issue. With around 300 million francophones and 120 million francophiles across the globe, many have struggled with access to French films. Brunante Rastello, a francophone student at Laval University in Quebec City, is one.
"I'm on Netflix and Amazon Prime and honestly, there's not that much French content," said Rastello. "They recently added a lot of Quebec movies and series, but other than that, there's not really any of the classics."
With Cinessance offering just more than 100 movies, Monnet said he hopes to house 500 to 1,000 films in streaming service's catalogue by early 2022. After that, the goal is to add television series to the mix, but for now the focus is on cinema.
"The catalogue is super rich, from the classic to modern movies," said Monnet. While the starting selection may seem small compared to what other platforms have to offer in the English language, he said it's more than enough to kick things off.
Monnet said the pilot phase of Cinessance has been a success so far, with more than 1,000 people subscribing in the first 24 hours of release. With that has come feedback from his new audience — customer input that he said his team is working to implement into future updates.
In July, more than 60 films produced in Quebec were added to several streaming platforms, including Netflix Canada, Club Illico, Crave and Ici Tou.tv Extra.
Rastello said a service like Cinessance is crucial for French representation, but she hopes to eventually see more French-Canadian content available on it soon.
"I think it would connect to a lot of Quebecois," she said. "I think it would interest a lot more francophones here."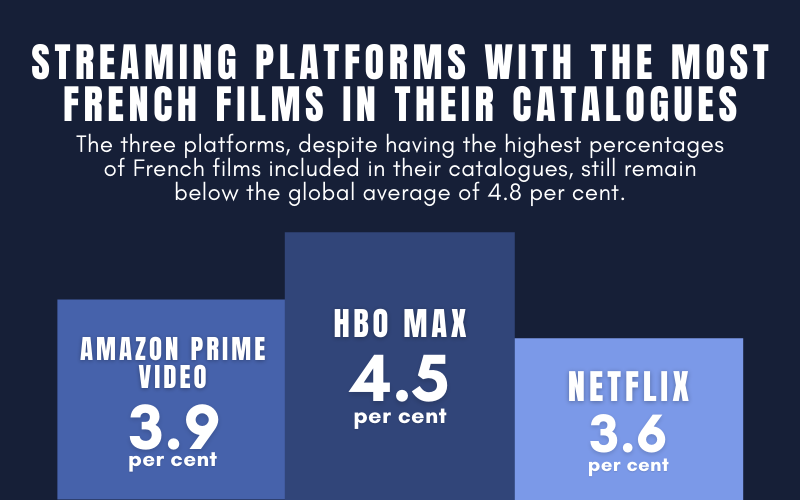 The same sentiment is echoed by l'Assemblée de la francophonie de l'Ontario director Peter Hominuk, who said accessibility to French-Canadian content would greatly benefit Quebec and Canada as a whole. With more of this type of content becoming available online, an increase in demand for new content will naturally follow.
And with the popularity of French film in North America alone, this seems to hold true. According to a recent UniFrance study, the genre has slowly gained traction on streaming platforms; it jumped from occupying 2.4 per cent of digital catalogues in 2019 to 4.8 per cent this year. With France being one of the largest movie exporters in the world, Monnet said it's important to have the wide variety of content available online.
"This could really help make our Canadian French-language television and movie producers have access to more funding and to new projects," said Hominuk. "It's going to give us this opportunity to see more content and I think that it's going to break barriers."
---
More Stories