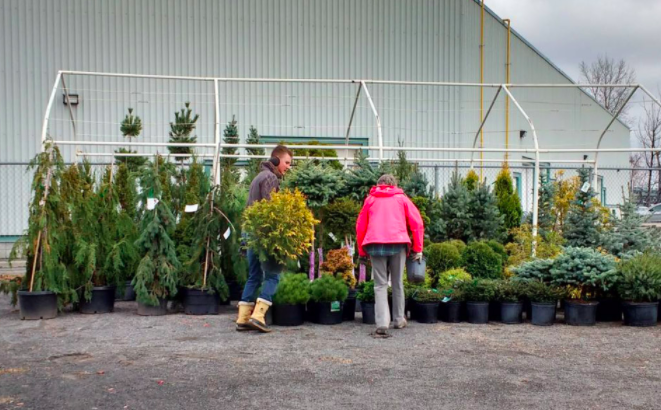 Garden centres remain open during Ontario's stay-at-home order and they are gearing up for what they expect will be a surge in business as people turn to the power of plants as a way to help get them through COVID-19.
"The supply chain is a big deal for us this year, even as we're in March right now, our current traffic is looking like what normally happens in May," said Kris Moriettie, customer service representative of Terra Greenhouses in the Greater Toronto Area.
The gardening trend took off last spring, after the pandemic was declared. Moriettie believes like the toilet paper craze in March 2020, people were concerned about a food shortage.
"I think that triggered something in a lot of people that said 'holy smokes I think I should start a garden at home,'" said Moriettie. "Everyone has gotten a green thumb since being stuck inside," she said.
Mary Reid, owner of Green Thumb Garden Centre in Ottawa, said she saw a 46 per cent increase in sales in comparison to spring 2019. The landscaping service side of the business was lower because of restrictions but sales were up overall.
"It appears more people are interested in hobbies that are outdoors. In particular working in gardens that are on their balcony (or) on their deck, because they're spending more time at home," said Reid.
Morettie says Terra Greenhouse's email subscription list is showing a shift in demographic. Their main audience now ranges from 25 to 64. Although their biggest age sector is 35 to 44, many people in their late-20s and early 30s are becoming interested in plants.
"The younger millennials are getting really into the idea of being 'plant parents,'" she said.
Alyssa Lee is a fourth year student at Carleton University who started gardening during the second lockdown in January 2021.
"I have 50 little babies that I take care of and they somehow take care of me by making me happy and helping my mental health," Lee said.
Morettie said her garden centre provides options for people who may not have a yard.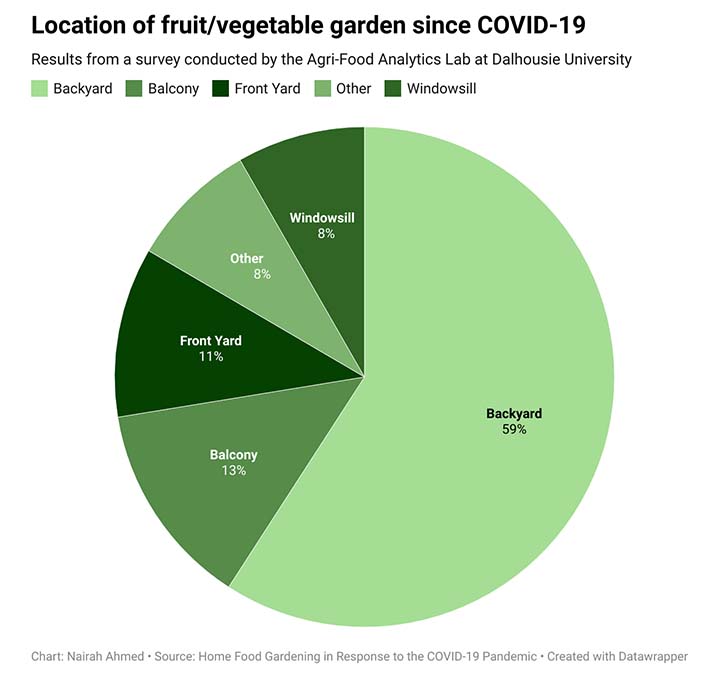 "There's a want to grow food and things outside so we're responding by bringing the focus to container gardens and balcony solutions," she said. "We're (also) trying to provide information to new plant parents."
Morettie added that her centre has also seen a big jump in demand for house plants.
"There's a want to transform the home space, whatever that looks like," she says, "People are really on it this year."
Concerns for gardening in a lockdown
Reid's main concern this spring is the uncertainty. As Ontario grapples with the 'third wave,' they may have to open solely for curb-side pickup after preparing to run in-person operations. But whether they are doing in-person or curb-side pickup, she anticipates a busy season.
"I think the people who really got enjoyment of their gardens will continue to garden," Reid said.
As a student, Lee enjoys plants, finding they put her mind at ease.
"Being able to take a couple minutes to lean back and admire them and just feeling that extra bit of satisfaction — it helps," said Lee.
Morettie advises anxious gardeners not to panic. "Enjoy the process and if you have your heart set on something, it's better to shop early, than to wait," she said.
---
More Stories