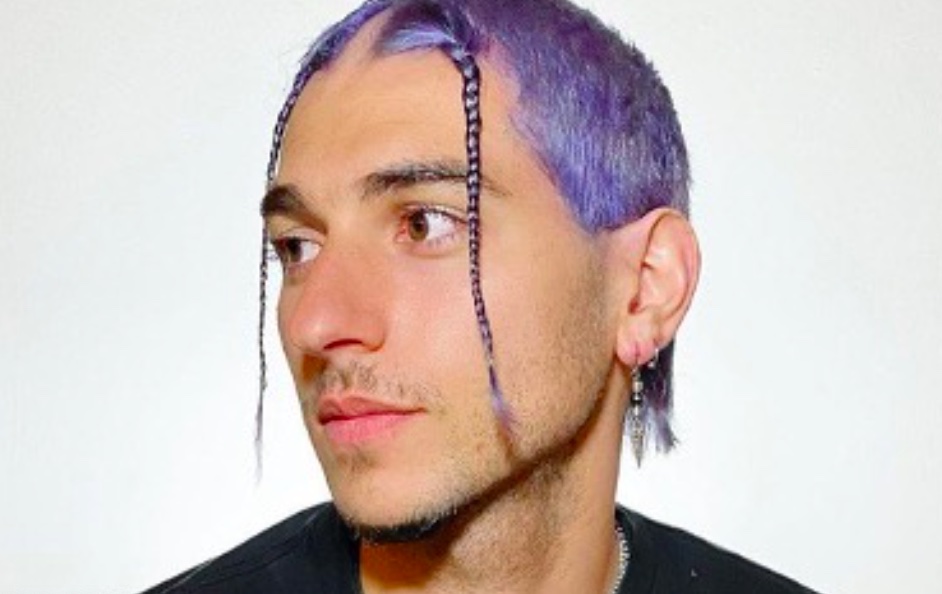 An Ottawa-born songwriter who earned his fifth Grammy nomination this year for co-writing Post Malone's hit single "Circles" — which was nominated for Song of the Year — is heaping praise on Canterbury High School's renowned arts program for helping him launch his charmed career in music.
Canterbury High School, located in Ottawa's Alta Vista neighbourhood, is the regional English language arts school.
Kaan Gunesberk, who now lives in Toronto, is a multi-instrumental musician who has worked with artists such as Drake, The Weeknd, Justin Bieber, Camila Cabello, Travis Scott, Zayn Malik and Shawn Mendes.
Gunesberk said his opportunities to work with so many high-profile artists came about through his friend and fellow Canterbury alumnus, Chester Hansen, the bassist for the band BADBADNOTGOOD.
At the time, Hansen was sharing a studio space with Frank Dukes, the influential Toronto-based record producer behind hits for Drake, The Weeknd, Taylor Swift and many others — and a 22-time Grammy nominee and three-time winner. Dukes is also a co-writer of "Circles".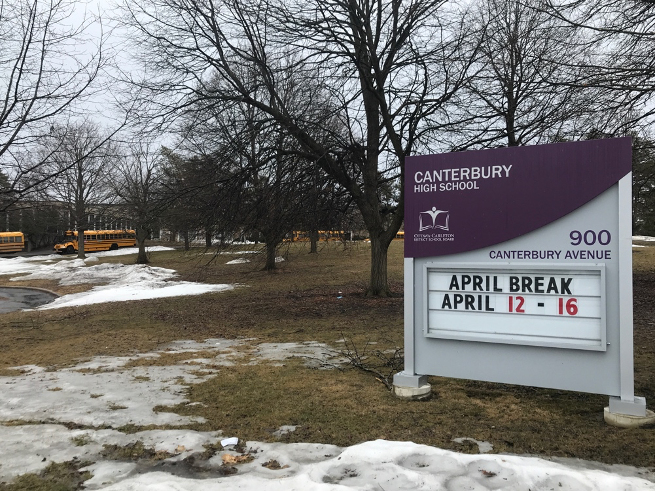 When Hansen's band went on tour in 2014, he recommended Gunesberk to Dukes as a songwriting collaborator, and the two have worked together frequently ever since.
"My main, core music community is still mostly people from Canterbury," Gunesberk, who studied tenor sax at Canterbury and graduated in 2009, told Capital Current.
Canterbury's music program encourages students to get involved in different productions. This fosters an incredibly close community, said Laurie Hamilton, a former music teacher at the high school who taught Gunesberk when he was a student.
To Hamilton, the way students supported each other – no matter what their backgrounds – was something that really stood out when she first started teaching at Canterbury.
"The students really take care of each other, and they really bond and they form life-long friendships," said Hamilton.
Gunesberk said he always thinks fondly of his time in high school and is grateful for the community he found there.
"It's an incredible place for this experience of community and creativity," he said. "It's a very magical place."
Gunesberk said the acceptance of each student's individuality at Canterbury propelled him into his career after high school. He went on to study jazz at the University of Toronto, but his core music community remains those he met at Canterbury. 
"It was just a place where people could be themselves, or discover who they were without fear or judgement or aggression, or anything," said Gunesberk. "High school is such a formative time for people, and so to have that experience and to continue through life after that as a foundation, I couldn't ask for anything more."
In all her years of teaching, Hamilton said Gunesberk stood out as a student. She said he's incredibly talented and hardworking and that she always knew he would be successful.
"He was always a favourite at any of our assemblies or coffee houses," said Hamilton. "People would just love to listen to him."
Hamilton said she remembers Gunesberk's ability to work hard and excel at any style of music. She said he was fun-loving and silly but also a sensitive and caring person.
"He was always very confident in his abilities, but he was also very humble," she said about his talent as a musician.
Gunesberk's humility comes through when talking about the Grammy nomination for co-writing "Circles." (Billy Eilish's "Everything I Wanted" won the Song of the Year prize at the March 14 awards ceremony.)
For Gunesberk, the nomination is "definitely cool for the ego, but I don't think it's something to chase," he said.
He added that he's grateful for the nomination and to be acknowledged by the music industry, but said his intentions in creating music is never to win awards. He said he doesn't really see the music he works on for pop artists as his own, personal creations, so he doesn't think much about the success of those songs. 
He said his main interests are his own musical compositions, which are more personal and spiritual to him. He's more focused on his own journey, he said, his own understanding of self – and finding his creative voice. 
His own compositions are more experimental. Recently, he said he's been exploring traditional music — especially from Turkey, because his own family heritage is Turkish. 
Working on pop music, "it allows me the privilege to, sort of, walk this path. It bides me time," said Gunesberk. "It allows me to focus even more on my own, personal music, so I'm very grateful for it."
Musical success inspires
For the Canterbury community, Gunesberk's success has brought pride and gives reassurance to today's students that they could be successful pursuing careers in the arts after high school.
"Seeing that people had gone through the path I was on and that they had done great things, it made you feel like this wasn't just an arts school, this was something special," said Jack Moss, a musician and Canterbury music alumnus.
"I'm incredibly proud of Kaan," said Hamilton. "I feel blessed that I had a chance to work with him in high school and that he still speaks so fondly of his high school experiences."
"I wouldn't be here if it weren't for the school and my experience there and the people that I met," said Gunesberk. "I met so many people there that are so integral to how I function in this world, how I see myself in this world. I just have a community that is hard to come by for other people and I'm very appreciative of it."
---
More Stories