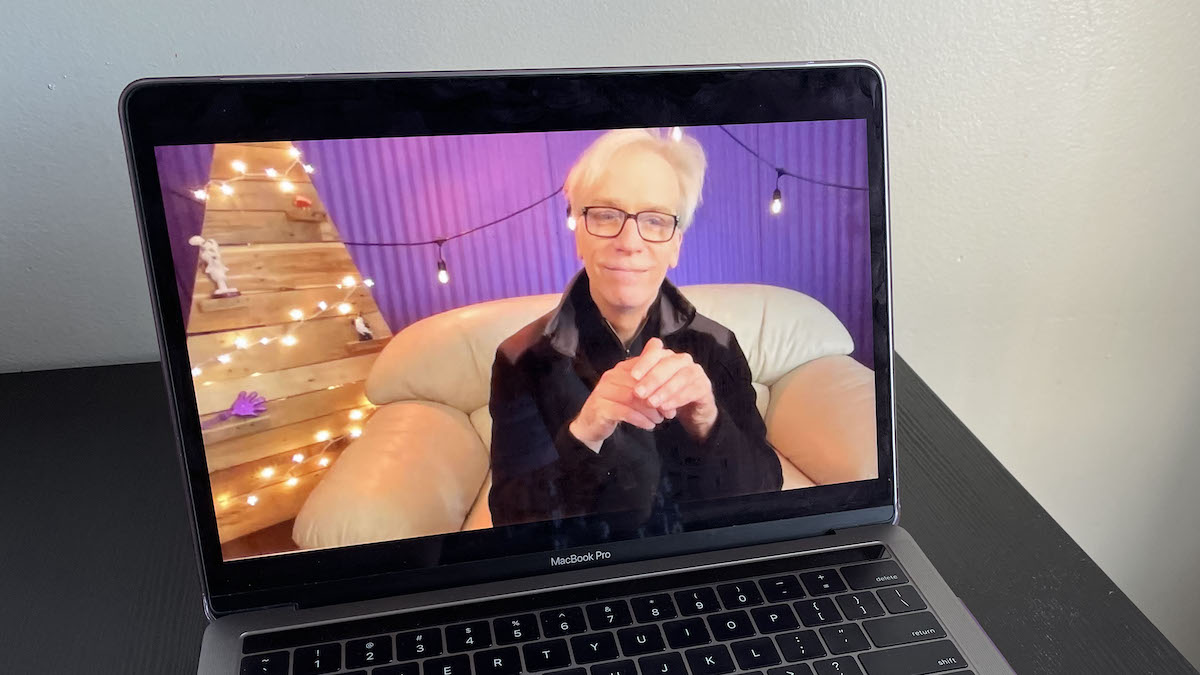 In this pandemic year, live performers of all kinds — musicians, stage actors, dancers and comedians — have struggled to reach audiences. Canadian magicians and illusionists, too, have had to pull a few rabbits out of their hats to abide by COVID-19 restrictions while continuing to do what they love. 
One Ottawa magician is being described as a "pioneer" of virtual magic shows that have helped him stay in business.
"Never would you think your whole livelihood would be shut down simply because no one can get together," said Chris Pilsworth.
Before the pandemic he was performing live up to five times a week. Then, suddenly, all of his shows were cancelled for months. Pilsworth was forced to make major adjustments to keep his career afloat.
"At the start, when everything first got cancelled, I was shocked like everyone else — just shocked," Pilsworth said. "It was really quite the learning curve, but with such a big community of magicians online, I was able to transform my shows to be on Zoom." 
Pilsworth has been able to make ends meet and even perform some free virtual shows for charity events he's passionate about. Going from travelling the world for performances to producing live events from his living room, Pilsworth is grateful that he has managed to keep his business going. 
Ryan Pilling, an Ottawa newcomer, has turned his magic performance career into a magic creation and teaching career. Giving virtual lectures to magicians' clubs around the world, Pilling has connected with countless people like himself and inspire new ideas. 
"Since the pandemic has struck, I've stepped into doing more education for other magicians," said Pilling. Starting his virtual path by hosting online meetings for magic societies, Pilling was eventually recruited by the International Brotherhood of Magicians to become their technical producer and begin hosting workshops for thousands.
"Someone who may not be able to go on tour and do their workshop, you can just come to their home! We can introduce you to this person you've never heard of and kind of shine the light on their talents," said Pilling.
"The whole industry had nothing to do, everybody was at a standstill," he said. "But the way we coped was by coming together …  So it's been really positive how we've all adapted to these changes."
Many performers have flipped the switch to Zoom, but not all have been able to transfer their talents to virtual formats. Richard Cole, otherwise known as That Hypnotist Guy, has been a comedy hypnotism entertainer for 20 years and has recently had to halt his performances because of COVID-19. 
"My hypnotist shows just don't translate into online, so I've had to hit pause on the performance aspects of my career," said Cole. With booked Canadian tours and cruise ship shows on hold, Cole has had more time to focus on hypnotherapy.
"I may not be doing shows, but I've really switched my focus to being able to help people, which I wouldn't typically have as much time for," he said. Cole runs a hypnotherapy practice in Belleville, Ont.
While many performers have found their full-time career in jeopardy, John Pert has turned off his magic performing for the time being. A full-time teacher and part-time magician, Pert has not needed to rely on magic to stay afloat financially.
But as the president of the Ottawa Society of Magicians, a 71-year-old club and a branch of the International Brotherhood of Magicians, he has been able to help maintain his community's connections throughout the pandemic. 
"Obviously dealing with COVID-19 has had its cons, but it's been great being able to keep everyone together and connected through it all — even being able to see others around the world who we wouldn't normally get to speak with," said Pert.
While all magicians are hopeful they'll make it back onto stage in the near future, many are looking at the bright side of this mostly dark situation. 
"I think this pandemic has continued the tradition of showing how magicians, more so than other artists, know how to adapt to this change," said Pilling. "Because that's all a magic trick is really. … it's looking at something and seeing how it can change, twisting it so we can bend the rules, and that's exactly what we've done this year."
---
More Stories