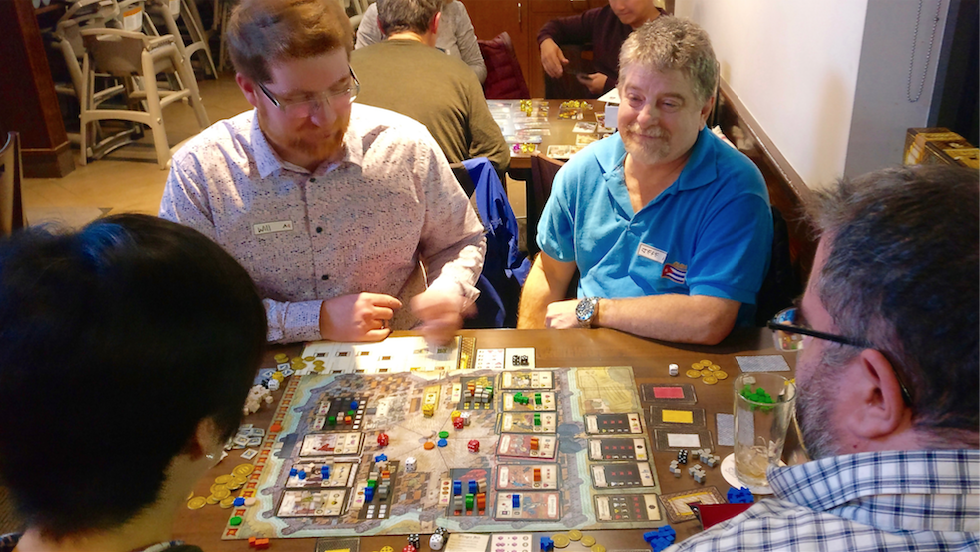 Every Monday evening, a group of about 40 people take over Boston Pizza in Barrhaven. There are new faces and more familiar ones, and they come carrying board games.
The participants in these weekly gatherings are members of the Ottawa Board Gaming Community — which has just marked its third anniversary. The group is part of a North American revival of the board games in the digital age.
"I believe board-gaming as a whole is growing," says Will Stevens, a 37-year-old graphic designer by day and enthusiastic player two nights a week — or more if the opportunity arises.
"As our culture is getting more and more centred around the Internet and mobile devices, people are looking at ways to get more social interaction."
Stevens is right: board-gaming is on the rise. The latest sales figures from 2018 show that hobby board games netted $370 million in North America, according to ICv2, a news and information site for "geek culture," as its website puts it.
The category grew seven per cent from 2017 to 2018, making it the second largest category of hobby games. The largest category, according to ICv2, is collectible card games such Pokémon, even though that category declined by 14 per cent and ended with sales of $625 million for 2018.
Stevens has been part of the OBGC community since the first events were held in 2016, when the OBGC was officially formed and when only six people showed up regularly.
Now the community's regular events typically draw an average of 30 to 50 people.
"Board games, compared to video games, are very physical," said Stevens. "There are things to move around and you're talking to people face to face. I think people are craving that in our society."
The increasing popularity of the activity is easy to spot at The Loft, a board game café on Waller Street near the Rideau Centre.
All of the wooden tables are filled with colourful cards and game pieces, with chairs occupied by people chatting loudly or glaring in silence while trying to predict their opponents' next move.
"Board games have been getting steadily more popular every year," said Mike Hopkins, owner and operator of The Loft. "Our most popular days are Friday and Saturday, where it's full every night and we usually have a waiting list."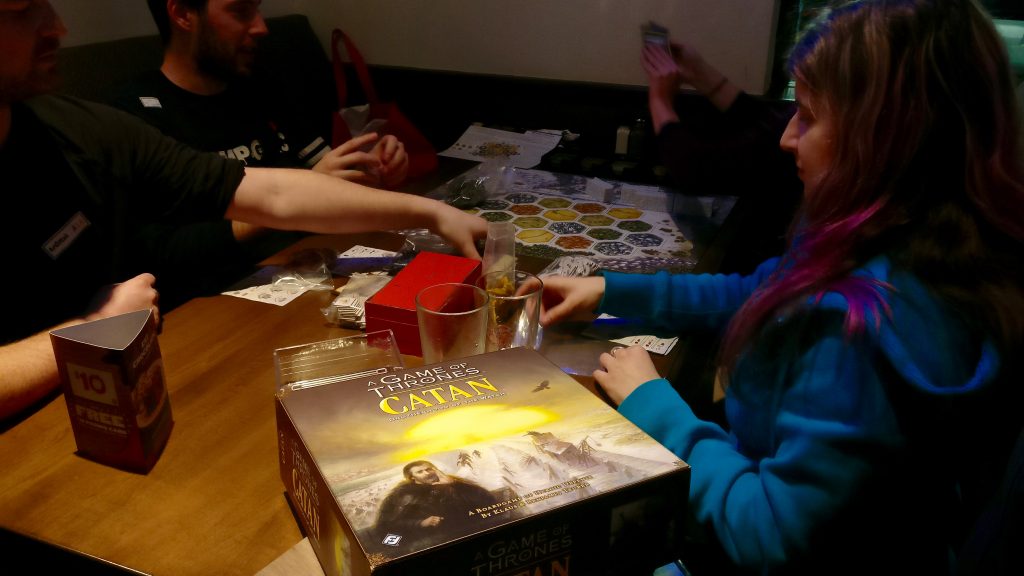 Board games have been a source of entertainment for millennia. Backgammon can be traced back to 3,000 BC, according to Encyclopedia Britannica. Today the selection of games grows each year, with more than 25 board game publishers located in Canada alone, according to BoardGameGeek.com, a worldwide online board game community.
"It has become more understood that there are (many) more options out there," says Hopkins. "We get to provide people with different new games, and see them find the right games for themselves. That's a big part of the popularity."
At The Loft, patrons pay a fee of $6 and then choose to play one of 1,200 available board games. Stevens agrees that the huge range of options makes board games a popular choice for almost everyone.
"I've played board games with my children, with elderly people, and with my parents," Stevens says. "There is something for everyone."
But Stevens says the most important thing about playing board games is the people around the table. His role with the OBGC is to make club events an inclusive space where everybody has an opportunity to make friends.
"Our policy is wherever you come from, whatever you believe, no matter what age you are: You are welcome," he says. "That is, of course, if you like to play board games."
---
More Stories