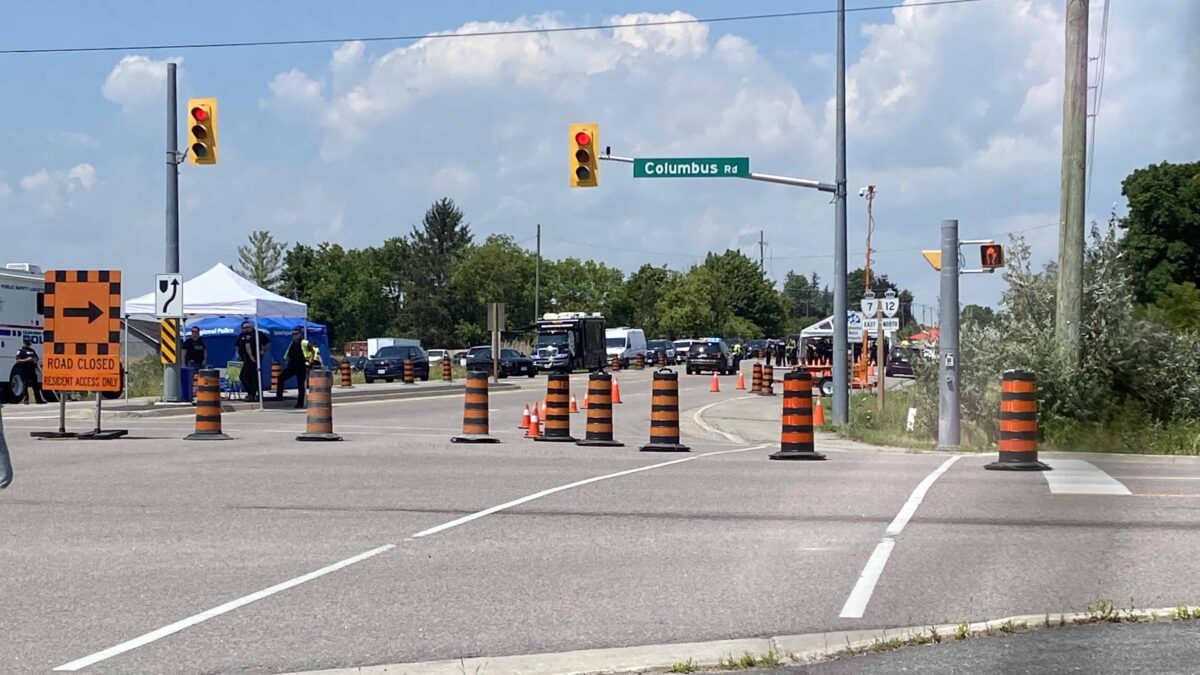 The first day of the Hells Angels 2022 Canada Run in Whitby, Ont., was a quiet one as it was accompanied by a heavy police presence that is to remain until 9 p.m. Sunday..
Durham Regional Police, joined by officers from the Ontario Provincial Police, closed a nearby highway and established checkpoints in the normally quiet Brooklin neighbourhood of Whitby that controlled access to the gathering of bikers from across the country.
"We're requesting that residents abide by our detour signs, avoid the area if possible and if you do face any sort of traffic congestion, just pack your patience and try to handle it," said Durham Regional Police Sgt. Joanne Bortoluss Friday afternoon.
The bikers, who had been in Toronto earlier marking the funeral of a longtime member, arrived in Brooklin where they were greeted by officers, who conducted identity checks and inspected the motorcycles. Once cleared, the bikers continued the Brooklin Chapter's clubhouse. The is hosting this year's Canada Run.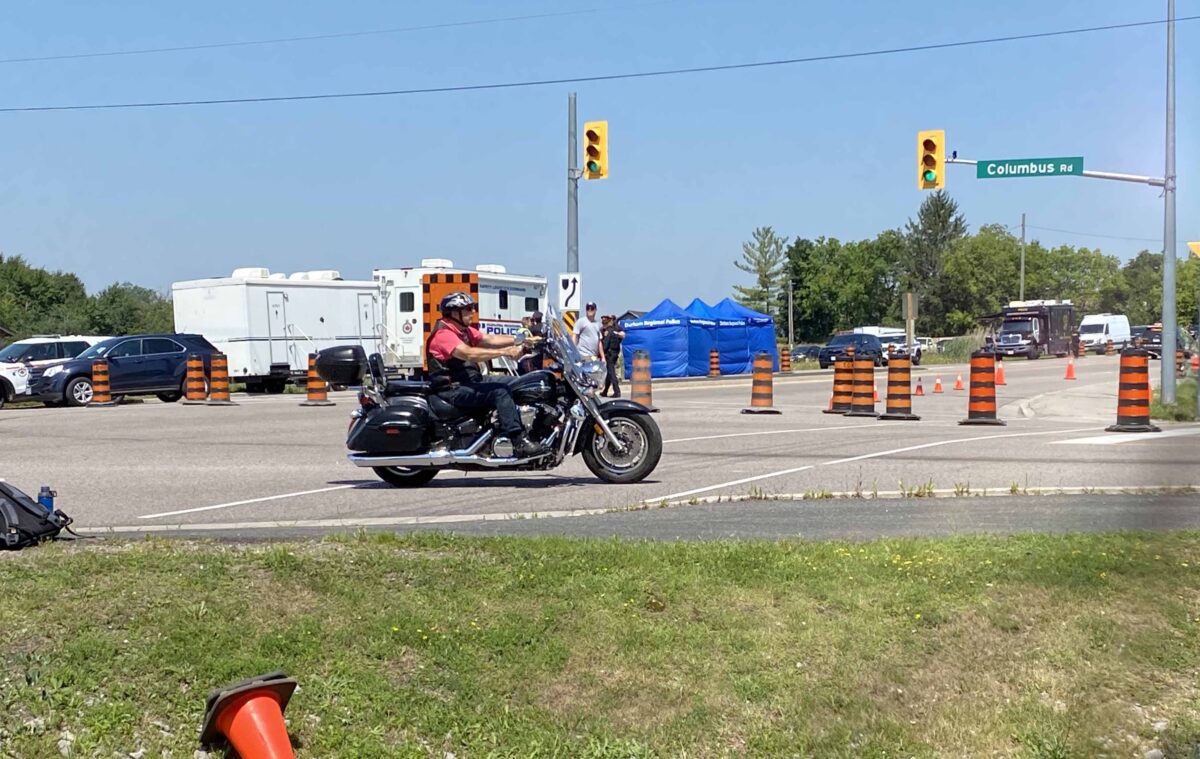 OPP Detective Inspector, Scott Wade told the media that the purpose of the checkpoint was to ensure public safety throughout the weekend.
"We're prepared for anything," he said when asked about his concerns of the approximately 1,000 members expected to attend the event.
Brooklin residents have reported seeing groups of distinctive Harley Davidson motorcycles at hotels in the area.
The police presence is to remain until 9 p.m. Sunday.
"To this point, nothing criminal has happened. We have no indication that anything criminal will happen," Sgt. Joanne Bortoluss said. "We are here because it's a large-scale event. We're expecting a lot of people and we're here to ensure the safety of the public."
---
More Stories